Robyn Rees loved jetting off on exotic holidays, but the all-you-can- eat deals had left her at 16st, a size 20, and too overweight for IVF...
As she relaxed on the sun lounger while helping herself to another portion of fries, Robyn Rees was in her element. But the 24-year-old, who'd been on six all-inclusive holidays in four years, was about to find out that all the unlimited free food was having an adverse impact on her figure.
Weighing 16st and a size 20, 5ft 10in Robyn had spent more than £7,000 on exotic breaks.
It was only when she was told her body mass index (BMI) was too high to qualify for having fertility treatment on the NHS that she vowed to change.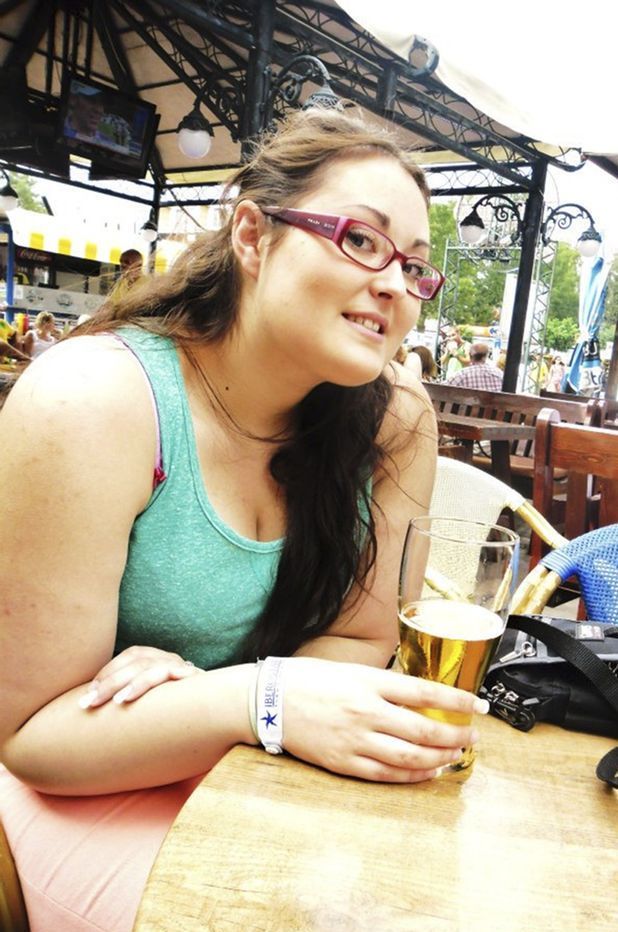 "When you're on an all- inclusive holiday, you have as much unlimited food and drink as you like," says Robyn, from Durham.
"I'd spend weeks eating massive free meals and end up feeling obese and overwhelmed by the hot weather."
Robyn started battling with her weight at secondary school. "I was the short, fat kid," she says. "At 15, I was around 14st and was bullied for my size, but I could never keep any diet up."
In 2008, aged 16, Robyn had reached 13st and was a size 16. That same year, she met her future husband, Ritchie, 29, an admin manager.
"We were so happy and comfortable together. Holidays became our thing," she says. "Ritchie had only ever been on boys' holidays, so now I introduced him to nice all-inclusive beach vacations."
The couple's first trip was a week-long all-inclusive break in Lanzarote in 2010.
There, now weighing 14st 7lb, Robyn feasted on the unlimited food, regularly consuming 4,500 calories a day.
"I felt I could eat whatever I wanted on holiday. I was already a size 16, so I'd resigned myself to always being fat," she says. "For breakfast, I'd have a fry-up and chips. Lunch was a burger or pizza.
"Dinner would be paella, bread, cheese and meat. To top it off, there were sugary cocktails available all day as part of our package."
Unsurprisingly, Robyn put on around 7lb in just seven days.
Back at home, her portion sizes were still out of control.
"We'd have huge roast dinners and big pasta dishes," she says. "I tried cutting out carbs to lose weight, but it didn't last for long."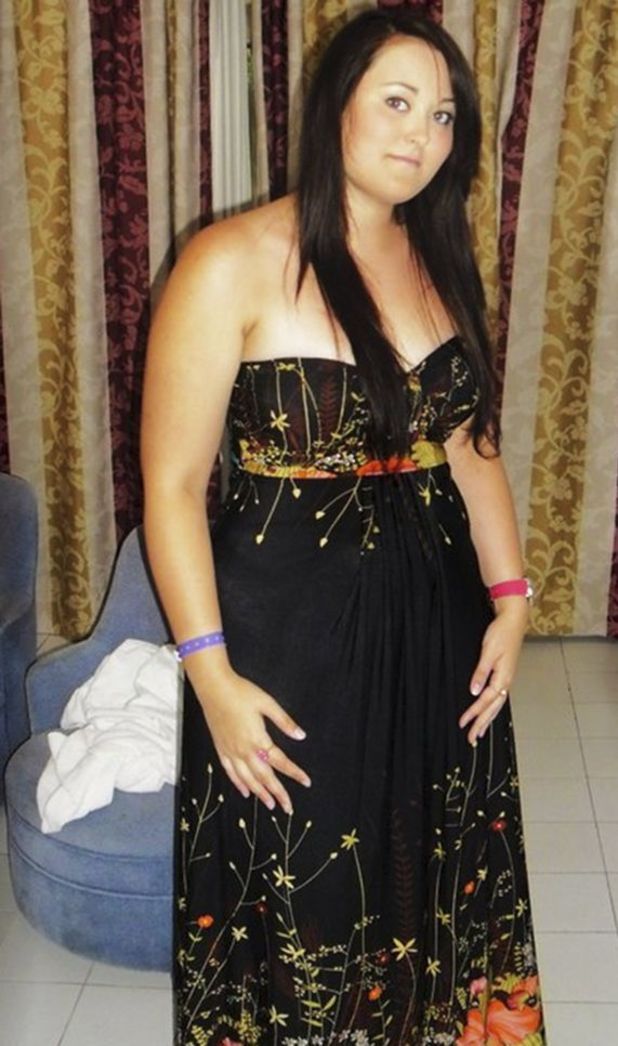 In May 2011, and again in August 2012, Robyn and Ritchie went on two week-long holidays to Majorca.
Again going all-inclusive, they loaded up on freebie hot dogs, fries and puddings.
"Not only were we greedy, we also never left our hotel because everything was free," Robyn admits. "I always felt self-conscious – I'd wear oversized dresses in the blistering heat, to cover up my size."
In September 2012, they went to Bulgaria for a fortnight and Robyn binged on breakfast pastries and crepes, steak and rich desserts – washed down with unlimited wine.
The following September, the couple visited New York for seven days.
"Ritchie and I ate cheesecake, bagels and pancakes all day, and filled our suitcases up with sweets."
By the time Robyn returned home from the USA, her all-inclusive trips had seen her balloon to 16st and a size 20.
But in 2014, they spent two weeks in Tunisia – again, all-inclusive.
It was only when they were planning their next jaunt, in July 2014, that Robyn received some devastating news.
"Ritchie and I had been trying for a baby for years, but we discovered IVF was the only way we could conceive. The NHS guidelines said women needed a BMI of between 19 and 30 even to be considered for treatment. I was well above that at 32.
"I broke down, and vowed there and then to change my diet. I wanted to lose at least 4st to be a healthy weight for IVF, so I decided I wasn't going on another holiday until I reached my goal."
After ditching her beloved all-in holidays, Robyn lowered her calorie intake to 1,200 calories a day. She also started using the My Fitness Pal calorie counter, to keep track.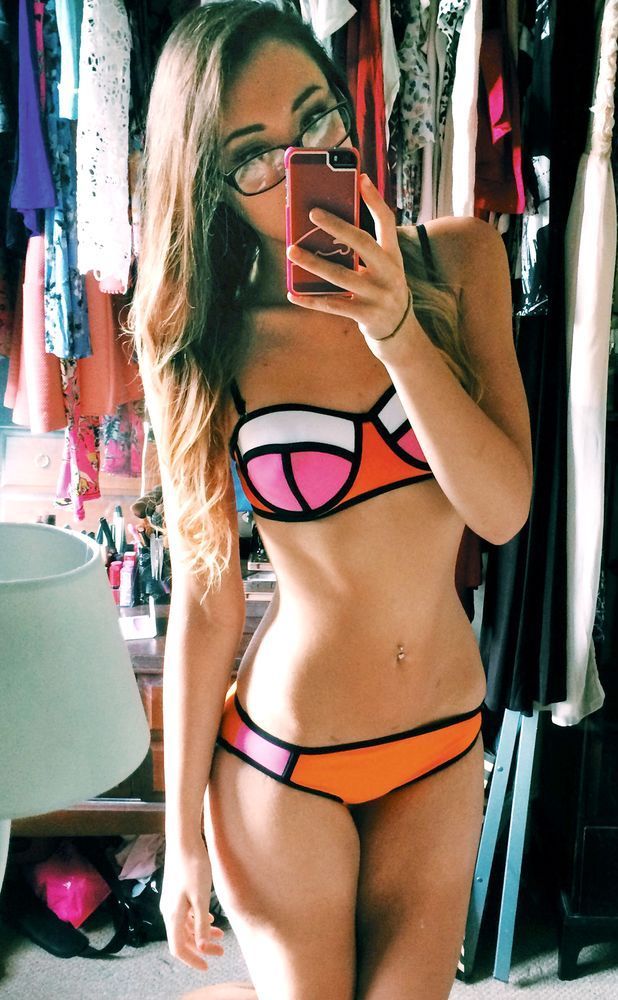 "I made my own eating plan, replacing white carbs with healthier alternatives like quinoa and sweet potato. I also used Instagram to track my weight loss, posting progress photos. It really motivated me."
Robyn ate porridge for breakfast, soup for lunch and grilled chicken and vegetables for dinner. The weight immediately started falling off.
"The lovely messages I received really kept me going. Social media is the best weight-loss community you could ask for," she says.
In just eight months, Robyn has amassed 25,000 followers and lost a staggering 6st 7lb.
Now a size 8, she weighs 9st 7lb and has dropped six dress sizes – better still, she's slim enough to have IVF.
In March 2015, a week after she hit her target, Robyn and Ritchie treated themselves to their first holiday since her weight loss. For the first time, it wasn't all-inclusive.
"We went on an American road trip. Instead of lounging around at the hotel, we walked 40,000 steps every day."
Later, when they visited Las Vegas, Robyn finally showed off her body.
"It was amazing feeling confident in a bikini. I love taking a selfie now!"
Finally, in September, Robyn received more happy news. She'd qualified for IVF and will start treatment next month.
She says, "I'm in such a happy place. Not only am I maintaining a healthy weight and feeling more comfortable than ever, but Ritchie and I can finally start the family we've always dreamed of."
By Pesala BandaraFor exclusive competitions and amazing prizes visit Reveal's Facebook page NOW!