Last week, when an email invite to the launch night for a "revolutionary" new condom popped up in my inbox, I was pretty buzzed.
Swedish company LELO, who have previously been hailed for their luxury intimate and female-focused sex toys, claimed to have completely reinvented the humble johnny for the first time in 70 years.
As we all (should) know, ensuring all bedroom activities we partake in are safe and consensual has to be our number one priority before getting our tackle out.
While the majority of us feel pretty bloomin' lucky to live in a country where we have access to free contraception, some still wrongly view condoms as "mood killers" or "a nuisance".
This is not only frustrating but also incredibly harmful.
At the same time, it's not hard to understand why many people have been calling for something new.
No matter how careful you are, condoms can occasionally snap or come off. This by no means renders them pointless or useless, but these are consumers' legitimate concerns.
So after seven years of development, the LELO Hex is born.
It's meant to be structurally different to prophylactics of yore in order to tackle all our common complaints. Each condom is made up of 350 individual hexagons of ultra-thin latex – supposedly to make them super lightweight but also strong and less likely to break.
As the material is so flexible, LELO claim those using the condom have a more "natural feeling of intimacy". Their unusual texture is also meant to reduce the chances of it slipping off mid-session.
So far so good, right?
Then it was announced Charlie Sheen would be the face of their "game-changing" product.
Hmm. Unsurprisingly, some people were a little bit taken aback (to put it lightly).
Most readers will know that the actor spoke publicly last November about being HIV positive. He revealed he had known about his diagnosis since 2011. This isn't what caused upset, though.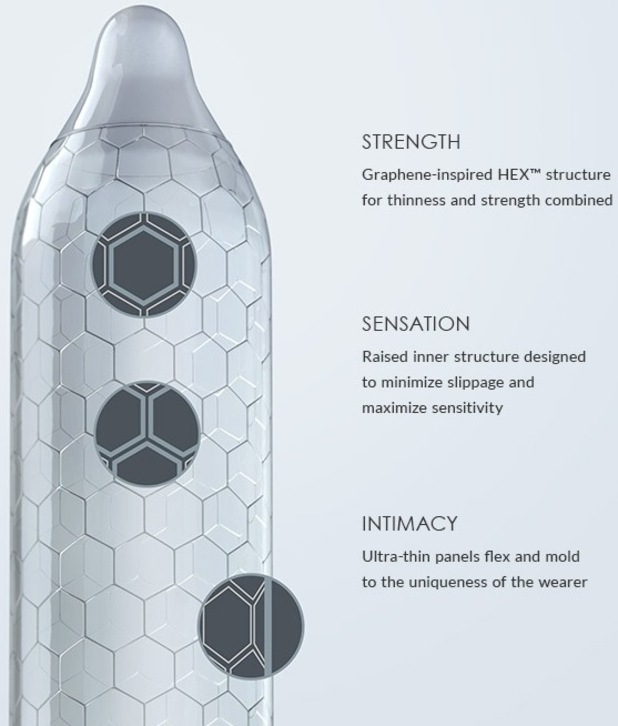 Many qualified sex educators, award-winning bloggers and international sex toy companies took to the internet to make their feelings about LELO's choice of rep very clear.
Most pointed to his past of alleged violence against women – in 1996, he pleaded no contest to battery charges against an ex-girlfriend, in 2010 he pleaded guilty to third degree domestic violence, and his former wife Denise Richards was granted a restraining order against him after filing for divorce.
Others referred to his admission that he had sex with women without telling them he was HIV positive.
LELO defended their choice of spokesperson saying: "Charlie is a symbol of change with the strength and courage to confront key issues head on. We believe his participation will help drive safe sex and innovation to the forefront."
Absolutely LELO, everyone can agree on the importance of promoting safe sex. It's equally as crucial to raise awareness for HIV and STIs. But using Charlie Sheen, an alleged abuser, to sell contraceptives?
In response to a tweet asking why they were working with "someone who has assaulted women", LELO replied that their campaign was not "an endorsement of [Charlie Sheen's] past".
Hi @sarahluv81 our campaign is not an endorsement of the past. It's about promoting condom usage, preventing STIs and change.

— LELO (@Lelo_Official) June 14, 2016
Naturally, and rightly so, the sex-positive realm of the internet exploded.
Formiddable Femme
, a survivor of abuse, explained she would never buy LELO products again.
"It is absolutely deplorable and unacceptable for a sexual wellness company to partner with a known abuser," she wrote.
"When LELO says that, essentially, they can ignore Sheen's abusive past to make him the spokesperson of their new campaign, they are doing the exact same thing as the people who told me they didn't believe that my ex-partner was abusive.
"When you don't believe survivors or when you excuse a person's history of domestic violence in favour of their other 'redeeming qualities' (in this example, Charlie Sheen's ability to speak to condom usage, in LELO's opinion), you are complicit in a culture that blames survivors and shames us into silence."

Award-winning sex writer Cara Sutra also made a powerful argument in her blog,
When A Condom Fails: LELO HEX
.
She told me: "I believe the choice of Charlie Sheen as spokesperson for the LELO Hex condoms is nothing more than a publicity stunt.
"I can't believe LELO didn't take into consideration how insulting this choice would be to all adults who prioritise consent, safety and respect in their sex and relationships, yet they went ahead anyway in the hope of more column inches, more furore, more controversy to sell what is ultimately just another condom.
"Of course this wouldn't matter to the Charlie Sheen we have all heard of, as he allegedly had sex with partners without disclosing his HIV positive status - and then there's the other accusations of domestic violence to take into account. A great representative of a sex positive and respect-prioritising brand, product, condom? I don't think so. LELO need to step up and apologise for this serious lapse in judgement, where they seem to have put profit before safety and respect."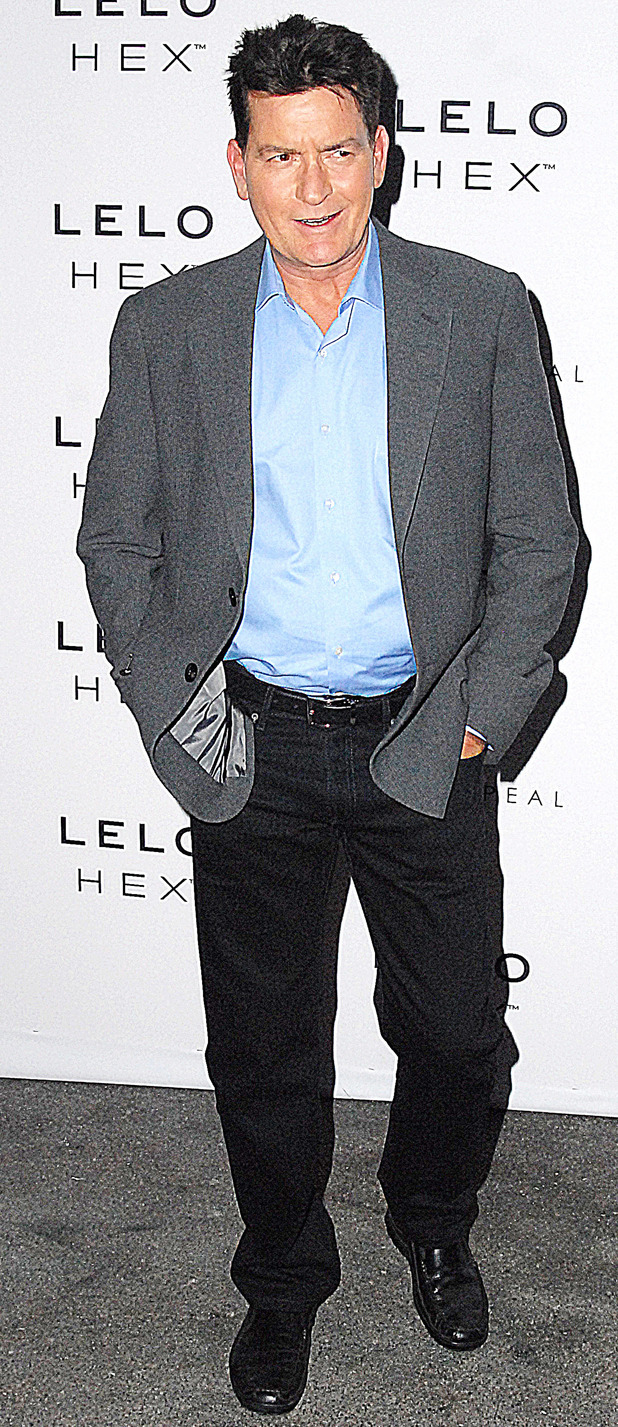 Sex toy and contraceptive retailers also told me they were rethinking their working relationship with the brand.
Starsextoys.com
said so many of their customers have begged them to pull all LELO products from their store, that they are seriously considering it.

I went to LELO for comment and a rep said: "Of course, we're aware of the feedback from some quarters of our vocal following on social media in response to the link with Charlie Sheen. It's important that they speak to us, and we listen, as we always have, now more than ever.
"The response to the campaign has been overwhelmingly positive. All over the world, people are reacting with so much respect for our message that even we have been surprised and humbled by it. This is a campaign to raise awareness about sexual health, and so far it's been incredibly successful. Support for what we're saying has outweighed the resistance to who we chose to say it.
"And it's important to remember that this campaign is still young. Charlie Sheen is only one part of it, and we're pretty confident that what we do next will show we have the same commitment to sex positivity and progressivity as we always have."
Since the launch, women's erotic store
Sh!
have shown their solidarity with survivors of abuse by auctioning off LELO goody bags. They will donate the proceeds to
Solace Women's Aid
.
In the name of full disclosure, LELO sent me a 24 karat gold massager worth £279 in exchange for an honest review. However, since researching Charlie Sheen's alleged crimes in depth, I feel uncomfortable in doing so. The massager and other LELO items have been donated to Sh!'s auction.
If you would like to snag yourself one while raising funds for survivors of domestic violence,
you can bid here
.