We all know a good bra is like a loyal friend, once you find one, you never ever let go.
But purchasing a bra that is comfy and flattering at the same time is like finding a needle in a haystack. And bra shopping has got to be one of the most stressful and unenjoyable parts of being a woman, right?
Well, at least it's nice to know you're not alone in this.
A survey of 2,000 women has found more than a third of us admit to owning an array of undies, but only wear our trusty faves - over and over again.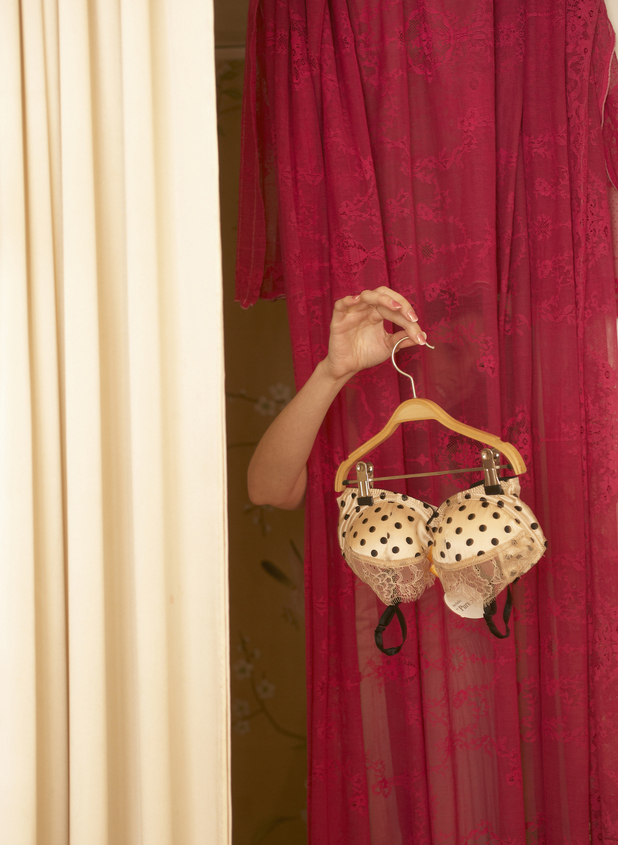 Millions of us wear just two bras on "heavy rotation" according to the research by lingerie stylists
Rigby and Peller
(who are corsetieres to the Queen!).
Most disturbingly, the study found three in 10 of us have been wearing the same two pieces of underwear for a decade.
Over half of those questioned said they had drawers jam-packed with bras and pants which they have never worn, and never plan to.
And a third of women have thrown a new bra away immediately after getting it home, just because it doesn't fit properly.
When underwire digs in, it is the legit worst. And 31 per cent of women agree saying they've pushed a bra to the back of their wardrobe because of how uncomfortable it is.
One in 20 of the women questioned are still wearing a bra they bought over 20 years ago.
And while 45 per cent of them feel embarrassed to be wearing underwear which is years old and no longer looks attractive, they'll resort to wearing if it new purchases end up being disappointing.
A resounding 70 per cent of ladies would rather wear an old grey bra which feels like a second skin than an expensive new purchase which turns out to be uncomfortable. And can you really blame them?
For exclusive competitions and amazing prizes visit Reveal's Facebook page NOW!