Today (June 24) is one of the best of year - Bring Your Dog To Work Day.
Not only are we a nation obsessed with our furry friends on a personal level, but new research has also shown that bringing your pet to work does wonders for you in many other ways.
Having dogs in your office can reduce employee stress, improve staff morale and boost productivity, with experts also saying it makes your dog happier.
The findings, by
tails.com
, reveal that 40 per cent of the British workforce say dogs make them feel less stressed, and over half (53 per cent) say they would be more likely to stay at a company that allowed pets in the office.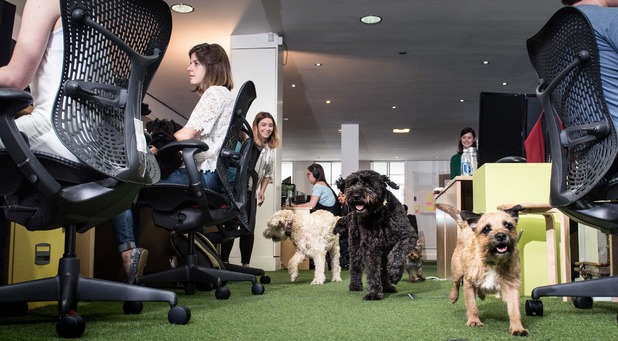 At the offices of the dog food company that carried out the research, everyday is Bring Your Dog To Work Day.
Sean McCormack, their head vet, said: "Dogs are an extremely sociable species and they crave human attention. We know first hand the benefits of having them running around the office for us, but actually it's really good for their wellbeing to be amongst a variety of people throughout the day.
"Dogs adore their owners and tend to be much happier when they're nearby, even if they're not getting all the attention that they're used to at the weekend."
The study also revealed the top five reasons why hanging out with your pooch during office hours is good for you.
1
. Commuting to work with your dog allows them to become socialised around new sights, sounds and smells of public transport or riding in the car. This develops your dog's confidence in public so they are more comfortable in a wide variety of situations.
2.
There's no doubt that your dog will be happier by your side than sitting at home alone, even if someone comes to give them a walk. Dogs thrive in their owner's company and being part of the team is very rewarding to them.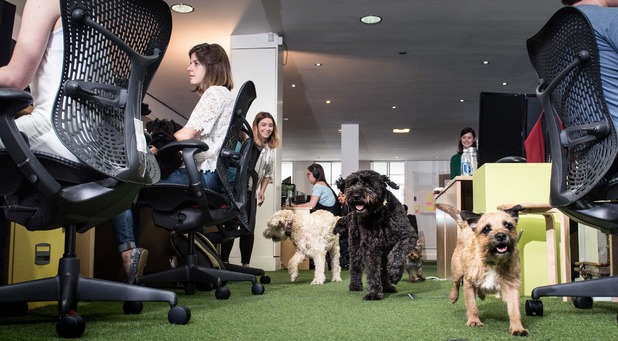 3.
Greeting and interacting with your work colleagues is excellent for your dog's social skills, making them far more outgoing and at ease around strangers. Dogs love attention and most enjoy being at the centre of it.
4.
If colleagues also bring their dogs to work, yours will have a ready supply of play mates. Interacting with other dogs on a regular basis is healthy and fun, providing a much needed outlet for exuberant energy.
5.
Finally, mental stimulation is just as important as physical exercise. The activity, social interactions and excitement of a day at work will tire them out and a tired dog is a happier, more content dog.
We just know if there were four-legged friends running around in the Reveal offices, we probably wouldn't get anything done!
For exclusive competitions and amazing prizes visit Reveal's Facebook page NOW!