Carly Hadman, 35, is making every day special as she watches her daughter slowly disappear...
"Crawling inside the tent in our garden, my daughter Effie, then two, followed behind.
'Are you ready for your story?' I asked as she nodded her head and curled up in my arms.
As I started to read her favourite book, What The Ladybird Heard, I spoke slowly because I knew she liked to chip in with the noises of all the farmyard animals.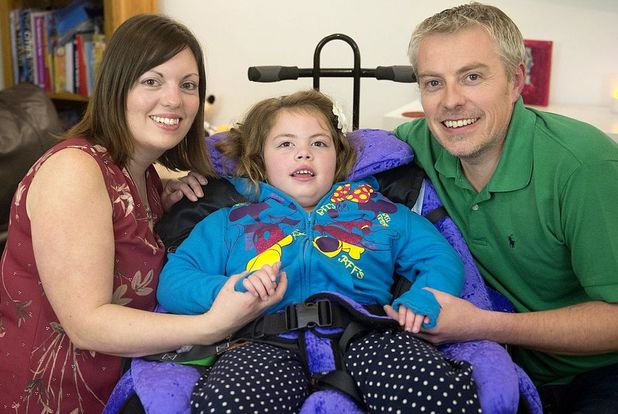 Before having Effie in June 2010, I'd worked for a pharmaceutical company in Loughborough, but I'd left because I wanted to spend these early years with her. It was moments like these, snuggled here in the tent together, that made it all worthwhile.
Just six months later, though, when Effie was two-and-a-half, she suffered a seizure as my husband Paul, 38, was bathing her.
Fortunately, he caught her before her head hit the water, and she lost consciousness for just a second, but she was very shaken up.
I took her to the doctor the following morning and they booked her in for an appointment with a paediatrician. But a few days later she had a seizure at the kitchen table, then another in the local shop.
By the end of the week, she was having 10 seizures a day. MRIs and EEGs came back clear. Terrified, we filmed the seizures and showed doctors the footage, until they finally diagnosed epilepsy.
Sometimes she'd crash to the floor, other times it would be a violent jerk of an arm or leg. Effie, like Paul and I, was frightened and confused.
Epilepsy medicine held off the seizures for a few weeks, but then they'd come back. Doctors would increase the dosage and the cycle would repeat.
Over the next few weeks she started to regress. Then, the day before her third birthday, in June 2013, she suddenly lost the ability to walk. We'd bought her a bright yellow bike with cupcakes on it, but she was unable to ride it. Neither Paul nor I could understand what was wrong.
Her memory started to grow fuzzy, too.
'What did you do at playgroup today?' I asked one evening. But Effie just stared at me blankly, her usual chatty self silenced by the lapse in her memory.
Worried this wasn't just epilepsy, Paul and I took her back to the doctor and pushed for further tests.
Then, one day, Paul pointed at a banana, Effie's favourite food, and she didn't know what it was.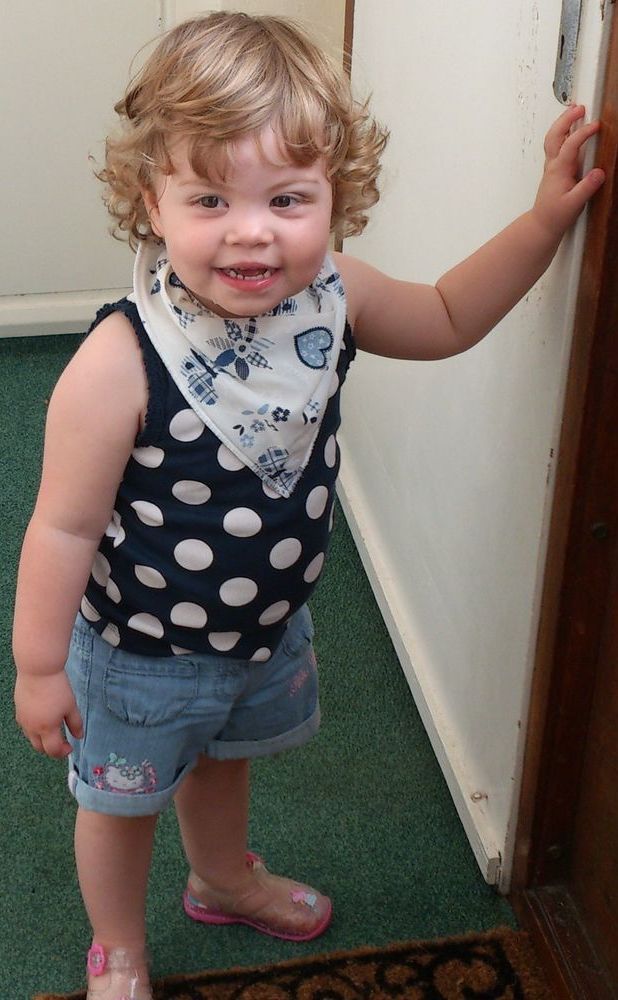 Suddenly, shapes, animals, colours and numbers were all gone. She started to stammer and stutter, then her speech went, too.
By November 2013, I was heavily pregnant with our second child when doctors told us they were testing Effie for a faulty gene found in Batten disease sufferers.
When we looked into it we discovered it was a fatal, neurodegenerative disease. Sufferers are missing an enzyme that removes waste from the brain, so brain cells die and become toxic.
If Effie had it then it would leave her blind, bedridden and suffering from full-blown dementia.
There was no treatment or cure and life expectancy was five to 12 years. It was just too awful to contemplate.
Results took three long months to come back. By then, our son, George, was six weeks old.
In January 2014, our worst fears were realised – Effie was diagnosed with late infantile Batten disease. It meant my poor daughter's brain was breaking down and dissolving, cell by cell.
As the consultant gave us the news, I looked across at Effie, who was playing with a nurse. She had a huge smile on her face, a picture of innocence. It only made the diagnosis feel even crueller – like a kick to the stomach.
Symptoms of dementia would rob Effie of all her cognitive skills. She'd lose the ability to regulate heart rate, temperature and the ability to cough.
It was so much to deal with, but Paul and I had to stay strong for Effie.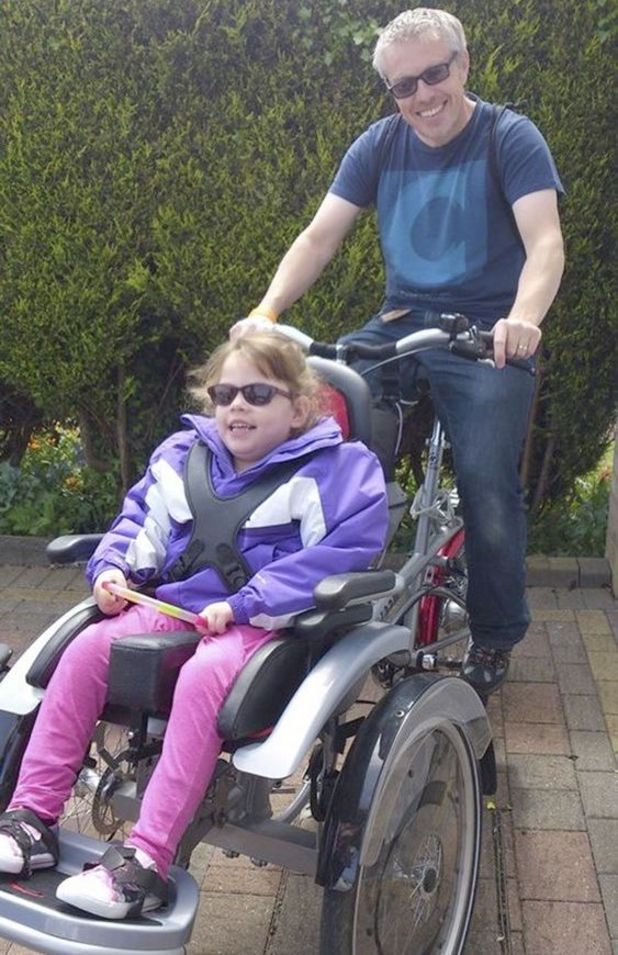 Sadly, by February 2015, she'd lost the ability to swallow.
Now, aged six, she's fed through a tube and lives in a wheelchair. She's also been registered blind.
George has been tested and fortunately he doesn't have Batten disease, so the focus is on building memories together.
Effie can't hold onto toys any more, but George, who remembers her favourite one is a giraffe, will always put it on her lap. He holds her hands and tries to dance with her. When I see them together it makes me smile – and these are the memories I'll be telling George about one day.
After her diagnosis, we were donated a modified wheelchair with a bike attached, so Paul can still take Effie out cycling.
I still read her stories in the tent in the garden and listen to her favourite music. While she's changed so much, she still loves the same things.
Of course, I know that one day we'll lose Effie and we'll grieve for our brilliant, bright little star. But for now, at least, we're capturing as many memories as we can."
Batten Disease Family Association delivers support and guidance to families and sufferers. For more information visit bdfa-uk.org.uk
By Kim Willis
For exclusive competitions and amazing prizes visit Reveal's Facebook page NOW!