It's hardly news that we are a nation obsessed with selfies.
Millennials and other humans of the tech-age all just seem to love taking a pic of themselves. We cannot get enough.
And now new stats from
redcandy.co.uk
suggest the average Brit has more selfies on display in their home than family pictures.
An incredible 89 per cent of us admit to having selfies on show in the house. The vanity!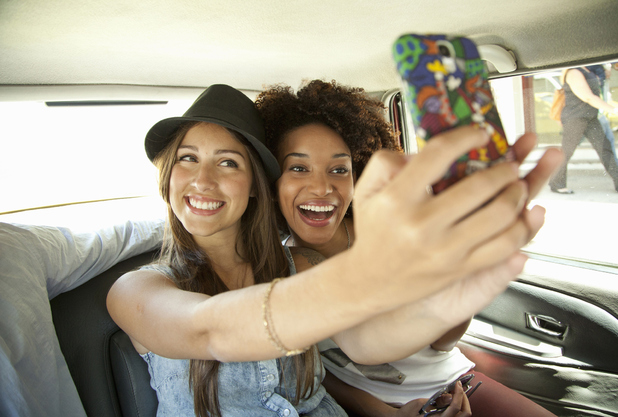 While most of us have around four photos of our loved ones out for the world to see, many of us have almost double the amount of selfies.
The company polled a total of 2,121 UK-based adults, all aged 21-50.
Respondents who took part in the survey all revealed to researchers they were homeowners and had been living there for at least a year.
They were initially asked if they took selfies frequently and unsurprisingly, 77 of respondents said they did.
The remaining 17 per cent answered that they occasionally take them, and just a tiny 6 per cent said they never ever do (you fibbers!)
Researchers then asked how often they took selfies on average. Most said they took four a day, and 21 per cent said they took selfies twice each day.
Also, they were asked where they most commonly posed for their pics. Almost 50 per cent said outside, but shockingly, 23 per cent liked to take their snaps in the car. We just hope they're not driving at the same time!
The bedroom was also a popular setting for a one-on-one photo shoot.
Red Candy director Andrew Menzies commented: "We all love a cheeky selfie don't we? Even those who pretend they don't enjoy indulging in a pre-night out snap are probably telling porkies to themselves.
"Whilst a self-snap now and again is to be expected, I was shocked to discover that over a third of us are taking 3-4 selfies a day! Is it a little excessive & self-obsessed to have more selfies in your house than you do family pictures? I'll let you make your mind up on that one!"
For exclusive competitions and amazing prizes visit Reveal's Facebook page NOW!