Once you've spent all your hard earned money on the tickets, the tent and the clothes for a music festival, the last thing you want to do is pay a bomb for everything once you get there.
So as festival season kicks off,
SpiralUK.com
, the go-to brand for festival bumbags and backpacks, has created a list of top tips to help party-goers from spending too much.
1. Get a free pass - You could offer to volunteer to work at a festival, which means you'll get a chance to see some of the acts when you clock off.
2. Get involved before the festival - Festivals need marketing, and leading up to the event, agencies will be searching for people to promote it on the streets. Many festivals offer perks for taking part in the marketing, such as VIP upgrades.
3. The cost of H20 - Bottles of water at festivals can cost up to £4! Take an empty water bottle with you, and make use of the free water stations.
4. Cash only - Go fully prepared. Think about how much you expect to spend over the course of the weekend and take that amount with you. Using the ATMs within the grounds works out more expensive as they charge fees.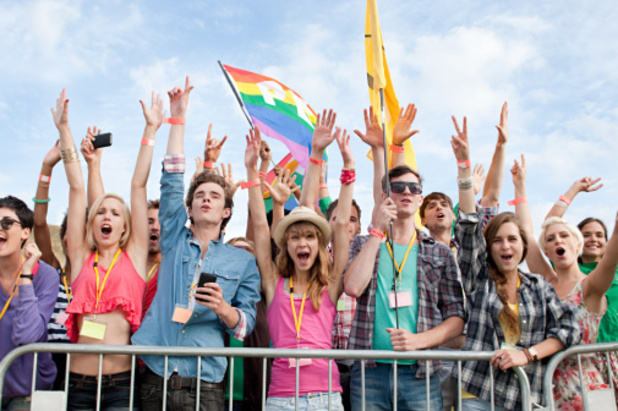 5. Bring the Nokia - Avoid bringing the iPhone incase you lose it. You're only going to really need your phone for contacting friends when you all get lost and the battery is more likely to last the entire weekend without needing to charge!
6. BYOB - Check the rules on alcohol at the festival you are attending, as all are different. You don't want to spend a huge amount of money stocking up for a booze-fuelled weekend to be told you have to leave it all at security.
7. Last day merch haul - Don't spend your money on any merchandise or clothing till the last day when vendors will reduce their prices because they're desperate to get rid of their final stock.
8. Say no to programmes - Get your hands on a printout copy of the line-up and map before you get there. You really don't want to pay out for programmes as soon as you arrive, especially when you know you can get that information for yourself for free anyway.
Finally, have fun!
For exclusive competitions and amazing prizes visit Reveal's Facebook page NOW!