Anyone who has used a dating app will be well versed in unwanted d**k pics.
It's an offensive and disgusting phenomena that plenty of us are getting pretty sick of.
But how exactly is the best way to respond to someone, when they send you an unsolicited genitals photo?
One woman, decided she didn't want to keep quiet and just ignore the photo she was sent. Oh no.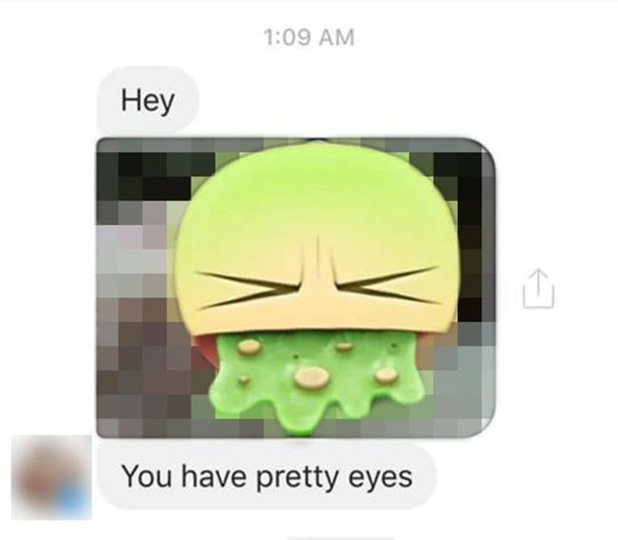 When Samantha Mawdsley first posted a restaurant review online, she thought nothing untoward would come of it.
And then a stranger commented explaining he wanted to discuss the review with her, and that he had messaged her on Facebook.
After logging in, Samantha, 30, was confronted with a picture of this guy's penis and the caption: "You have pretty eyes."
As expected, she was pretty miffed by this and felt disgusted and disrespected. Rightly so.
Speaking to the
Mirror Online
, she spoke of her decision not just to keep quite and ignore it.
"It's what most women do - we just stay silent which lets the man get away with it. But if this was real life, you would scream and point out the flasher! Everyone would turn and stare at him.
"What gives him the right to behave in a way (I hope) he wouldn't offline?"
Savvy Samantha instead decided to bombard him with a few nude pics of her own. Obvs they weren't actually her. In fact, she decided he clearly loved seeing male body parts so much, she sent him loads of penis pics.
Unsurprisingly, this guy didn't like it.
You can read the whole exchange
here.
Well done Samantha!
For exclusive competitions and amazing prizes visit Reveal's Facebook page NOW!