Just a few months after childhood sweethearts Emmy Collett, 30, and Jake Coates, 31, rekindled their romance, Emmy was diagnosed with incurable cancer. But the inspirational couple won't let anything stand in the way of their love...
"I've loved Jake since the moment I met him. Granted, I was 11 at the time, but I just knew... there was something about his boyish grin that was so infectious. Aged 16, we started dating and he told me I was his 'lobster'.
When I left home in Herefordshire for university, Jake travelled to Thailand for a gap year. Although we went our separate ways, we stayed in touch.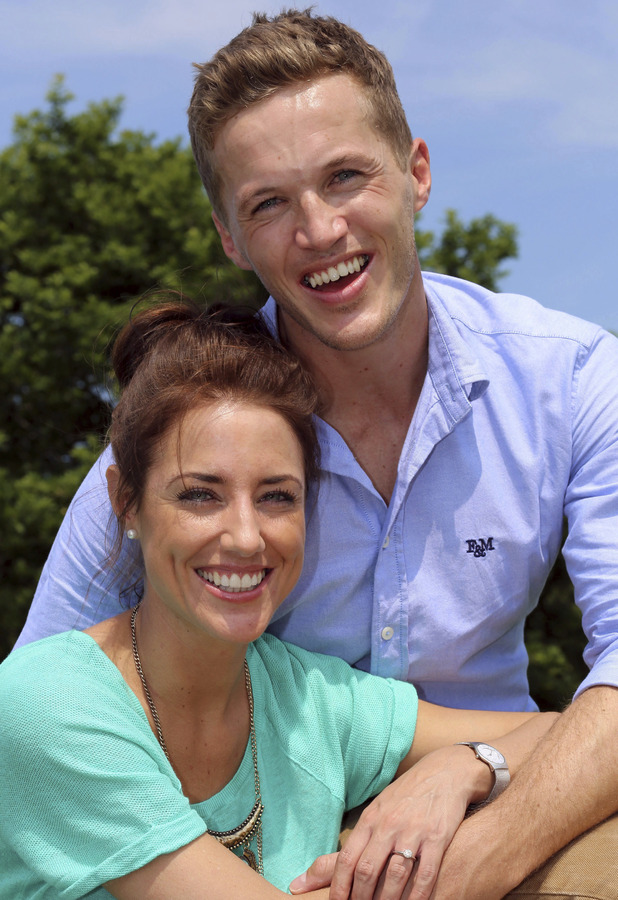 In 2013, I got a job at a primary school in London, but I'd been feeling unwell for a while, fluctuating between constipation and diarrhoea. At 28, I didn't think it could be anything serious.
That same year, I was running the London Marathon and super-fit Jake, who was working as a doctor in Australia, and I were messaging about training tips.
In April 2015, I went to the doctor, who thought I had irritable bowel syndrome. But over the next few months I started getting pains in my liver, was sick and suffered from diarrhoea.
By the October, I was bleeding heavily, but blood tests came back normal. Soon though, my bottom started bleeding and I had diarrhoea every hour, day and night. I'd been back to the doctor six times.
As my problems worsened, I confided in Jake, who listened, both as a doctor and a friend.
One night I was feeling really low, so Jake facetimed me. Speaking to him again, I knew the spark was still there.
That Christmas he came back to the UK and we spent it together, like no time had passed at all.
In February 2016, I flew to Australia to see him. I'd had what I thought were muscle knots in my neck for months, so asked him for a massage.
'They're your lymph nodes,' he said, explaining they were rubbery and matted. He then begged me to see a doctor when I got home.
Back in the UK, I followed Jake's advice and showed the doctor my lymph nodes – I was sent straight to hospital for blood and thyroid function tests.
These came back normal, but I was booked in for a biopsy in March. I told Jake, who warned me it could still be something serious.
My biopsy results were due back but we'd arranged to meet in the Philippines for a holiday. Instead, Jake flew straight back to England.
Determined to still have our holiday, I packed my bags, but chest pains woke me the night before. After 12 hours in A&E, I was told I had lesions in my lung and liver and was advised not to fly.
'This probably means it's cancer,' Jake gently explained.
The next morning, my eyes lit up when I realised he was proposing to me in bed. I was so emotional that I almost forgot to say yes!
We'd only been back together a matter of months, but it felt so right.
A few weeks later, we met with specialists from London's Royal Marsden Hospital, who confirmed I had medullary thyroid cancer. At stage 4, it was very rare and had spread to my bones, lungs, liver and spine. The chest pains had been from broken ribs, caused by the disease.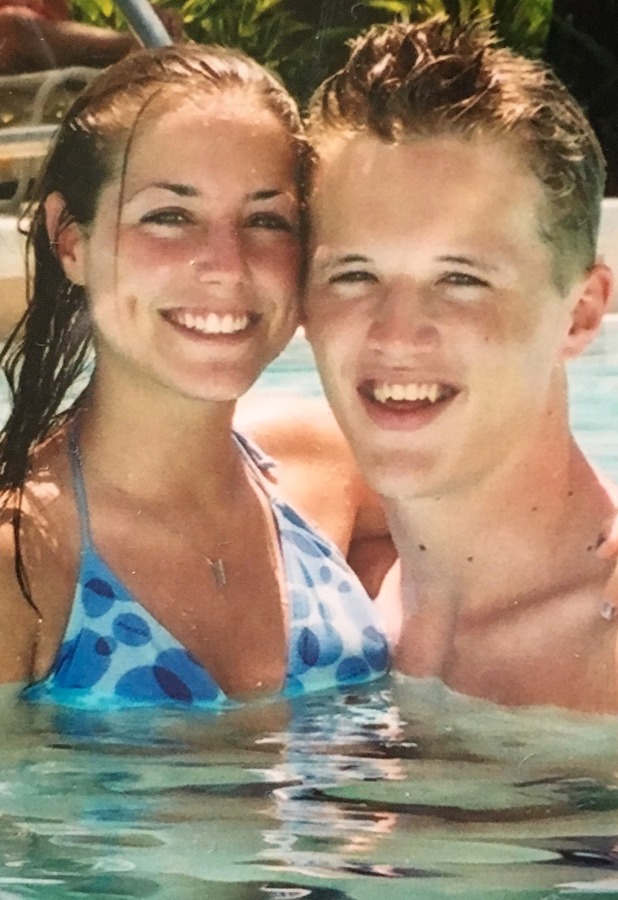 I was then told it was incurable. 'You've got a 20 per cent chance of living five more years,' the oncologist said. I was so stunned. All I could say was 'woah'. It didn't really sink in.
The only available treatment was a new chemo drug, but it would make me infertile. I'd always longed to have a baby, and after 10 years without Jake, I'd wanted to start a family very soon.
I was so heartbroken. It was the first time I cried.
My eggs were frozen straight away – we now have nine embryos to use one day if we're lucky enough to find a surrogate.
The drug is new, so I'm a bit of a guinea pig, and we're unsure what the future holds.
I've been signed off work indefinitely, Jake's left Australia and we've moved in together in Wiltshire.
Our wedding is booked for this September, and we'll celebrate at my parents' house surrounded by friends.
The hardest thing for me is knowing how difficult this is for everyone else. The illness makes me want to seize each day, but I feel guilty when I see the effect it has on my parents and sister. I don't know where I'd be without them.
On June 27, Jake and I are cycling 1,200 miles from London to Copenhagen on a tandem bike to raise money for the Royal Marsden. Jake will be at the front, taking the reins like he always does.
It may sound ridiculous, but I'm in love and happier than ever. There's no point dwelling on something out of my control.
Despite everything, I feel like the luckiest woman alive. I've got Jake – the man I've loved since I was 11."
Jake says, 'Emmy is so infectious and positive – I've never known anybody as strong. We both know there'll be some horrible sadness to come, but we're making every moment count."
To donate to Emmy and Jake's charity bike ride, visit ejtandemonium.com
By Paisley GilmourFor exclusive competitions and amazing prizes visit Reveal's Facebook page NOW!