Mistress Harley is a new breed of dominatrix. Instead of physically controlling her clients' bodies, she earns thousands of pounds a day without even meeting them. Welcome to the world of 21st-century submission...
Self-confessed "Jewish princess" Mistress Harley has always believed there's nothing better than getting money from men.
So when the 28-year-old from California grew tired of her job as a technical project manager, she decided to use her digital skills for something kinkier.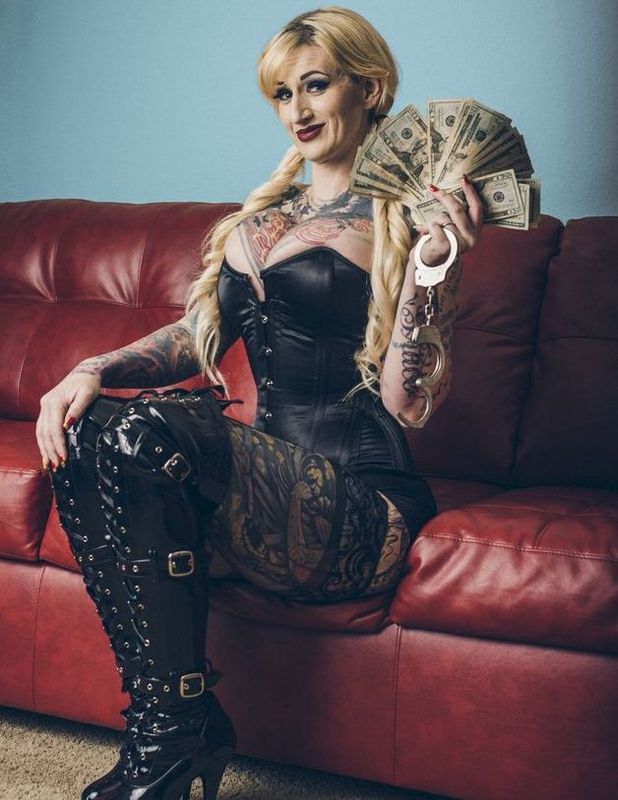 Now, she's the only data dominatrix of her kind – earning up to £3,000 a day by taking control of her clients' computers, bank accounts and social media. Amazingly, the tech domme's loyal slaves are so enamoured, they send her endless amounts of cash.
"Realising you don't have to work hard to get money is the best thing," she says. "I'm never stressed, and I have all the things I've ever wanted. My clients enable me to live like this because I'm beautiful and powerful."
For years before, Mistress Harley had been managing teams of up to 20 men in her day job in tech.
"I was good at getting them to do what I wanted," she says. "At the same time, I was exploring my own sexuality by going to BDSM clubs. I quickly realised there were lots of men who wanted to play with women like me – dominant women."
She was working 12-hour days and earning around £60,000 a year when she bravely decided to leave her full-on office job to become a mistress.
Starting off as a webcam dominatrix, she humiliated and degraded men from behind her computer screen.
"I noticed blackmail was becoming a popular fetish among men," she says. "In the course of examining how best to blackmail, I realised there are software systems that allow you to go onto other people's computers.
"So I set up mistressharley. com and found clients who wanted to be controlled in a more permanent, long-term way."
Using her technical knowledge, Mistress Harley – who has a degree in history and a master's in library science and information technology – now locks her clients' computers. She then takes administrative control and installs parental locks to stop them looking at any sex-related websites.
"No one else is doing this. You need a lot of technical skill," she explains.
For £70 a session, Mistress Harley will install desktop sharing software on their computer before taking all their personal information, including log-ins for social media and online banking. After setting herself up as admin, she'll restrict what sites her clients can access, depending on their fetishes.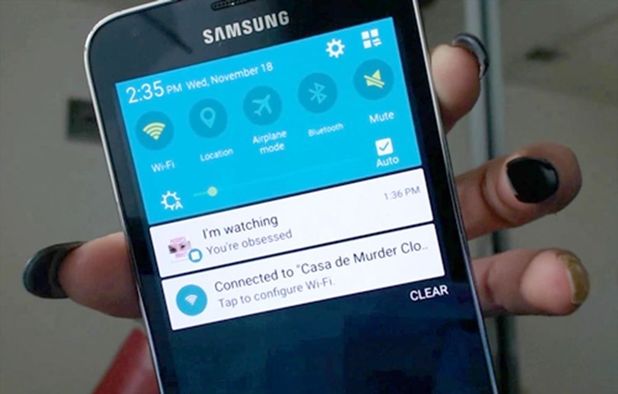 "I can log in whenever I want to. I'll go through a client's internet search history to find out what dirty stuff they like, then I'll stop them from looking at it.
"Having access means I can see everything – photos, tax returns, medical bills," she says. "And I have their bank information, so can pay myself however much I like, whenever I want to."
The tech domme will use the data she's gathered to blackmail clients into sending her money.
"Everything is negotiable," she explains. "I might set up their laptop so they can't use it after 8pm, for example. If they want to log in, they'll have to pay me – it's all part of the thrill for them."
Clients also send her intimate photos that she threatens to share on social media or with their family if they don't obey her.
"Most have non- heterosexual tendencies," she says. "Maybe they want to be humiliated for wearing panties. Even men with large penises want to be degraded for it," she says.
"Many are married and afraid to tell their wives that they want to dress as a woman, or explore anal play.
"I give them the opportunity to experience what they really want in a safe and professional environment."
With 20 regular clients, the data dominatrix can earn up to £3,000 a day without even leaving her house. She also rakes in £7 a minute by skyping her slaves, and her 350 online video clips – which users pay up to £400 to download – mean she gets paid even if she's not technically working.
Her clients – mostly high- earning businessmen – make generous donations that have funded her breast enhancement, holidays and hair treatments. She's also been gifted dresses, exercise
equipment, games consoles and cash.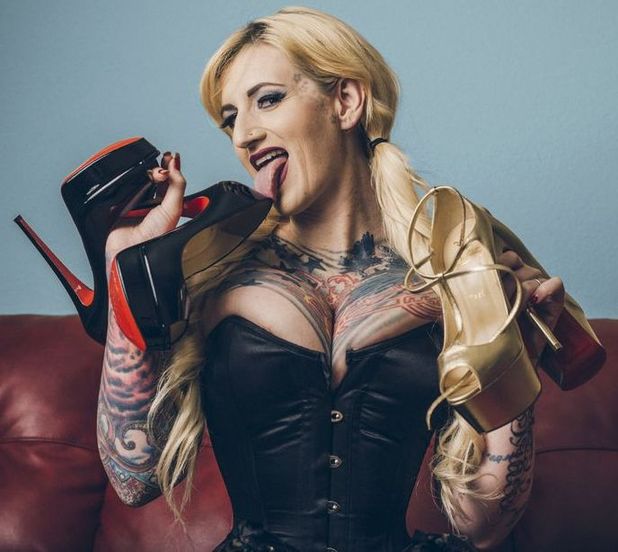 "They'll even steal designer gear from their wives and send it to me," she says. "I was given a Burberry watch that used to belong to a client's wife, as well as some Christian Louboutins. I flush their engagement rings down the toilet all the time, too.
"In the vanilla world, you see these relationships everywhere. We've all known women who use men... they just don't make a business out of it. That's where I'm different."
Unsurprisingly, Mistress Harley loves her job.
"It's very easy, and it's all about the money," she says. "I love having so many adoring, helpless fans.
"My mum is incredibly proud, and says getting money out of men for nothing is the smartest thing I could possibly do.
"I serve a valuable purpose, even if it's an unsavoury one. I'm a tool for these people.
"To me, there's nothing more empowering than exploiting men. After all, they've been doing it to women for centuries."
By Paisley GilmourFor exclusive competitions and amazing prizes visit Reveal's Facebook page NOW!