It pains me deeply that when most people think about male sex toys, they're automatically grimmed out. And the chaps who use flesh lights or masturbators are more-often-than-not thought of as creepy or desperate.
For lots of women (well, me and my close-knit group of female pals at least), pleasure, sex and masturbation are hot topics of conversation that never get old.
But while conducting "research" into people's views on toys for boys (and by research, I mean harassing my best friends until they answered my incessant emails) I found in general, we're pretty bloody judgmental when it comes to guys using aids to bash one out.
One friend said they thought it wasn't really legit for men to use sex toys because "they find it really easy to orgasm with their hands, anyway".
Even if that were true, why on earth should it matter? This kind of statement, which I've heard fall from the mouths of lots of liberal-thinkers, only perpetuates the bizarre notion that men should only masturbate for necessity, not for pleasure.
I'm here to call bulls**t on that.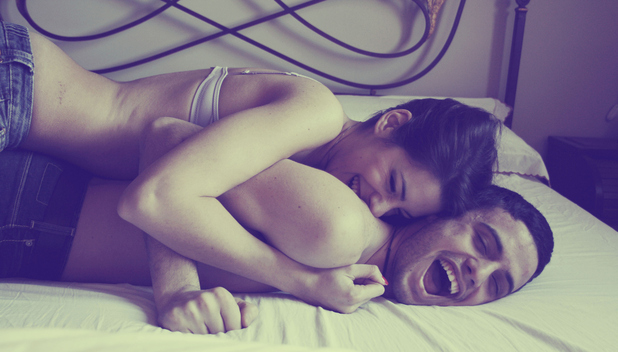 These days, most well-rounded and enlightened members of the human race totally back ladies who use vibrators. It's empowering. Women are (for the most part) encouraged to take control of their own pleasure.
What's with these double standards, eh? I chatted with one woman who knows
a lot
about the subject.
Alix Fox, Durex's sex and relationships expert told me: "There's a misconception that male arousal and climax is very straightforward – that all fellas need to do is whack off or bang their wang into the nearest available hole, and hey presto!
"In truth, there are all sorts of ways that a gent can reach climax. Playing with toys can help men explore a wide range of exciting new feelings and teach them fresh things about what their own bodies are capable of.
"Using fun gizmos together can be a real laugh and a bonding experience; it can help keep sex interesting and stop things getting stagnant between the sheets; and it offers opportunities for you both to enjoy previous undiscovered forms of bliss."
Inspired by Alix, I managed to get my grubby mitts on a veritable treasure trove of male toys.
Plonking them down in front of my partner, whose name has been changed to Tim to protect what little scrap of privacy he'll have left by the end of this blog, I demanded he learn to love sex toys just as much as I do.
While unboxing some of the more… extreme items, his face said it all. A mixture of repulsion and confusion. In fact, one was so odd, we hastily boxed it back up again and hid it away, never to be used or thought about again.
Like a true hero, good old Tim agreed to trying them out with me (it didn't take much persuasion). So if you want to spoil whoever you're banging, why not give one of these a whirl.

DUREX PLEASURE RING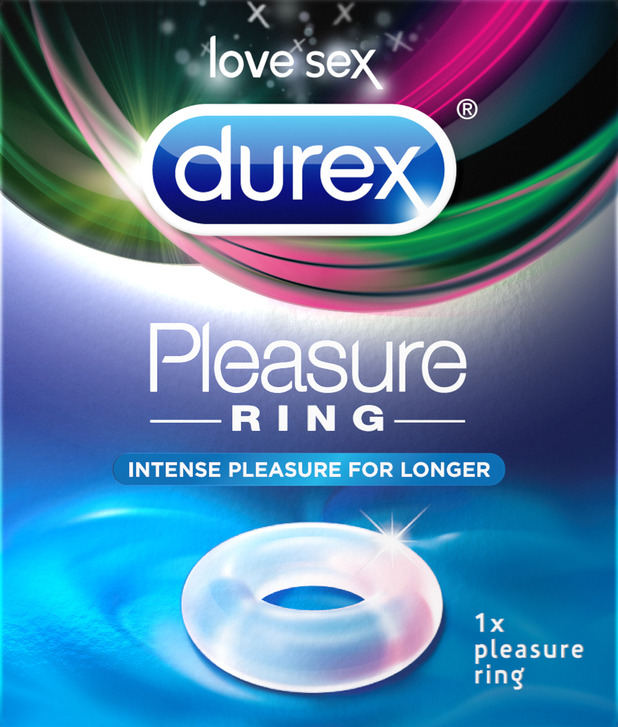 According to the manufacturer, the Durex Pleasure Ring has been designed to provide intense pleasure, help maximise hardness for longer, and intensify pleasure for both of you.
First impressions
It was super soft and felt really nice, almost velvety.
Using it
I'd recently been told that c**k rings were meant to be worn around the penis and balls. I relayed this to Tim who looked at the ring, down at his penis and then back at the ring. "It goes… around my balls?" he gulped.
Unsure, we Googled it to be safe. The answer is - you can put whatever you want inside it. Cautiously, we opted for balls out. Beginners, after all. Using lots of lube, he slipped it on and down to the base of his penis and off we went.
How it felt for me
It didn't feel any better or more intense. If anything, because the ring was quite thick, I felt like he couldn't get as deep as usual.
How it felt for him
After 10 minutes, Tim whipped it off, saying it was pushing on his bladder and making him need a wee.
Verdict
I guess if you have issues maintaining an erection, this could be pretty good as it does make the penis feel harder. We wouldn't bother using it again though.
Tim says: "It kind of created a barrier between us. Also it looked ridiculous – like I'd put a huge condom on but not unraveled it all the way."
Buy it here for £5.99

SQWEEL XT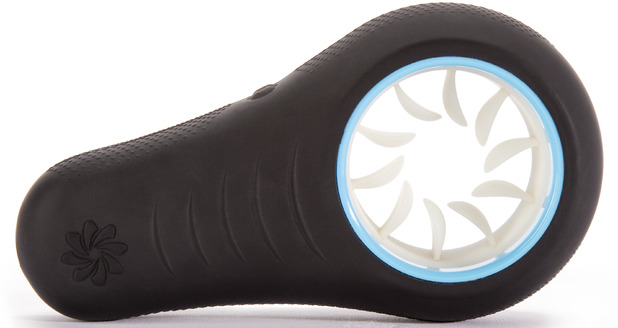 Claiming to be a "sensational" sex toy for men, Sqweel XT is meant to simulate oral sex with its rotating turbo tongues and various speed settings.
First impressions
Let's not beat around the bush, its looks like a robot with teeth. i.e. kinda scary. Tim and I gave it an affectionate nickname to make it seem less daunting.
Using it
As always, plenty of lubricant was used. We switched it on and the "tongues" started whirring around like a fan. It took a few minutes of testing different angles and speeds before he started to enjoy it. The trick is to tilt it up or downwards so it touches more of the penis.
How it felt for me
At first I was a bit put off by the way it looks as it's so mechanical. But watching someone else enjoy it is very hot.
How it felt for him
It made him orgasm, so can't have been that bad!
Verdict
While it doesn't exactly replicate oral sex, it's super fun to use together.
Full disclosure: He loved it so much I became weirdly mad and jealous and convinced myself he was going to ditch me and run away with it. I've now calmed down and like that he likes it.
Tim says: "As there's no grip, it gives you a different kind of orgasm. The sensation when you're using it is somewhere between masturbating and being tickled."
Buy it here for £49.99

RISE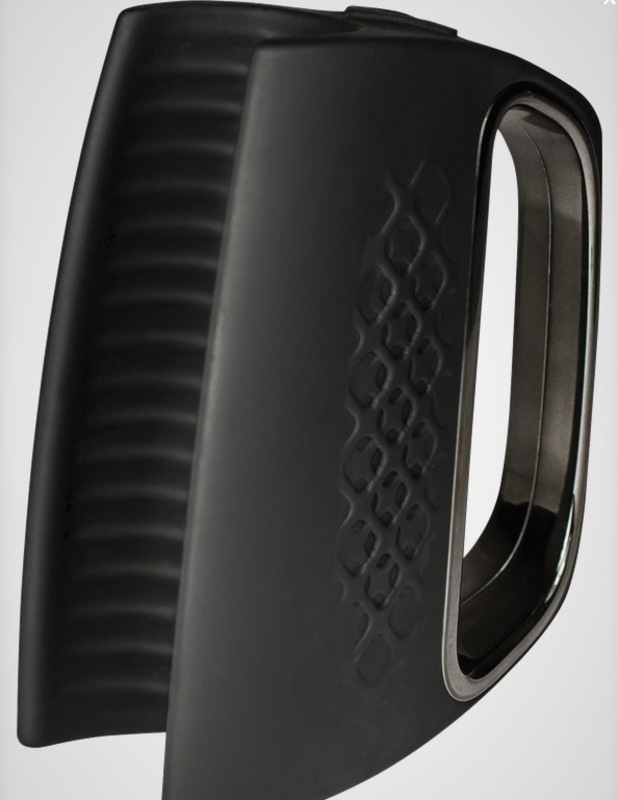 With its sleek, sensual curves and cutting edge engineering, Rocks Off male masturbator Rise is meant to deliver prolonged pleasure. Its high-octane pulsations should increase pleasure, resulting in an intensely erotic experience.
First impressions
It looks absolutely stunning. From the packaging to the actual product, it is so stylish. The black silicone and chrome handle look and feel high end. Rise looks like the start of a cool, new generation of sexy toys.
Using it
Maybe we're morons but we just couldn't get the hang of it. The vibration settings were great to get started, but once everything was lubed up and inside it, it all went wrong. Tim kept slipping out of it, no matter what angle either of us held it at.
How it felt for me
I've tried a lot of vibrators, so knew this was really special as it was so strong. At the beginning it was as good for me as for him, and you can definitely both use it.
How it felt for him
The vibrations were the best bit.
Verdict
Beyond the vibes, there's not much to it. It's kind of awkward to use and a bit underwhelming. However it has won tons of industry awards. So I've been left thinking we were total novices who used it wrong.
Tim says: "At times I felt like I was ironing my penis."
Buy it here for £79.99

BLEWIT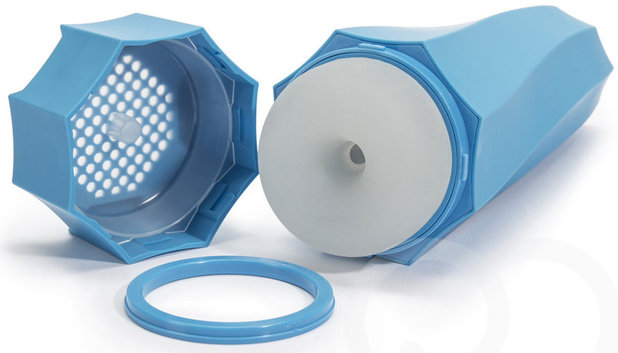 Blewit is a discreet pleasure and performance masturbator, densely lined with sensitive skin-soft bobbles for maximum stimulation and stamina building. You can choose between tight or extra-tight entry rings and tailor the level of suction to suit your session.
First impressions
The packaging is really well thought out and kind of space age. The design is simple but sleek, and the silicone entrance is so so soft. We were both super excited to try it.
Using it
It's pretty self-explanatory really. Just lube up and you're good to go.
How it felt for me
I tentatively poked a finger inside and it felt great, I can only imagine how good it feels for an actual penis.
How it felt for him
The silicone is amazing – realistic enough but not too similar to the real deal to be freaked out.
Verdict
Blewit is the winner by far. It's got a good grip, is (apparently) quite similar to real life sex and it's easy to use.
Tim says: "See ya Paisley, I'm with Blewit now."
Buy it here for £44.99

UNION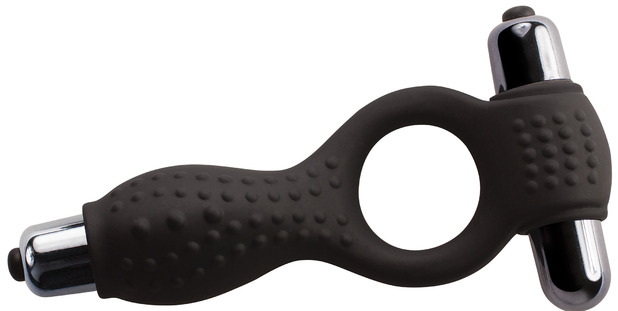 Rocks Off have created this clever multi-way c**k, ball, and clitoral stimulator to bring close contact pleasure for him and for her. Dual powered by two 60mm bullets vibrators, it delivers double the vibration to tantalise, tease and satisfy both you and your partner's sweet spots.
First impressions
At last! Something for both of us! Also it looks awesome, like a gothic corkscrew.
Using it
Union is super easy to use as it's really just a glorified c**k ring.
How it felt for me
Bloody brilliant.
How it felt for him
Maybe a bit too tickly on the balls.
Verdict
Really fun to use and the bullet vibrators are very powerful. Our one criticism would be that it only really works if you're having sex in the cowgirl position. Otherwise, the clitoral vibrator just kind of flops around and doesn't quite hit the right spot.
Tim says: I DON'T CARE WHAT TIM SAYS, THIS IS MY FAVE.
Buy it here for £29.99

In all, male and couples' toys are just one giant barrel of laughs. We found using them hilarious, weird and sexy.
And do you know what? Tim's done a huge U-turn, too. From thinking male masturbators should be saved for "grim guys in grim basements", he's become quite the fan - with quite the collection to match.
Tweet me
with your comments and questions.
For exclusive competitions and amazing prizes visit Reveal's Facebook page NOW!