When Nicola Davis was diagnosed with anorexia, tucking into a meal of any kind seemed like an impossible feat.
But the 19-year old still loved cooking, and, finally, curious to try her own creations, she began eating again.
Now recovered, Nicola has published a cookbook for others living with anorexia.
"I hope my book will show other young people with eating disorders they're not alone," says Nicola, from Wiltshire.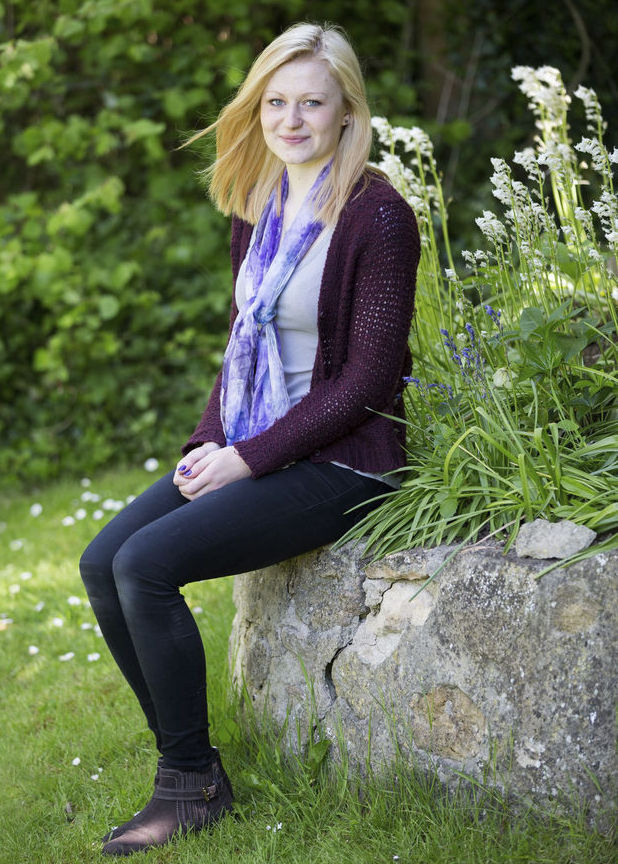 "I want it to be a resource they can engage with. After all, it was written by a young person who has been through what they're going through."
Her battle with anorexia began in December 2013, when Nicola, then 17, started dieting.
"I was worried about gaining weight over Christmas, and I was also training for 14 hours a week as a gymnast, so what I looked like was important.
"I'd just moved schools too, which was hard. It was a lot to deal with."
Before long, Nicola's dieting had become so extreme that she was consuming just 300 to 500 calories a day, while working out for 60 minutes at the gym.
"I didn't speak to anyone about what I was going through," she says. "I only saw a doctor once my family had noticed I'd visibly lost weight."
In early 2014, Nicola was referred to CAMHS (Child and Adolescent Mental Health Services), where she attended a weekly weigh-in.
"I was given a meal plan to follow, and saw therapists. It wasn't until my fifth session that the word 'anorexia' was mentioned. Before that, I didn't think anything was wrong with me; I just thought I'd put myself on a diet," she recalls.
"I really wanted therapy, but it just didn't help. Although I was being force-fed, my heart wasn't in it, and I just wasn't ready to recover at that point."
Despite her illness, Nicola's passion for cooking blossomed. "I'd always loved baking and, even when I was ill, I'd come up with recipes," she says. "I made food for my family, but couldn't being myseld to try it. I was still starving myself."
At her lowest point, Nicola's weight plummeted to just 6st. Size 6 clothing hung off her fragile frame.
"After a few months of constant baking, I started to feel it was a bit harsh that I wasn't allowing myself to eat anything I'd made.
"Around September 2014, I was getting a little better, and had chosen [the path of] recovery. I'd left school, and was in the kitchen even more than usual. I was bored of not trying my creations."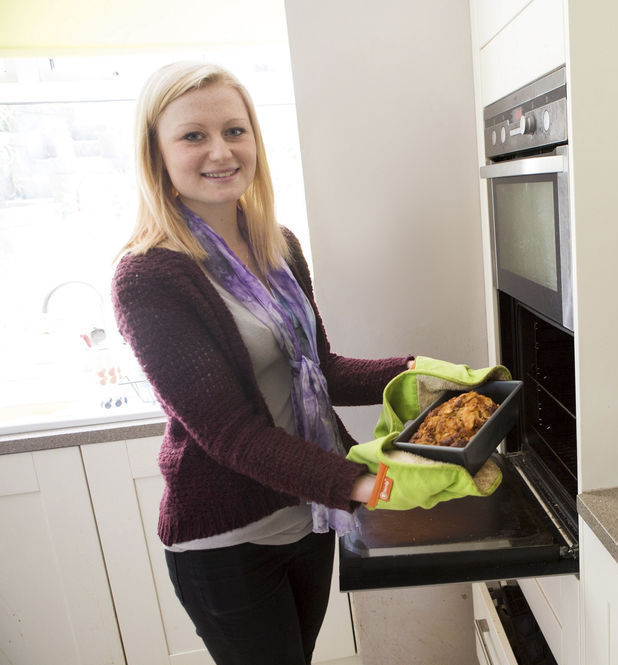 That's when Nicola made the brave decision to sample one of her recipes.
"The first thing I tasted was my apple cake. It was quite scary, and I only had little amounts at first, but it led me to make healthier versions of my normal meals. It was good to know I could have cake and still be healthy.
From there, Nicola developed a series of nutritionally balanced recipes, including fruit flapjacks, soups and risottos.
By December, she'd got back up to a healthy weight.
"It was incredibly difficult at the time but, once I started to eat more, my body got used to it," she says. "The physical effects wore off and I wasn't as tired and grumpy. I felt healthy again."
Determined Nicola then began compiling her recipes for a cookbook.
"It struck me that there wasn't a single recipe book aimed at people with eating disorders. In fact, 90 per cent of them promoted diets," she said. "I was shocked."
After a year of perfecting her favourite recipes – which she created, sampled and photographed herself – Nicola raised £1,700, and self-published the book in January this year.
Titled
My Super Sweet Recovery Cookbook
, it's full of breakfast, lunch, dinner, dessert and snack ideas.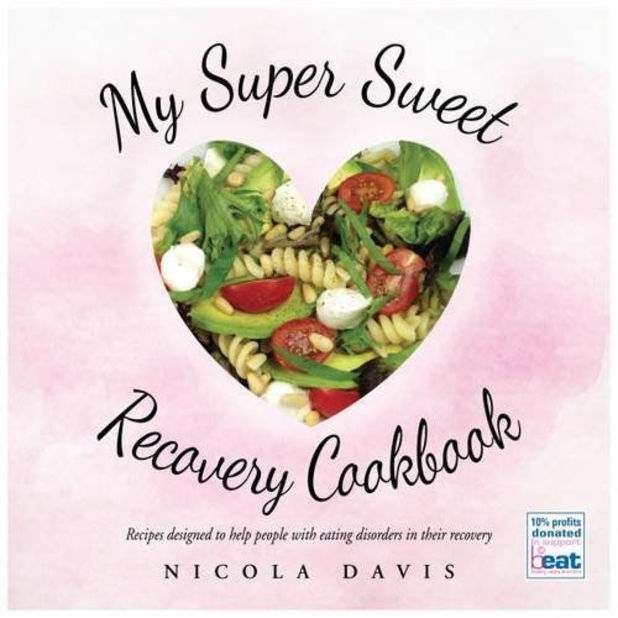 "Making the cookbook really pushed me towards recovery. I didn't put a single recipe in there that I wouldn't eat myself," she says.
Nicola has also been careful not to encourage calorie-counting, deliberately not listing nutritional values, while each recipe is divided into clear steps that might include the optional addition of a sauce or side to transform a modest portion into a "normal"one.
"Now I'm healthy, I know I'm around 8st, but I don't weigh myself any more," she says. "I'm a lot happier.
"Ten per cent of the profits from the sale of the book are donated to the eating disorder charity Beat.
"I get messages from people saying my book has really helped them. It's amazing."
She adds, "It's wrong that eating disorders are still a taboo subject. Hopefully, this will help people talk about them more.
"My advice to anyone living with anorexia is to not be fazed by the idea of recovery.
"It can seem pretty scary but, believe me, it's the best decision you'll ever make."
By Harriet Rose-Gale
My Super Sweet Recovery Cookbook
is available now from
Nicola's website
.
Under 25s seeking help and advice can call Beat's Youth Helpline on 0345 634 7650.