Now, we can't speak for every woman here - but it is funny how many of our eating habits fluctuate according to what's going on in our lives.
If you're anything like me, on the first few dates with someone, you genuinely cannot stomach even a bite of food. The nerves take over all other feelings, am I right?
Then you get to the next stage and you're going out for sugary cocktails, drinking calorific beers and constantly eating out. I almost feel sorry for my body, I don't think it knows what on earth is going on.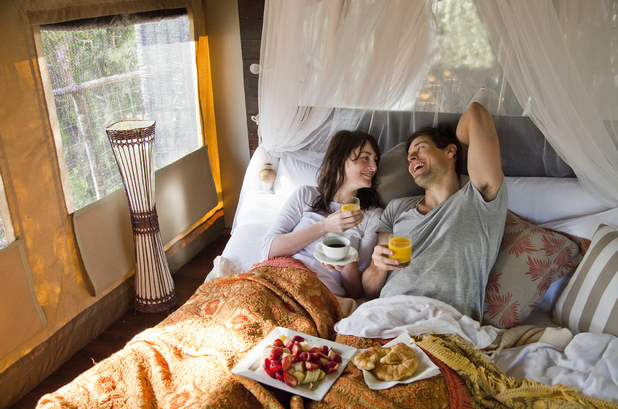 Diet company
Forzadiet.com
has conducted a study which delves into happy couples' eating habits.
The survey revealed most people's weight remained constant during the "honeymoon period" when you're first seeing someone.
But apparently, the key tipping point comes three years later for most as this is when couples reach their "comfort zone".
Those questioned revealed they typically put on 4lbs a year after that, meaning over a period of seven years they're a stone heavier.
I mean, it's so easy just to stay in bed and eat pizza and drink beers when the company is so good!
More than half of those couples said they both put on weight together, as they picked up each others' eating habits.
Lee Smith, from Forzadiet, said: "Falling in love is the most wonderful thing in the world.
"But once the first flushes of love pass many couples do settle into a comfort zone and that can lead to them letting themselves go - with predictable results for both.
"But we are finding increasing number of couples embarking on weight loss programmes together. They are far more effective when dieting together - a problem shared is a problem halved when it comes to weight loss."
While this survey of 1000 people certainly can't speak for couples everywhere, a fair few of us do fall prey to the "boyfriend bulge".
And many of us frankly do not care. As long as we're happy and healthy, a few extra pounds is no big deal!
For exclusive competitions and amazing prizes visit Reveal's Facebook page NOW!