Teenagers Hannah and Iona Lindley supported each other as they lived with cystic fibrosis. When Iona died at just 19, devoted Hannah made a pact never to give up hope...
Looking at Hannah Lindley, you'd assume she was a healthy young woman.
But the 20-year-old from Leeds is actually battling cystic fibrosis, a lung condition that claimed her younger sister at the age of just 19.
Since Iona's death in November 2015, Hannah has campaigned tirelessly to make a potentially life- saving drug available on the NHS for CF patients.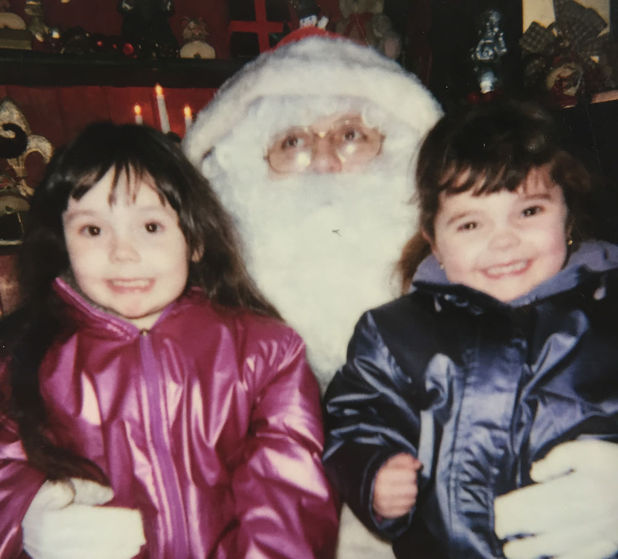 She says, "My sister was a bubbly girl and a positive force who never gave up. I learnt so much from her, but I don't want to die the same way she did. I'm fighting to stop that happening to anyone else."
Hannah, who was 14 months old when Iona was born, had previously suffered from jaundice and a cough as a baby.
Although her mum, Julie, 49, had repeatedly taken her to the doctor, she was told it was just a virus. It was only when Iona was born displaying identical symptoms that Julie's concerns were taken seriously. Soon after, Hannah and Iona were both diagnosed with life-threatening cystic fibrosis, meaning their lungs were constantly clogged with mucus.
The incurable illness meant the pair grew up more like twins than sisters.
"Having cystic fibrosis meant we got tired easily and needed constant naps," Hannah explains. "We couldn't go on school trips because we were susceptible to infections. It was hard, but having each other got us through it."
Every day, Hannah and Iona would use nebulisers, which vaporise medication so it can get directly into the lungs.
It then loosens the mucus, making it easier to cough up, and clears the lungs. They also stayed by each other's side during daily physio and cycles of IV treatment.
Despite having identical treatment plans, Iona's condition quickly became more serious. Their lung functions were closely monitored, and when Hannah's was at 70 per cent, Iona's was at 40 per cent.
"It was heartbreaking to watch her become more ill," says Hannah. "She was my baby sister. I wanted to protect her."
Despite all she was going through, Iona was determined to experience everything in life that a normal teenager would. Aged 15, she started dating Laurie Kesteven, 17.
"Laurie felt like one of the family, and supported Iona during her treatment," Hannah says. "Iona wanted to get married while she was still well enough... but her condition was deteriorating rapidly and nobody could predict what the future held."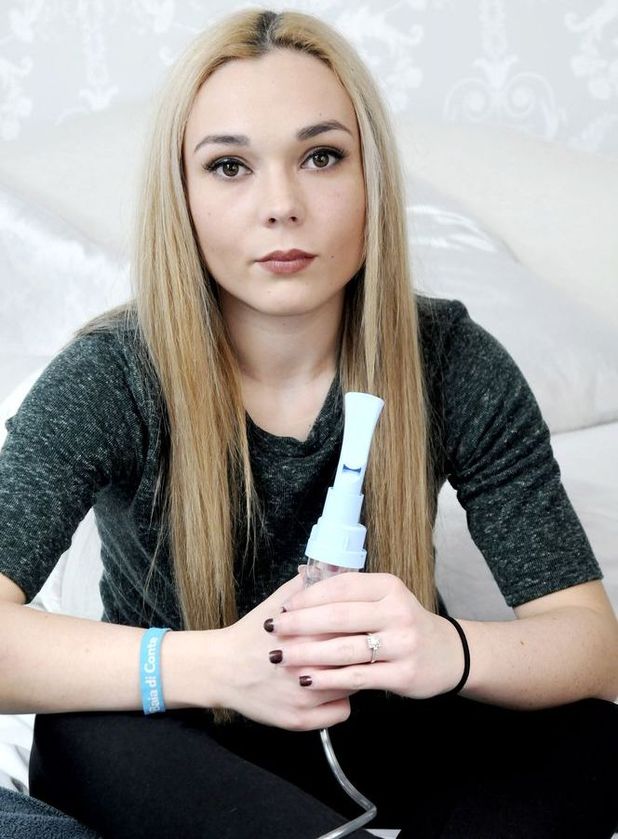 So, in May 2013, Iona became Mrs Kesteven, wearing a strapless ivory gown and surrounded by friends and family. Afterwards, her family hoped she'd be put on the organ donor waiting list, but when she was assessed for transplant, Iona's lungs were working at just 20 per cent.
"She was so weak, she wouldn't survive a transplant. Years of taking medication had left her almost completely deaf and with failing kidneys," Hannah says.
With her devoted sister by her side, Iona died in hospital on November 20 last year, following a cardiac arrest.
Hannah says, "Her nickname was Mowgli because of her messy black hair, so at her funeral we played music from The Jungle Book."
Now, Hannah's lungs are functioning at 50 per cent. "Hopefully I'll be luckier than Iona and find a donor when the time comes," she says.
"I've also lost two friends in their early 20s to cystic fibrosis. No one seems to realise how serious it is."
That's why Hannah is putting all her efforts into campaigning.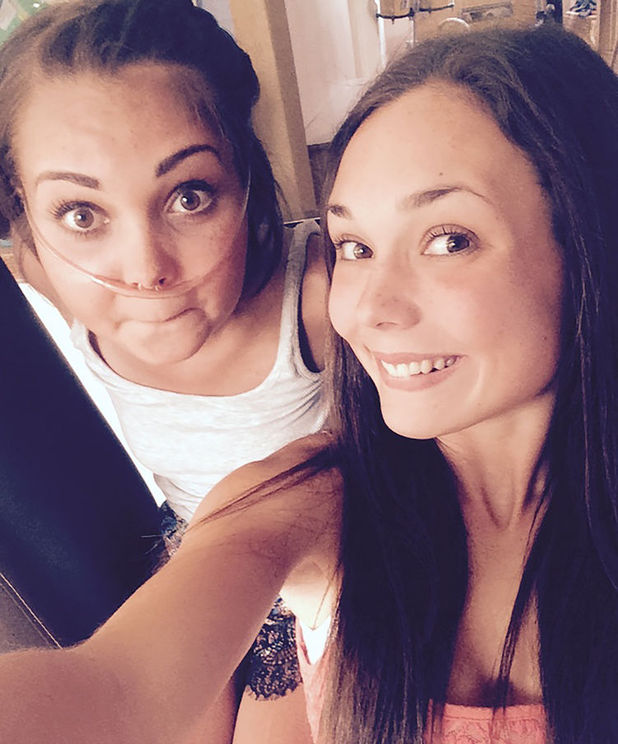 In partnership with the Cystic Fibrosis Trust, she's launched an online petition to overturn the NHS' decision not to fund Orkambi, a potentially life-saving drug. Tests have shown Orkambi
benefits patients by reducing instances where they have a sudden worsening of symptoms that require hospitalisation.
However, in February, the National Institute for Health and Care Excellence advised that, as it costs £104,000 a year per patient, and only provides a "modest" benefit, it is no longer cost-effective.
"It's expensive, but would prevent other costs," Hannah explains. "I suffered a collapsed bowel last year and needed an ultrasound, X-ray and CT scan – racking up a bill of nearly £10,000. That alone would cover a month of Orkambi.
"In my opinion, if Iona had access to Orkambi, she'd still be here today."
She adds, "I lost part of myself when Iona died. Being without her will never get easier, but her positive attitude has inspired me.
"My sister taught me to be determined and to hold tightly onto life."
By Katie Moore & Paisley Gilmour
You can sign Hannah's petition here.