Angela Di Pasquo had always liked mature men so now she's proud to say she's in love with one nearly 40 years her senior
Like many of us, Angela Di Pasquo had always dreamed that one day she'd find love just like you see in the movies.
But Angela had always wanted to find a certain kind of man, one that was at least a few years older than her... preferably, a few decades older!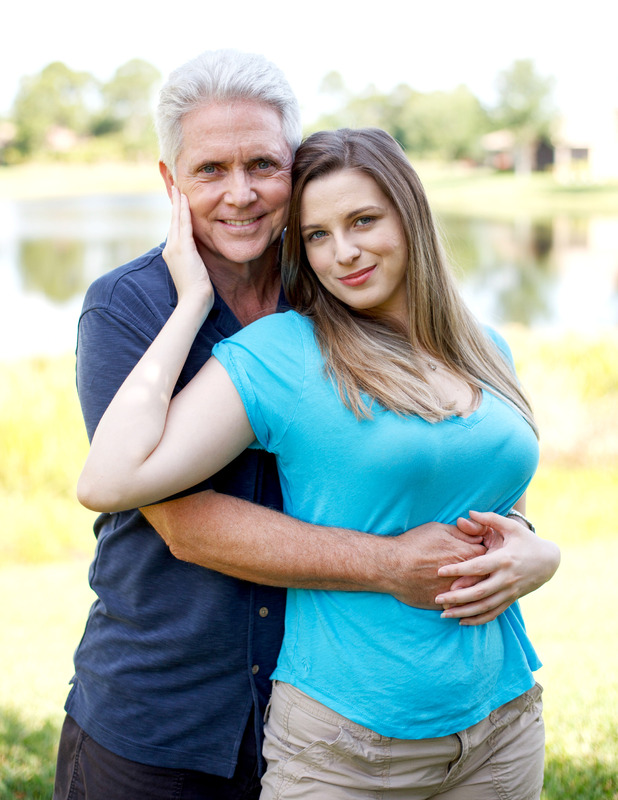 And now, Angela, 24, has found just that – on a movie set of all places!
"I've always had a thing for older men," she says. "I used to have crushes on my teachers at school and I was obsessed with Kevin Spacey."
In July 2013, Angela, a part- time actress, landed a part in the indie film Rescue Me.
She soon spotted Joe Leon, 63, who was playing suave FBI agent Matt Walsh. It was his job to investigate the murder of Chloe, Angela's character.
"When I saw the light shimmering off Joe's silver hair I was smitten," Angela says. "He was the older gentleman I'd always dreamed of – tall, handsome and mature."
As part of Angela's role, she had to perform a series of stunts that left her with bruised knees. When Joe noticed the bruises, he asked what was wrong and the pair got chatting.
"I told him that my role was rather physical," Angela says. "Next thing I knew, Joe was having a word with the production team. When it was my time to shoot another scene there were mats on the floor to cushion my fall, and it was all thanks to Joe."
The pair swapped numbers and started texting after work. It wasn't long before feelings started to develop.
"I was concerned about the age gap," Joe says. "I fancied her but I thought she was far too young!
"I have a son who's 25, so I couldn't see why Angela would want to go out with me."
But Angela did fancy Joe, and just a week later she suggested they go out for dinner.
The meal went so well they ended up spending the following weekend together.
Despite the fact that Joe was 39 years older than Angela – and four years older than her father – she knew she was falling for him and they made love for the first time a few days later.
Over the next few weeks, their romance blossomed – on and off the movie set – and it wasn't long before they'd become an official couple.
Despite the age gap, the pair were very much in love. However, over the following months they encountered some embarrassing situations.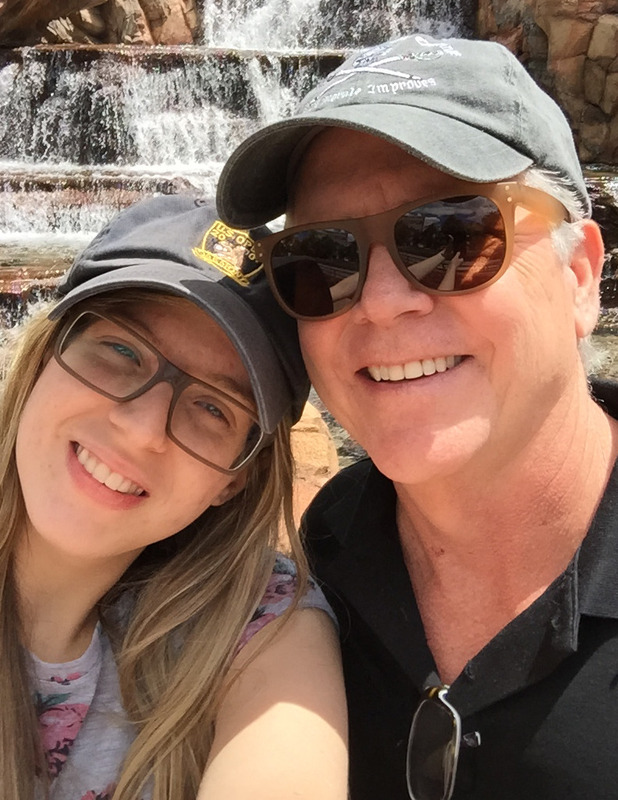 "Once, while shopping with Joe, a lady brought a dress into the changing room for me to try on," Angela says. "Joe was standing just outside and she said to him, 'I think your daughter would look lovely in this for her prom."'
On another occasion, I was getting a pedicure and the therapist told Joe, 'Your daughter has such long legs!'"
Joe, whose son is two years older than Angela, met his dad's new girlfriend a few months after they got together.
Angela says, "We're similar in age so we had loads in common!"
Luckily, Angela's parents were just as relaxed about meeting Joe. "It was obvious that he loved me dearly and would take great care of me," Angela says. "Joe and my father talk about football."
It wasn't long before the pair moved in together in Florida.
But while they were both blissfully happy, they realised there must be other people around the world like them.
So in September 2013, they decided to start maydecembersociety. com, a vibrant on- line community of like-minded folks in age-gap relationships.
Before long, hundreds of people were writing to them about their experiences.
"It made me realise how lucky we were," Angela says. "Some people had lost family members because of their relationship."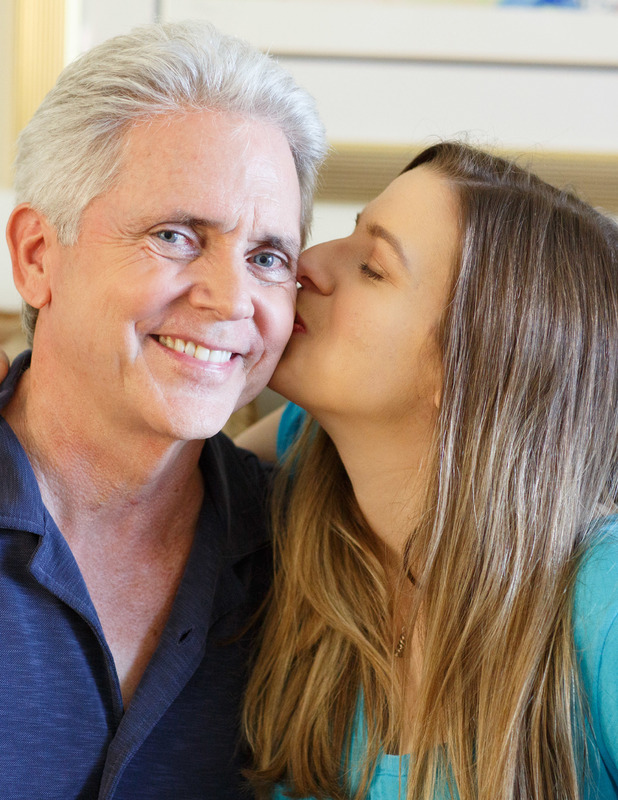 Now, two-and-a-half years on, the couple are still going strong although the age gap does throw up some issues.
"Angela stays up really late and plays video games, which I don't like," Joe says.
Angela adds, "There are generational differences but we both love going swimming and watching TV together."
For Angela, meeting the older man of her dreams was just as she'd always hoped it would be.
"There's nearly four decades between us but our sex life is phenomenal," she says. "We have romantic, passionate, sex several times a week.
"Before I met Joe I was fairly inexperienced in the bedroom. But being with him has more than made up for that."
Angela also believes every woman should experience an older lover. "Older partners are very generous and attentive. They care far more about their partner's pleasure than their own."
While Joe and Angela have talked about getting married and starting a family, the couple say they're taking every day as it comes.
"At the moment my life seems fairly perfect. I'm doing really well in my acting career and my relationship with Joe couldn't be better," Angela says.
"Love happens at any age, and it turns out I have fallen in love with someone nearly 40-years older than myself - but Joe makes me feel like I'm the only woman alive."
By Laura Hinton and Katie Moore
For exclusive competitions and amazing prizes visit Reveal's Facebook page NOW!