Sophie Woof, soon-to-be Manning, is one of my bestest friends.
We've known each other since uni. I'm her bridesmaid in June, she is mine in October. I love her to bits. But that doesn't stop us having radically different views on wedding gift lists...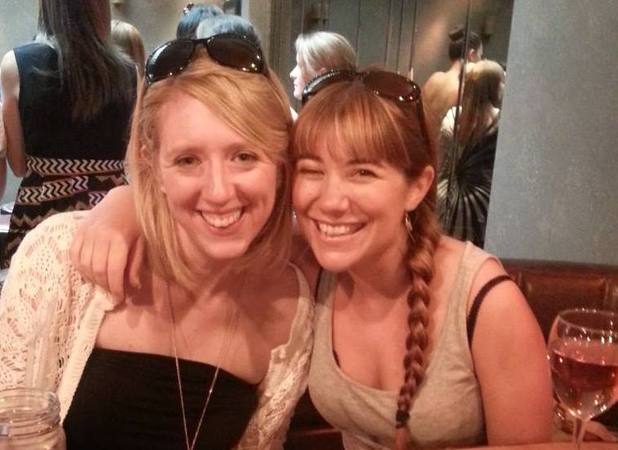 Sarah Whiteley, 31, says:
"Forget whether the parents will pay for the reception or if you'll invite children, I think the gift list is the thing that divides modern brides.
Me? I'm anti, for various reasons. I can understand them when young newly-weds were setting up a home. I wish a group of people had been around to help me and Mr T when we footing the bill for new hoovers and kettles! It's a very expensive time and I think it's lovely that friends and family played a practical part in creating your new life together.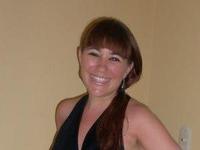 But nowadays, that's very rarely the case. More often than not, couples move in together way before they tie the knot. Mr T and I rented a mini-house after we'd been together a year, before buying a (slightly bigger) flat eight months later. And that was only seven months ago itself – I just couldn't justify asking people to upgrade our reasonably-new items.
It's not that I mind getting someone a gift – I love buying presents and go all out at birthdays and Christmas – but when a gift list is tucked into your wedding invite, you do feel a certain pressure to use it.
Mr T and I had long discussions over how to play this card and, in the end, we decided to ask for contributions to our honeymoon. Not the flights or hotel, but maybe something towards a meal or experience. Something that we could remember forever and that we could talk about while we're sitting next to one another in our old people's home.
But I'm still not sure we made the right decision. Because, after all, we're basically asking for money. And everyone knows how expensive weddings are. A recent survey by Travelodge found that the average Brit will be going to two weddings in 2016 and this will cost them £815.64.
To be honest, I'm surprised it's not more. Once you add up the hen do, the accommodation, the travel, not to mention the new outfit and accessories, the expense can be astronomical.
So when we were designing our invitations, we deliberately didn't mention it and only put it on the website briefly. If people don't give anything, I genuinely won't be bothered.
I don't think there is a right answer – but the gift list was a no-go area for us."
Sophie Woof, 32, says:
"I know wedding gift lists are controversial and people say they're old-fashioned. But, having been to a fair few weddings over the last few years, I always prefer it when the couple in question have a gift list. You know you're getting them something they really want, not just any old thing because you feel like you have to.
Plus, it's nice when you go round to someone's house and ask where they got their lovely vase or picture frame and they can tell you who it's from and that it was a wedding present.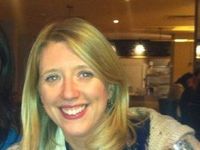 And, if that wasn't good enough, I'd heard how fun it was to actually go to the shop and put together your list. You get cake, prosecco and spend a full afternoon shopping without spending a penny. What's not to love?!
So when my boyfriend, Jon, proposed last year, we decided pretty early we were going to have a list. For us, it wasn't about setting up a new home – we already live together – but more to give people a guide on what we'd like, if they were generous to buy us a gift to celebrate.
I've always bought people wedding gifts in the past and I know a lot of people planned to do the same for us. It would be a waste of everyone's time, money and effort if all of the guests bought the same thing!
Once we decided which shop to use, we had to wait ages until we could go and pick the stuff. John Lewis recommends waiting until at around 8 weeks before the big day just in case they discontinue any lines.
But the actual picking of the gifts was far harder than I thought it would be. We literally spent the first hour debating toasters and kettles and saying: "No, we can't ask people to spend that much."
However, we gradually settled into it and had a great time. Luckily, we agreed on almost everything, which is hopefully a good sign for the future.
We were very conscious of price and wanted our list to fit any budget, so we chose items that ranged from a £100 set of pans to £2.50 spoons.
Ultimately, though, we are just looking forward to having everyone we love celebrate our big day with us and we definitely don't expect gifts. However, if people want to get us something, we've just given them a helping hand."
If you have any tips or questions, get in touch with me at @Sarahw0684
More from the Clueless-Bride-To-Be:
16. All about flowers
15. Cakes, cakes, cakes!
14. Picking your perfect ring
13: The photographer
12. The invites
11. The wedding fair!
10. My (first) big mistake
9. How to pick a wedding dress to suit your shape
8. Reader, I got a brace!
7. Choosing the all-important venue
6. The dreaded guest list
5. Breaking down the budget
4. Picking my bridesmaids
3. Everything you need to plan or buy
2. Getting by with a little help from my friends
1. The proposal!