Banging on about your ex, being rude to waiters and turning up late all feature on most singles' first date faux-pas list.
But according to a new survey, there are some slightly surprising new first date deal breakers that really get our goats.
Dating site
Elite Singles
questioned 770 of their UK members to reveal the top five reasons they've been put off a potential suitor.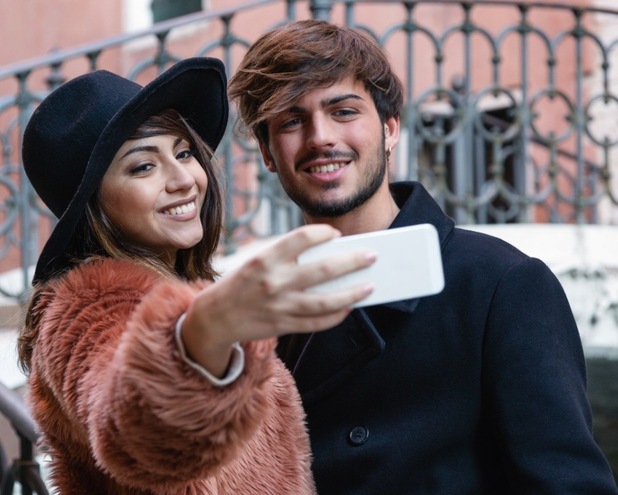 1. Inviting your date for a fancy dinner
More than 80 per cent of British singles said they prefer more casual dates, stating a coffee is a much safer option than a fancy dinner. However, never suggest meeting for the first time at your family dinner, even if you think it will be a casual event! 81 per cent of singles said this would be the worst first date offer.
2. Being smelly is worse than being late
Even if you're worried you're going to be late, don't neglect to have a wash. The singles questioned said they'd much prefer someone to turn up late and smelling fresh than being on time but reeking of a dustbin.
3. Getting out your selfie stick during dinner
One in four British male singles said mid-date selfies are so frowned upon, they're an even bigger first date sin than not offering to split the bill.
4. Listening intently to your date's stories
It's better to speak too much than too little, apparently. Of the singles questioned, 76 per cent said they'd rather their date waffled on during the first meeting. So stop worrying about being a good listener on a date, and just chat away!
5. Adding your date on Facebook
When to send a friend request, eh? According to 21 per cent of those surveyed, their date adding them immediately on social media would put them off. So just hold your horses.
Typically, we think someone being a bad kisser is an ultimate no-no. But only four per cent said they'd sack off someone for being a sloppy smoocher.
For those experiencing one or many of these bad first date behaviours, they often need a way to get out of a date.
Choosing the excuse of an early morning meeting seemed to be the most popular way to ditch a dud, with 29 per cent of people saying they'd used that very lie!
EliteSingles psychologist, Salama Marine, said: "You shouldn't have to stay on an awkward date for hours with a stranger if you don't want to. But it is important to choose your words carefully; you need to show your date that you do respect them and consider them an equal, despite not feeling romantically attracted to them.
"There's no need to be unnecessarily hurtful or mean; you simply need to explain that you cannot picture yourself romantically with them and that you feel your personalities aren't matched.''
For exclusive competitions and amazing prizes visit Reveal's Facebook page NOW!