Reveal's Deputy Features Editor, Paisley Gilmour, loves talking about all things orgasm with anyone who'll listen. She's by no means a pro, but here to bring you honest accounts and reviews of everything from vibrators to erotic fiction.
When I was first invited to a blowjob class, my instant reaction was to tell the person, politely, to bugger off.
The session, entitled "Playing the Flute", promised to teach me how to give "perfect" oral sex.
Honestly, I was completely against the whole idea. The premise goes against everything I believe in. After all, there's no such thing as the perfect blowjob - sex and pleasure are so subjective.
I'd already spent my teenage years frantically reading and freaking out over "How To Blow His Mind In Bed" articles. They just make you even more insecure than you already are.
I believe that for young and inexperienced girls, those "tips" do more harm than good. In my day, there were no articles teaching you how to enhance your own pleasure, oh no. It was all about "pleasing your man". Now, as an adult, that kind of rubbish makes me vomit.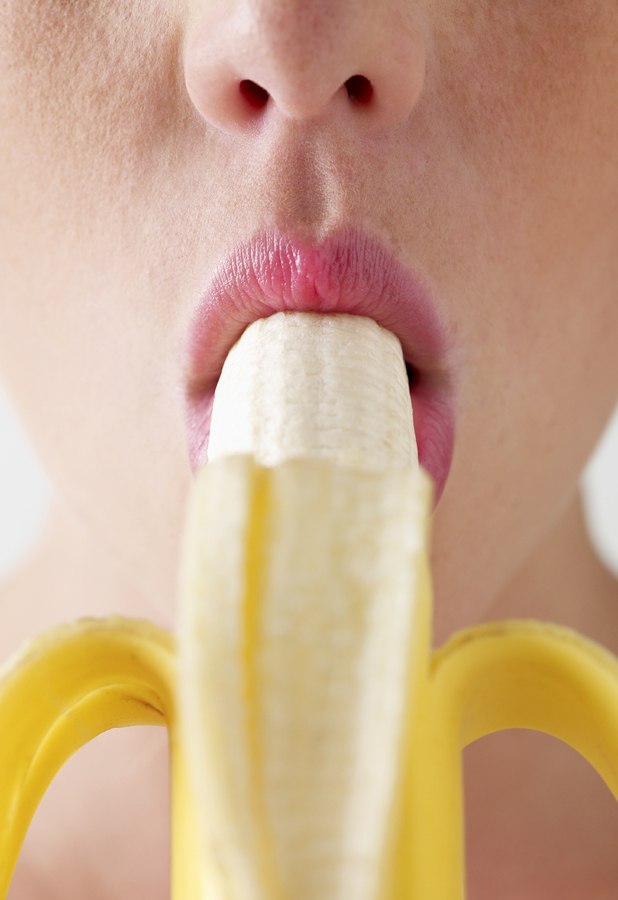 But after finding out a little bit more about the event high-end salon Coco de Mer was holding, I decided it'd be worth a visit. In the name of journalism and all that.
Taught by professional dominant Master Dominic, he wasn't actually claiming to give us a fool proof method at all. He just wanted to create a space for women to speak openly about penis-related taboos and our hang-ups surrounding fellatio.
Plus, he had me at free booze.
With a colleague in tow (tip: if someone's been working with you for two weeks and you want to get to know them, take them along to a sex salon!), I plastered on my most confident smile and headed to their Covent Garden store.
Perched regally in what was essentially a giant, latex, dentist's chair, Master Dominic was nothing like I'd expected.
"My name's Dominic and I beat the f**k out of people for a living," was how he introduced himself to me. But he said it with such a wry smile, I instantly wanted him to be my best pal.
Instead of being what I (rather judgmentally) imagined i.e. an ultra-masculine, terrifying, army officer type man, he was just a normal guy. A normal guy who just happens to LOVE penises.
Describing himself as "hideously promiscuous", Master Dominic said the number of men he's been intimately acquainted with is in triple figures. (I'm green with envy).
In short, this is a guy who really knows his way around a man's meat.
As part of his day job, Master Dominic ties willing guys to the ceiling by their testicles and repeatedly smacks them in the face. So he thinks his closer-than-most relationship with the trouser-snake qualifies him to host this salon.
He started off by reiterating that what he's about to tell us is by no means a "How To" guide. Everyone is different after all.
Surrounded by 15 strangers, and my new boss, I settled down in front of Master Dominic – who by now had taken an anatomically correct penis he calls "Howard" out of a box and slathered him with lube.
Here are the main points we covered.
Enthusiasm.
What no man wants is for you to take hold of his c**k and start grimacing at it, he tells us. "If you're going to go down on him, do it with vigour," Master Dominic advises.
And I couldn't agree more. If I looked down mid-cunnilingus to see some guy mimicking puke faces, I'd pull up my drawers and be on my bike sharpish.
Lube.
The most common complaint he hears from men is dry mouth. This doesn't necessarily mean you have to smother him in lube like you're icing a bun, just spit on it a bit.
Ultimately, there's no such thing as too much lubrication. The aim of the game is to recreate the warmness and wetness of a vagina, so go hell for leather on the spit.
The crown jewels.
What to do with the b*llocks? It's the age-old question.
Obviously, some dudes love their little guys being touched, and others don't. But Master Dominic says the ones who claim they hate it are full of s**t.
"Either gently juggle them in your hands, in the position where they sit naturally," he says. "Or pull them forwards towards his belly button."
Sounds a bit complicated and potentially ridiculous for me, I'd probs just ask someone what they like.
The perineum.
This little area between the bum and scrotum is what most sex advice columns will call the magic button. I read about the wonders of the perineum before I'd even lost my virginity. In the noughties, women were OBSESSED with it.
Master Dominic says what we all really need to do is chill out about it. "It's an inoffensive area. Not really the be all and end all."
So give it a press, see what happens, but don't view it as the Holy Grail.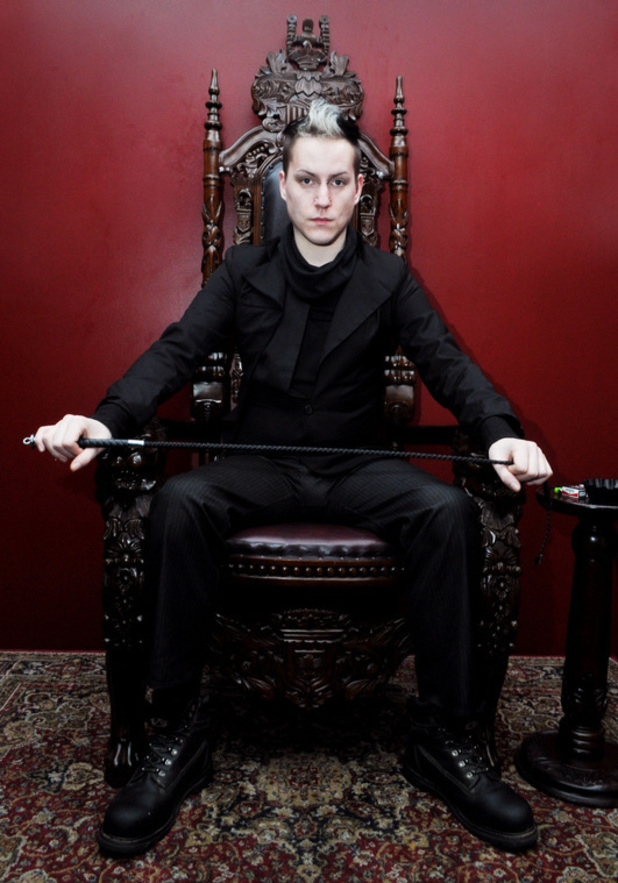 The butt hole.
If the person you're with isn't quite wanting you to don a strap on, then maybe for starters just gently press the flat of your thumb against it while you're smoking his pipe, he suggests.
Get comfortable.
You're going to be down there for a while so don't just plonk yourself down willynilly. Master Dominic's favourite noshing position is to get the receiver on a chair and then sit down in front of them, with his legs crossed like a child.
Avoid the tip.
Obviously not forever, duh! But start by building up as much other stuff around the tip as possible. For the love of Jesus though don't delay it for too long, or they'll just get bored and wonder what the hell you're doing, he says.
Mentally attach your mouth to your hands.
By doing this as you're sucking, you create the illusion of depth.
Great news for useless blowers like me who sometimes stick their toothbrush in their mouth a bit too far and gag!
Ooh, and make sure you're working the whole thing. Men just want to be "balls deep", apparently. Shudder.
Spitting versus swallowing.
"If you don't want someone to ejaculate in your mouth, then that's fine. Just don't be a b*tch about it," he says.
If he's kind enough to let you know he's getting close, then simply remove penis from mouth and aim elsewhere.
And if you're okay with him ejaculating in your mouth, then really be OK with it.
After the class, I felt a lot - and maybe inappropriately - closer to my new boss. Once you've watched each other going to town on a pretend penis, there really is no going back. But I also felt inspired.
It may have been down to the four glasses of fizz I'd downed to avoid awkwardness, but all I wanted to do was get blowing!
Tweet me
with your comments or questions.
To attend one of Coco de Mer's salons, click here.
For exclusive competitions and amazing prizes visit Reveal's Facebook page NOW!