Dogs are incredible. Not only do they provide us with unconditional love and company, but they are super smart too.
One particularly clever Labrador has just been awarded a commendation by vet charity PDSA, after he saved a woman's life.
Three-year-old Rauour, which means "red" in Icelandic, was presented with his well-deserved award this week because he sniffed out an injured woman in the middle of a blizzard.
Working as a search and rescue dog, Rauour, from Scotland, was brought to the Innerleithen area where someone had been reported as a "high risk" missing person.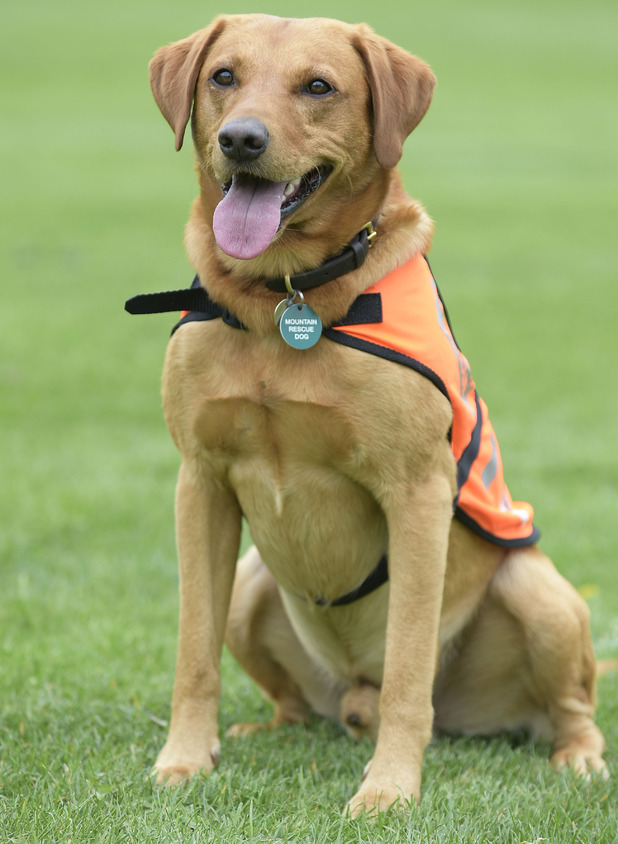 Following a fruitless three-hour search by a team of 20 people, the incredible Rauour tracked the unconscious woman down in two minutes flat - no simple task in advancing darkness and blizzard conditions!
Her leg was trapped in the root of a tree and she was already suffering advanced hypothermia.
Thanks to Rauour's powers of scent detection, she was found in the nick of time. She was given emergency medical attention while a Royal Navy helicopter was called to the hillside, to airlift her to hospital.
PDSA vet John Faulkner, said: "Rauour's detection skills really came to the fore that night. His role as an air scenting search dog was more effective than a 20-strong team performing a line search on the ground. Without him finding the casualty when he did, the outcome could have been very grave indeed."
"PDSA has a long tradition of honouring animals and Rauour's story really epitomises the value that animals bring to our lives. There is no doubt that without Rauour's actions the situation would have been very different.
"The work of search and rescue dogs across the country is absolutely vital – their skills are priceless and Rauour's story serves as a reminder of just how lucky we are to have these dogs here to help us."
Well done Rauour!
PDSA is the UK's leading veterinary charity, treating 470,000 pets annually across its 51 Pet Hospitals. The charity strives to improve all pets' lives through education, preventive care and emergency treatment. For more information visit
www.pdsa.org.uk