I'm going to be honest. I don't know anything about flowers.
I've always been a fan of roses – deep red ones that are delivered to work are always my favourite (not that this happens regularly, I hasten to assure you, but Mr T does manage to pull it out of the bag every now and then). Brightly coloured tulips always make me smile. And I do like a sunflower. I think they're the happiest of the flowers.
But that's where my knowledge ends. So when it came to looking for my bouquet, I was really starting from scratch. And although I've been amazingly impressed at how involved Mr T has wanted to be in the wedding planning, even he doesn't seem to know how to go about this one.
I leaf through my bridal magazines but although there's a few ideas, nothing is really leaping out at me.
So I take the plunge and do what everyone has been telling me since Day One. I join Pinterest. Unsurprisingly, I don't quite get it and spend at least 20 minutes scrolling through aimlessly.
But once I've actually found the bouquets, I'm quite drawn in. People do some amazing things on there! (Although I guess all of you tech-savvy people already know that.)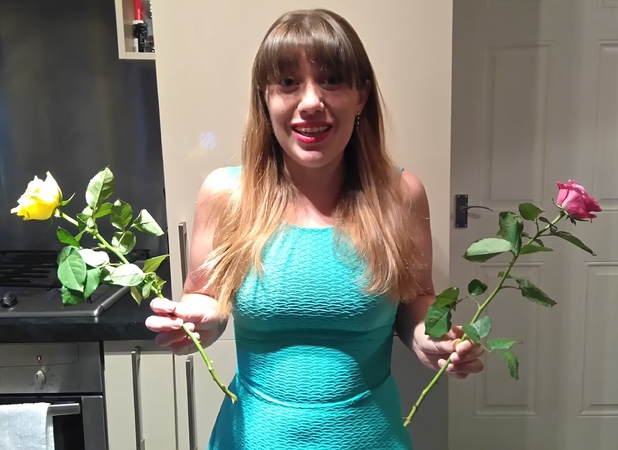 I gather two things very quickly. I love soft, pastel shades and I prefer the more natural collections, rather than the perfectly-rounded ones. I pick a few to 'pin' and feel quite pleased with myself.
At the wedding fair, we're recommended Heidi Baker by everyone we speak to. Apparently she has a florist called The Flower Studio that is the best on the Isle of Man (no offence to any other florists!). She's the woman we need.
After the fair, we go and see her to explain what we'd like. Or rather, to explain that we don't know what we'd like. "I've made a board on Pinterest," I say helpfully.
After a few minutes of searching (I've obviously forgotten my username), Heidi points to one. "I think we've found you." Sadly that one isn't me. I know because that Sarah Whiteley has 300 followers and 2,500 pins. Mr T helpfully points to the user below (no followers, 12 pins) and indeed, there I am.
As we look at the bouquets I've selected, they're all very similar. But that is a good thing, I think. At least it shows I'm consistent. And Heidi doesn't seem phased.
But it turns out bridal bouquets are just the first thing we need to think about. We need to think about posies for the bridesmaids (smaller versions of mine, we decide), buttonholes for the men (we go safe, a plain pale pink rose) and then flowers to decorate the room (our heads swimming, we agree to think about this later).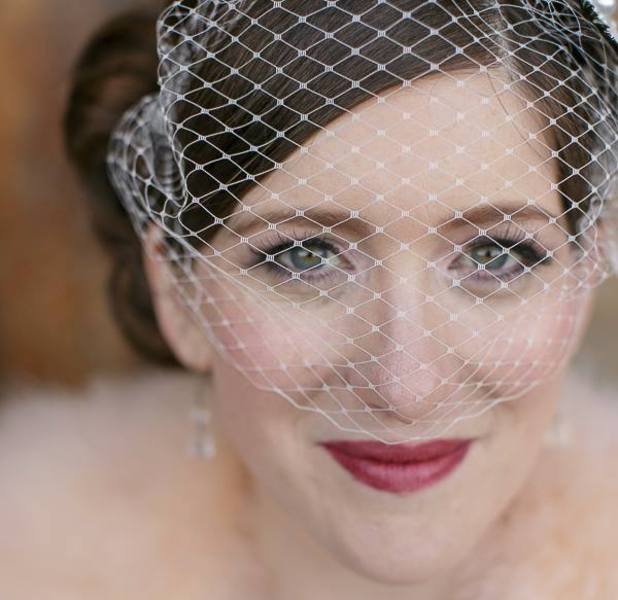 Feeling a little overwhelmed, I ask Heidi for advice – and thankfully, she had some fantastic tips.
"Go with the seasons. No matter how good your florist is they can't control nature and you will find if you want flowers out of their natural season, they will either be really expensive, poor quality or just simply not available.
"Prioritise the important areas that you want to decorate with flowers – your bouquet will be seen in every picture, so I usually recommend that being at the top of the list. But everything else is really up to you. Do you want to make a big impact at the ceremony? Go all out at the reception? Remember, you can even move the flowers from one to the other.
"Be honest about your budget from the start. Even if you aren't sure what wedding flowers cost, you will have a rough figure of how much you think is too much, whether that's £200 or £2000. If your figure is totally unrealistic, they will be able to let you know early on and help find a suitable alternative.
"No matter how crazy you think an idea is for your flowers, mention it to your florist – we love to try something different! I've designed a bouquet with just greenery and no flowers, one that had a hidden go-pro camera in and another that had a hidden picture of the bride's mum in who had sadly passed away."
I'm so impressed – and here I was thinking the flowers would be a fairly boring bit. So must dash, Mr T and I are off to up our game in the floral stakes…
If you have any tips or questions, get in touch with me at @Sarahw0684
More from the Clueless-Bride-To-Be:
15. Cakes, cakes, cakes!
14. Picking your perfect ring
13: The photographer
12. The invites
11. The wedding fair!
10. My (first) big mistake
9. How to pick a wedding dress to suit your shape
8. Reader, I got a brace!
7. Choosing the all-important venue
6. The dreaded guest list
5. Breaking down the budget
4. Picking my bridesmaids
3. Everything you need to plan or buy
2. Getting by with a little help from my friends
1. The proposal!