In an attempt to jazz things up in the bedroom, writer Nilufer Atik tries out these five devices for sex enhancement
There's an app for everything these days – to measure how well we sleep, what we eat, how much we exercise, even how long we might live.
But how about an app that could measure how good I was in bed? That was something I wanted to try.
My partner Matt and I have a pretty healthy sex life, but this little gadget claimed it could tell us exactly how well we were doing in the bedroom department.
That got me wondering what other gadgets I could try. Jumping online, I was shocked by the array of paraphernalia out there, designed to enhance a couple's sex life.
I decided to try some out, with very embarrassing results!
Bacon flavour condoms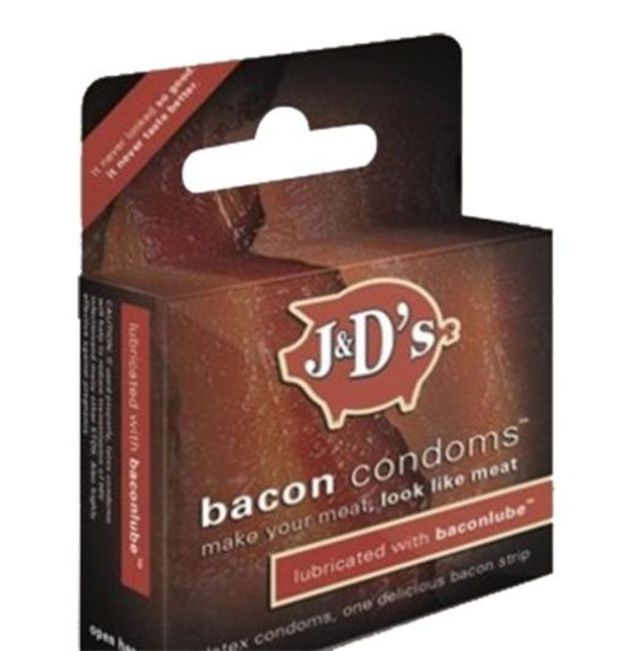 Matt and I love a bacon sandwich – we have them every Sunday morning for breakfast. But when I suggested that we try out bacon-flavoured condoms, he looked repulsed.
I figured, if I was reminded of a food I liked during sex, it might heighten the experience – but two minutes after putting on the meat-inspired contraceptive, I felt repulsed, too.
It smelt awful, nothing like bacon. More like sweet manure.
"I feel like we're making love in a slaughterhouse," Matt frowned, looking like he was about to vomit.
The condoms come with the tagline, "Make your meat look like meat."
Well, they certainly don't make it smell like the real stuff.
1/10
Available at baconsalt.3dcartstores.com, £7
Geeksme GME 1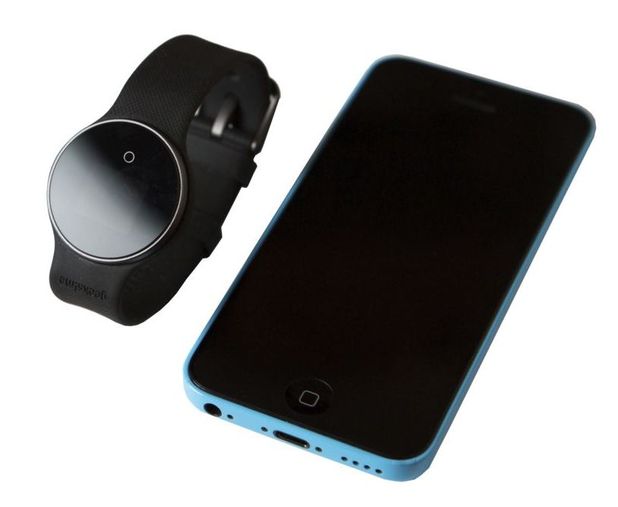 This brilliant new "sex" watch measures how passionate you are by monitoring your pulse rate. It's worn around the wrist and links up to a free app. All you have to do is connect it via Bluetooth, put it into "Love" mode, and you're off.
The watch records how long and how often you have sex, as well as your pulse rate. Each week, you're given an overall rating – it even tells you how many calories you've burned.
Our first attempt wasn't that impressive. We only had sex for 13 minutes and at a 'moderate' level, burning only 25 calories. Then I realised I'd accidentally rolled over and turned the watch off during love-making.
On our second and third attempts, we lasted 38 and 52 minutes respectively and got top marks for exertion, too. I burned over 100 calories each time, putting our sex life in the 'passionate' category. Result!
8/10
Available at geeksme.com, £80
We Vibe 4 Massager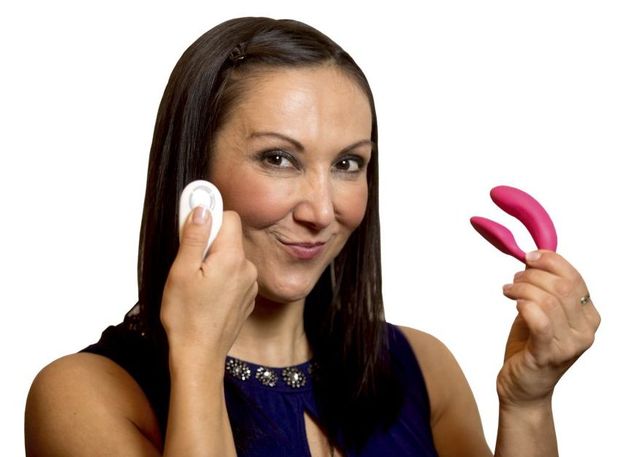 I decided to try out the We Vibe 4 "intimate massager" for couples. A sleek, U-shaped device, you pop it discreetly inside you while your other half controls your pleasure, either via a smartphone app or remote.
I was in the bedroom while Matt sat in the lounge. I could hardly feel it at first, but then he suddenly turned it on. I giggled as I felt a mild vibration coupled with low-level buzzing.
It became exciting, not knowing when Matt was going to switch it on or increase the intensity. It had us both in fits of laughter – a definite 10 for fun.
Unfortunately, I forgot to remove it before going out for dinner! When I stood up in the restaurant, Matt's phone rang. With the app still active, he accidentally switched the device on.
I yelped loudly, jerking my legs closed as the sound of loud buzzing filled the room. This was the best device for pleasure but also, potentially, the most mortifying.
9/10
Available at annsummers.com, £114.99
Lady Prelox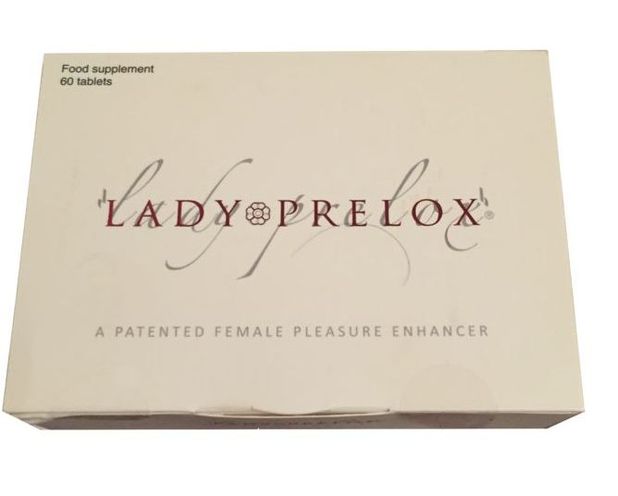 Dubbed the natural "female Viagra", apparently this herbal libido-enhancing supplement results in greater sexual desire and arousal.
I was a bit apprehensive about swallowing these big pink pills. After all, the whole point of actual Viagra was to give men erections. Did this mean my nether regions would turn rigid, or I'd start lusting after toothless pensioners?
Luckily, neither happened. I took two tablets daily for a week as instructed and waited... Nothing.
I reread the packet, which said you had to take the tablets for eight weeks before they kicked in. I didn't have the patience and gave up after a fortnight.
2/10
Available at annsummers.com, £37.95 for 60 tablets
Magic Banana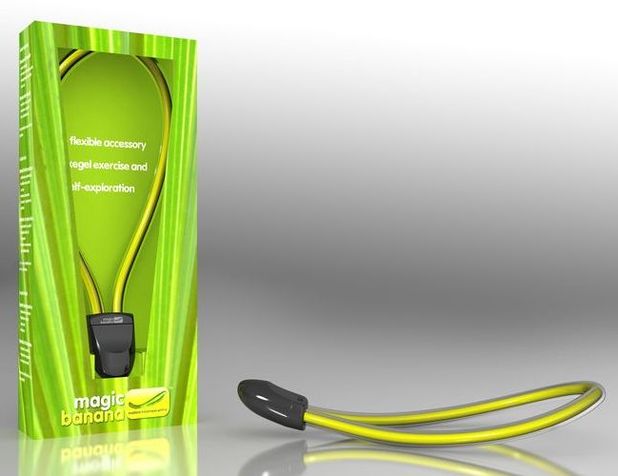 Apart from being yellow, this banana is, well, nothing like a banana. The lasso-shaped device is designed to work your pelvic floor AND provide sexual pleasure. The tricky thing is actually getting it in.
You're meant to squash the "flexible loop" to a smaller width, insert it, then proceed to contract and release your lady garden until you enter paradise.
After several attempts to insert the device, I finally succeeded. And I admit, it did feel rather nice as I began squeezing and releasing as instructed.
But then, just as we started kissing, I shifted my hips to contract harder as Matt lay down beside me. The thing shot right out and across the room at full force, breaking a vase and causing Matt to collapse into a fit of giggles. Any desire I felt vanished into a pit of embarrassment.
3/10
Available at magicbanana.com, £44.99For exclusive competitions and amazing prizes visit Reveal's Facebook page NOW!