For a lot of us, hearing about our friends' disastrous dates is a huge laugh. Instagram account Tinder Nightmares became so popular the best dating stories were immortalised in a book.
Humans just seem to have a morbid fascination when it comes to reading about other daters' misfortunes.
But one Tinder user, who wrote about her recent experience in
The Sydney Daily Telegraph
, may have just met one of the worst guys of all time.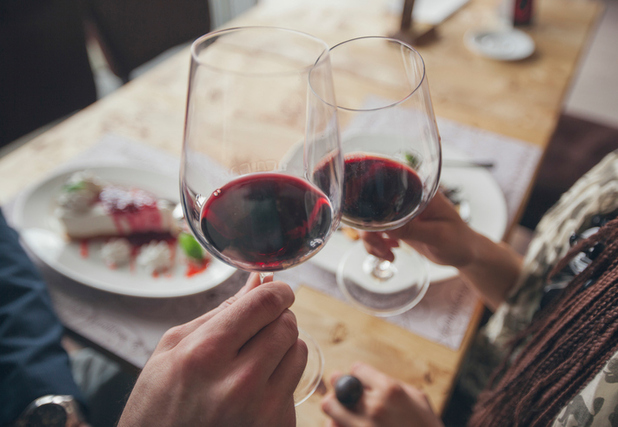 Sarah Daffy met up with 37-year-old James (whose name has been changed) for her first ever Tinder date.
Over the two hours she was with him, Sarah had two glasses of wine and said they got on, chatting about everything from careers to childhood.
When the time came to settle the bill, she insisted she pay for her drinks. But kind and generous James refused, picking up the bill for both of them.
After a peck on the cheek, Sarah went home and later wrote that she'd had a lovely evening but there just wasn't any chemistry between them.
James continued to message her after the date, but after taking a while to reply and sending closed messages, she decided to explain to James exactly how she felt to avoid any further confusion.
So she messaged him saying: "Hello! That's sweet, thank you. The week has been good — how's yours? I have to be upfront with you James, I'm a super honest person. I loved your company on the weekend — so much. Great chats and laughs. I didn't feel the chemistry but I would enjoy catching up again as friends, you're a lovely guy. Hope you take this the right way and understand if friendship is not what you're after, chat soon."
A very honest but considerate response, no? While we may think so, James, apparently, didn't.
He responded thusly: "It's so weird... I've never ever heard that, in the past week, I've been told it twice. Yet, with due respect, both parties have been absolutely happy for me to pay... weird."
Hmm, alright James.
But ever-polite Sarah text back saying she'd be happy to take him out for lunch to repay him.
James then replied explaining he had enough friends already, before sending her his bank details and requesting $40 (around £20).
Naturally, she was horrified. Sarah wrote that she felt as if he treated time with her like a withdrawal at an ATM.
We're with you on this one Sarah, a true Tinder nightmare.
For exclusive competitions and amazing prizes visit Reveal's Facebook page NOW!