I have been so excited about this blog. So excited. Because it's The One About Cake.
I have a real sweet tooth and, after nearly two and a half years with me, so does Mr T. He swears that before meeting me, he'd never have dessert, he'd certainly never gone for coffee and cake and he'd never even heard of afternoon tea.
As well as pitying him immensely for the years he's missed out, I can't really understand this. All my friends love cake. Adore it. We squeeze in as many bits of it as possible. We get it when we're sad, happy, commiserating, celebrating. You get the idea.
So I couldn't wait to start looking at wedding cakes. And tasting them.
As always, we went online (how did people plan weddings before the internet?!) and found someone from the Isle of Man whose cakes looked incredible, a wonderful lady called Allison, who agreed to meet us the weekend of the wedding fair.
I actually thought this would be one of the simplest tasks of the wedding planning – find a pretty cake, have a slice to make sure it tastes nice, have another one to make sure, then arrange for it to be delivered. But, as soon as we sat down with Allison, I realised there was far more to it than I'd realised.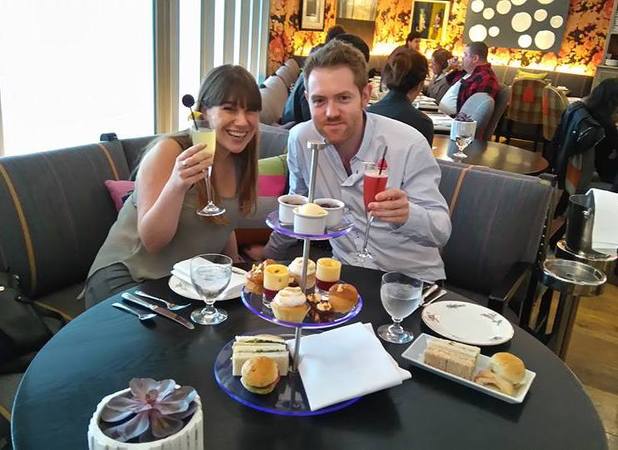 "When you're starting to look for someone to make your cake, get some recommendations from your caterer and photographer – they're in a good position to see a lot of cakes," Allison, from the
Manx Cake Maker,
advises.
"Then, set a budget. A three-tier cake to serve 120 people can be anything from £300 to £1000 plus. It all depends on how much time it will take to create the design. Ask to see pictures of cheaper and more expensive cakes so you can see how details affect the price.
"Don't be afraid to ask for something really unusual - a show-stopper cake may not be as much as you think. Cake-makers like to experiment and show off their skills, so they may not charge as much as they should because they know it will look great in their portfolio.
"Memorable designs are not always expensive. Naked cakes with their fillings oozing out and lots of bright summer fruits make spectacular centrepieces and are a lot cheaper than iced versions.
"I'd also recommend you keep the flavours simple. You want your guests to instantly recognise the flavour and love it.
"It can be hard to estimate how much cake you will need but don't worry too much. If you know your design will give too much cake, think about replacing one or two tiers with dummy layers made of polystyrene. They're decorated just like the real cake and nobody will be able to tell the difference.
"Kitchen-cakes – which are kept in the background and never displayed - are a great idea if you need extra slices, have guests who insist on fruitcake, have allergies or are on a special diet. Big or small, this secret plainly-iced cake is just cut up in the kitchen and served. It's usually cheaper than adding an extra tier to the display cake.
"And if some people miss out, blame an imaginary guest for being greedy!"
As we pored over magazines and websites, we came across some beautiful designs – some classically iced elegant ones, others with more elaborate patterns and more fun, personal ones. The choice was mouth-wateringly endless.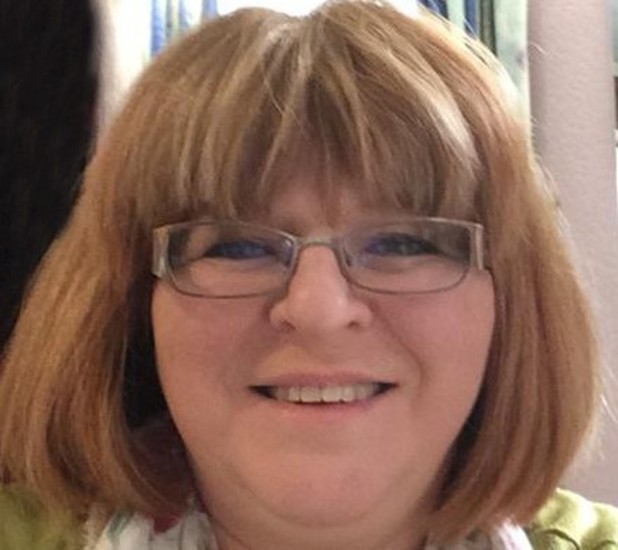 But the cake that really caught our eye was the one
without
a design. A naked cake. I'd never even heard of a naked cake before I got engaged (every day is a school day!), but they are gorgeous. I love the natural, less-formal air they give, while Mr T thinks they look like the perfect thing to dig straight into.
Which is exactly what we want our guests to do, so we've pinched an idea from Caroline, one of my bridesmaids. She got married three years ago and had a beautiful wedding, full of personal touches and original ideas. One of my favourites was that she served her cake as dessert. Not only did it save money but it also meant everyone got to properly appreciate the cake, rather than drunkenly tuck into it later on.
We obviously had to check with the venue – whose chefs are catering it for us – but they are so wonderfully flexible, they agreed to it without a second's hesitation.
Then finally, we got to the fun bit. We had to decide what flavour to go for – lemon, chocolate or Victoria sponge – and Allison very kindly supplied us with a huge slice each to sample. In the many years of my relationship with cake, I've never eaten so much as we did that day. I will look back on it fondly for years to come.
Thankfully, one stood out (I'm not going to say which, just to keep a few surprises for any guests who may be reading) and so we've ordered a three-tier cake, plus an extra kitchen cake (which I'm sure, knowing my friends, we'll need).
Bring out the spreadsheet, I have some more highlighting to do!
If you have any tips or questions, get in touch with me at @Sarahw0684
More from the Clueless-Bride-To-Be:
14. Picking your perfect ring
13: The photographer
12. The invites
11. The wedding fair!
10. My (first) big mistake
9. How to pick a wedding dress to suit your shape
8. Reader, I got a brace!
7. Choosing the all-important venue
6. The dreaded guest list
5. Breaking down the budget
4. Picking my bridesmaids
3. Everything you need to plan or buy
2. Getting by with a little help from my friends
1. The proposal!