Two adorable baby rabbits have survived being shot out of a lorry's exhaust pipe on the Isle of Sheppey, Kent.
When the driver, who hadn't used his vehicle for more than a week, tried to start his engine up again, he struggled to get it running.
It was only after several attempts that a loud bang suddenly exploded from the exhaust.
When the driver got out to investigate, he couldn't believe it when he saw two blackened rabbits lying on the road after being shot of his exhaust!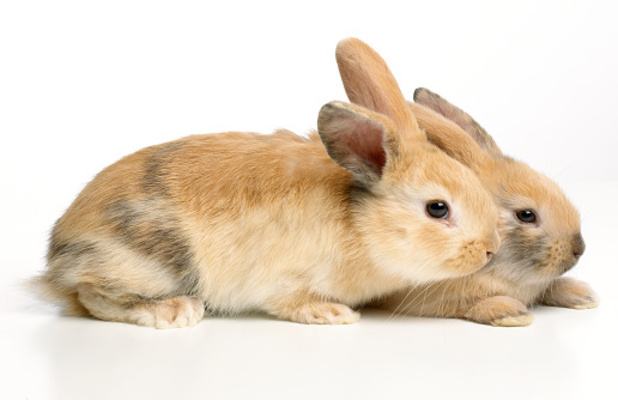 Fortunately, the two baby bunnies survived and they've now been taken into the care of Swale Wildlife Rescue, a local animal charity.
Owner Ingrid Cole has named them Smokey and Bandit, after the 1977 movie starring Burt Reynolds, and says they're doing well after such a lucky escape.
She said: "The driver hadn't used the lorry for about a week and it wasn't firing properly so he gave it a bit of oomph and two tiny rabbits shot out of the exhaust.
"None of us can get our head around how that happened. There was nest material in there so an adult rabbit had gone in and given birth in there.
She added: "They were the size of a thumb and are known for dying if they're very young but they have their eyes open now and are hopping around."
For exclusive competitions and amazing prizes visit Reveal's Facebook page NOW!