Every so often, a product makes its way onto our shelves that is so bizarre, we're left questioning whether it's a stroke of genius or a total abomination.
KFC's edible nail varnish is just that. Available in two colours - orange and nude - the varnish will be painted on as any other and left to dry.
But when it dries, oh are you in for a treat! You'll be able to lick your nails and they'll taste either "original" or "hot and spicy".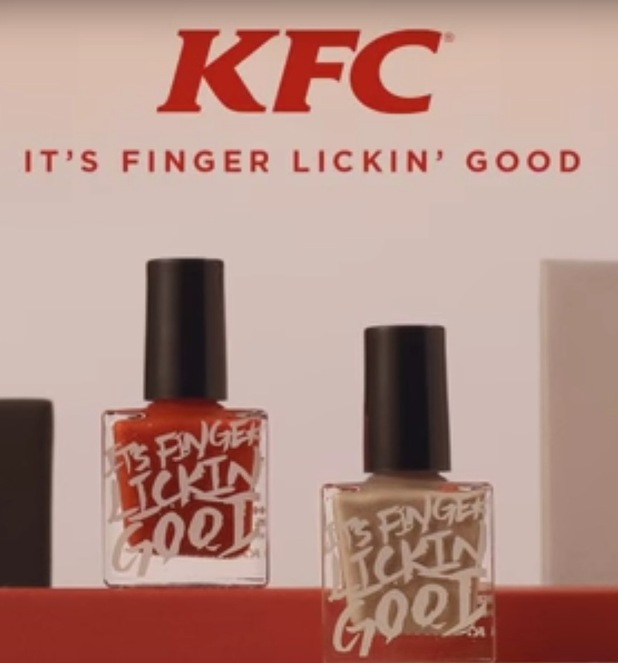 Apparently, the product is sourced from natural ingredients.
While only available in Hong Kong at the moment, these bizarre items could be making their way to UK shores soon.
Fans have been asked to try the varnish and vote for their favourite flavour and the most popular will then be made.
We're not sure whether we're hungry or sickened.
For exclusive competitions and amazing prizes visit Reveal's Facebook page NOW!