These days, it's just so easy to "defriend" someone.
Whether your former pal has done something to hurt you, or is just getting on your nerves, all you have to do is simply ignore them.
Admittedly, it can be tricky with constant reminders of their existence on social media including What's App and iMessage, but this phenomenon known as "ghosting" is on the rise.
New research, endorsed by Dr. Christian Jessen, and conducted by
Sure Antibacterial Odour Protection
, has revealed 87 per cent of the nation admit to erasing someone from their life by ignoring calls, texts and emails.
An overwhelming 92 per cent of those aged 26-30 have been ghosted, as have 90 per cent of 21 to 25-year-olds, 82 per cent of 31 to 35-year-olds and 78 per cent of 18 to 21-year-olds.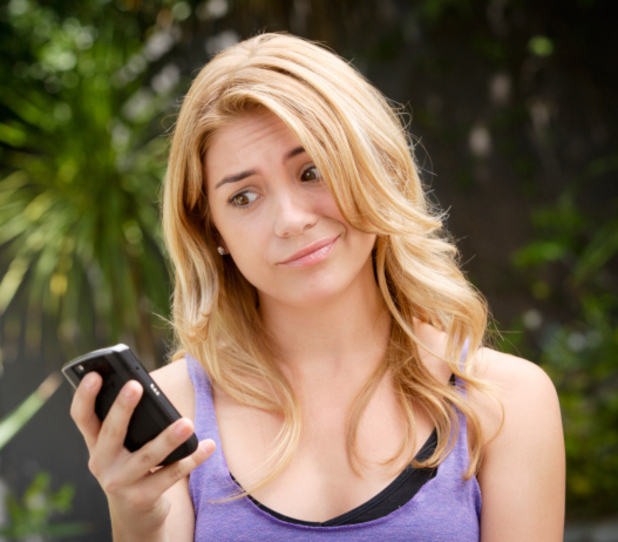 Almost as many 21 to 25-year-olds admitted to researchers that they have ghosted someone else, followed by 84 per cent of 26 to 30-year-olds, 74 per cent of 18 to 21-year-olds and 72 per cent of 31 to 35-year-olds.
There are many reasons why people "ghost" their friends or partners, with 48 per cent citing their negative attitudes as a reason to give them the boot. Being flaky and cancelling plans is another pet peeve, and 24 per cent of ghosters said they ditched someone because they had bad body odour.
Taking too many selfies and being obsessed with their phone was always high up on the list of friendship bug bears.
Also, the classic pal who gets into a new relationship and then never hangs out, was sacked off by a majority of those who admitted to ghosting.
A worrying eight per cent defriended someone because they thought they had bad fashion sense. How callous!
Behaviour expert Judi James said young people used to defriending on social media are increasingly taking the easy option of a total communication blackout to avoid awkward break-ups.
She explained: "Friends used to be picked via proximity and we were largely uncritical in terms of behaviour or habits.
"Thanks to social media, the tech generation feels far more confident about being picky when it comes to who they associate with.
"And as they often hide behind phone screens, they can often struggle to express emotions face to face and call out the bad habits of those close to them."
Whether you think the act of ghosting is legit or out of order, you've got to admit it comes in handy when you can't be bothered with confrontation.
Ahh technology, you are a cruel mistress!
For exclusive competitions and amazing prizes visit Reveal's Facebook page NOW!