After Grace Russell suffered a stroke in her teens, doctors said she'd need 24/7 care for the rest of her life. But she proved everyone wrong
'Looking at me now as I'm finishing my degree and living in my own apartment, it's incredible to think how differently my life almost turned out.
Six years ago, after suffering a stroke at 17, I couldn't talk or swallow and was left in a wheelchair. My future looked pretty bleak.
When doctors told me I'd always need 24/7 care, I never imagined I'd become the independent woman I am today.
It was June 2010, and I was gearing up for my school AS levels. I'd been feeling sick and getting headaches, but put it down to pre-exam stress.
One afternoon, I got in my car to head for the gym. As soon as I set off, I lost all feeling in my right side.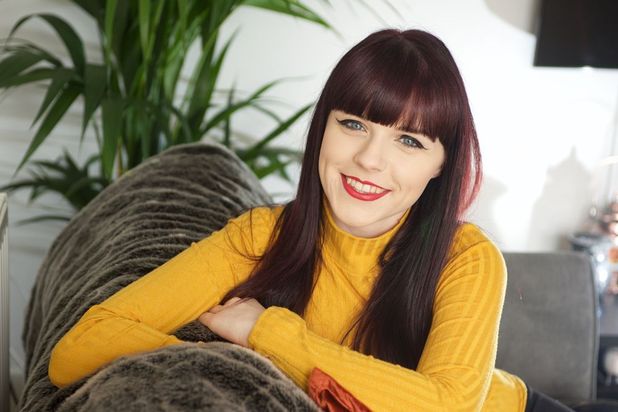 Afraid and confused, I stopped the car. I felt really unwell. Glancing in my sun visor mirror, I saw that the entire right side of my face had drooped.
Frantically, I rang my Mum, who said she'd pick me up. My head was pounding and panic set in. A few minutes later I tried to ring Mum again but had completely forgotten how to make a call.
I remember Mum and Dad arriving – then it's a blur. They took me to A&E. By now, I was unable to move or talk.
Medics said I'd had a stroke and gave me an emergency MRI. I started vomiting blood and was rushed to Queen's Hospital in Nottingham, where I slipped into a coma.
My terrified parents were told I needed a third of my skull removed to relieve the pressure on my brain. The bleeding would kill me if they didn't operate.
I was in a coma for 10 days after that. My parents were warned that even if I did wake up, I wouldn't be able to swallow without help.
After the third failed attempt to wake me, doctors inserted a tube into my vocal chords, to help me breathe and remove the fluid from my lungs. Finally, I came-to. I was confused and had no idea
what had happened. Worse, the tube meant I couldn't talk.
I couldn't move my right arm, so was unable to write. I also couldn't walk or read. My mind was functioning normally, but it was as if I was trapped in my own body.
Even after the tube was removed, I still couldn't speak.
I knew what I wanted to say but my words got mixed up.
"Grace will never lead an independent life," doctors told my parents. "It's unlikely she'll walk again and she'll need around- the-clock care.'
We were all heartbroken by the news. But I was determined to prove them wrong.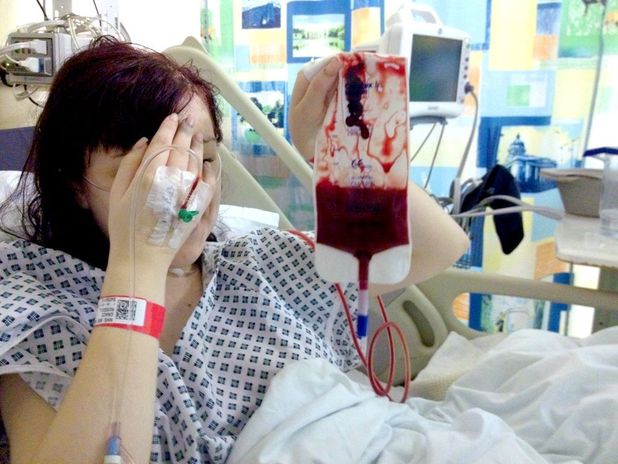 It's very rare for someone my age to suffer a stroke. Doctors said it was because of the contraceptive pill, which heightens your risk. Unknown to me, I had a blood condition that, combined with the pill, caused the stroke.
If I'd have known, I never would have taken it.
In hospital, I had to learn simple things like colours again. I was so weak, I couldn't even stand unaided.
Three weeks later, I started five weeks of gruelling physio and speech therapy.
Doctors predicted I'd be home by Christmas, but I was turning 18 that October and I refused to spend it in hospital.
Resolute, I did extra physio, desperate to be able to move my right arm and hand again. Gradually, I go to the feeling back in my fingers.
Before being discharged, I had to walk two corridors from my ward to the physio room. I was worried that I'd never make it but, amazingly, by the end of July, I did.
In early August, I was finally allowed home. Unable to sit doing nothing, I went back to school for two lessons a week.
I desperately wanted to forget what had happened and get my old life back.
As I still didn't have full use of my right hand, I taught myself to write with my left and took my exams in 2011.
When my friends started applying for university courses, I did, too. Despite my grades having suffered, I got into a business and human resources management course at the University of Derby.
The operation on my skull had left me with a huge dip in my head so, in December 2012, I had surgery to fit a titanium plate.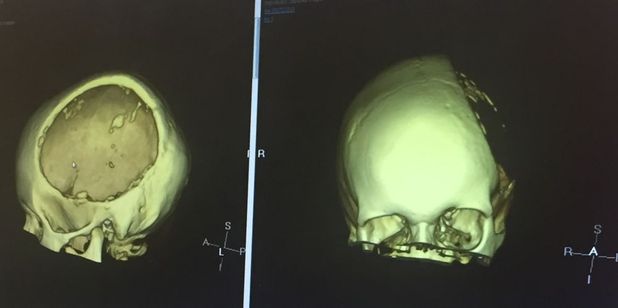 I was slowly getting back on track, but still suffered side effects from the stroke.
Parts of my right arm and hand are still numb, and my immune system is so weak I'm often poorly. I can't walk very far, either.
My mission is to raise awareness about the risks of taking the pill. At first, I didn't want to talk about my stroke. I'd cover my scar out of shame. Now, I refuse to hide away.
I'm 23, about to graduate, have a job lined up and I'm living with my boyfriend Michael, 29. He's seen me at my worst and supported me through everything.
To celebrate my recovery, we're planning a trip to Australia together this year.
I'm desperate to make the most of my life. After all, I know how incredibly lucky I am to be here.
Elaine Roberts, director of Life After Stroke Services at the Stroke Association, said, "The risk of stroke caused by the contraceptive pill is low, but it's higher if you have other risk factors, such as high blood pressure. Anyone with concerns about their stroke risk should see their GP."
By Paisley Gilmour
This month is Make May Purple – the Stroke Association's annual awareness month.To find out more and help raise essential funds, visit stroke.org.uk/makemaypurple