When Amy Wilson's boyfriend threatened to kill her, she barricaded herself in the bathroom fearing for her life. But she was rescued after sharing a snap with her friends on Facebook
Most teenagers get glammed up before posing for selfies.
But for Amy Wilson, it was a shocking photo capturing her in the midst of a terrifying ordeal that became the most important one she ever took.
When Amy, 18, first met Joshua Knight in May 2015, she was won over by his chatty and funny personality.
"I was at a film convention when I got talking to Josh. He was really friendly, sweet and a nice guy. He was dressed in a Walking Dead zombie costume, and we instantly hit it off.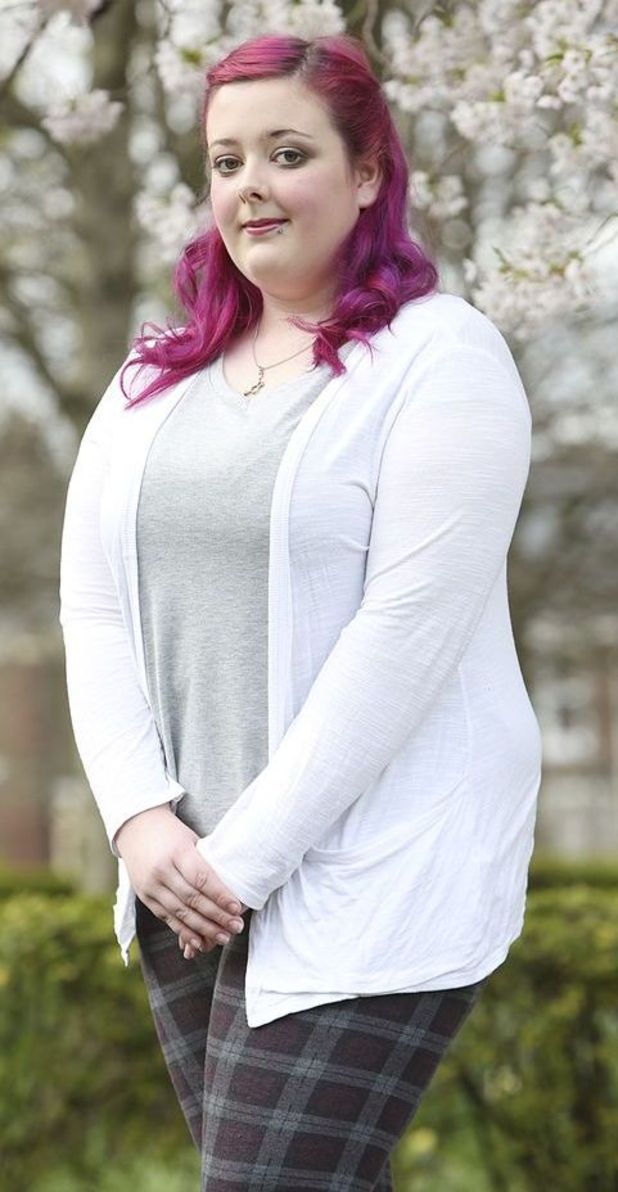 "We started seeing each other a lot after that and would go on walks and play Xbox together," says Amy, who works with children with special needs.
"He seemed so different from the other guys I dated, very sweet and attentive, and he loved surprising me with gifts."
In August 2015, five months into their relationship, Josh invited her to his parents' house in Sunderland for the evening as they'd gone out.
The happy couple settled down to watch a film, but halfway through, 19-year-old Josh sprang up off the sofa and started pacing.
"He started muttering, 'I don't want to hurt you, but I'm going to hurt you,'" Amy recalls.
"It was so out of the blue, I didn't know what was going on. Josh went upstairs to calm down and after a while, I followed him up to check on him.
"That's when I saw him standing at the top of the stairs, in the dark. He was holding what looked like a gun.
"Then he started shouting at me, telling me to get into the bathroom."
Frightened, she ran in and shut the door behind her, dragging some shelves in front of the door to barricade herself in.
"I had no idea where his behaviour had come from. It was extremely out of character. I was so terrified, I was sick all over the bathroom floor, I thought he was going to kill me," she says.
"He was banging on the door and threatening to hurt me if I came out, it was so scary. I even thought about trying to scramble out of the window, but it was too high."
Afraid to call the police in case Josh heard and tried to smash his way into the bathroom, Amy sent messages to her three close friends in a Facebook chat group.
"I begged them to call the police," she says. "I was crying and my fingers were shaking so much I couldn't type. My messages weren't making any sense."
Her pals initially thought she was joking and ignored her pleas, but, so desperate to prove she was serious, Amy shared a selfie showing her tear-stained face and panic-filled eyes. Horrified by what they saw, her friends immediately rang the police. As Amy didn't know the address, she shared her location through Facebook and police used GPS to track her.
"He switched between tearfully telling me he loved me and threatening to break the door down. The half-an-hour wait for the police to turn up was agonising and felt like a lifetime."
By the time they arrived, Josh had gone downstairs and Amy didn't see him again.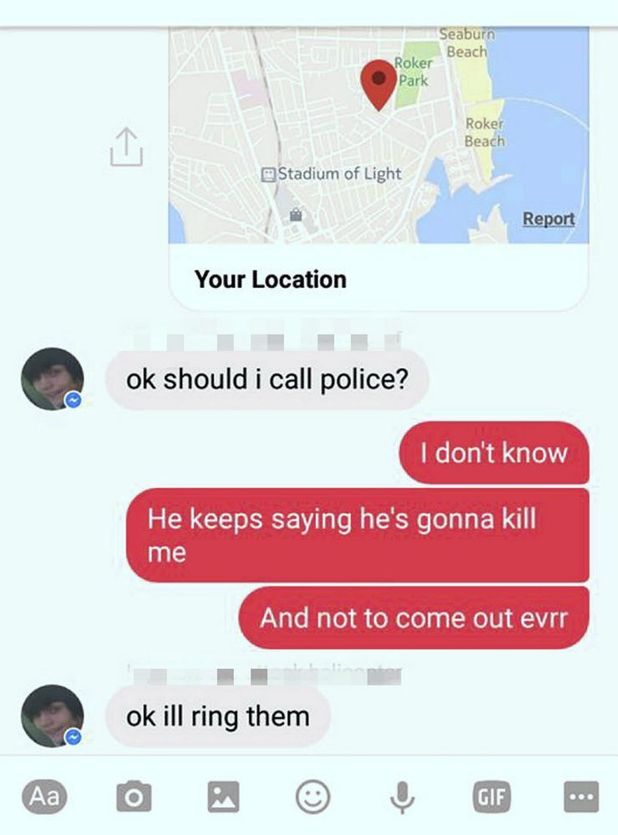 Police found a chilling collection of weapons outside the bathroom door including the gun – which turned out to be a BB gun – two hammers, a kitchen knife and a baseball bat.
"When I spotted the hammer, I was absolutely horrified," Amy says. "He'd said that the hammer was out so he could put up a painting. I had no idea it would end up how it did."
In February this year, Joshua Knight was convicted at Newcastle Crown Court of having a BB gun with the intention of causing fear of violence. He was given a 16-month suspended prison sentence.
Amy, who suffered anxiety and depression as a result of the incident, now has a restraining order for life against Josh.
"I was so glad when he pleaded guilty because I couldn't face him in court. I'm on sleeping pills because I'm afraid to sleep. My parents couldn't believe what I'd been through and said they'd never liked Josh and he had 'crazy eyes'.
"Fortunately, months after the ordeal, Amy is moving on. She is now in a new relationship with her close friend Jack, who rang 999 that evening to save her.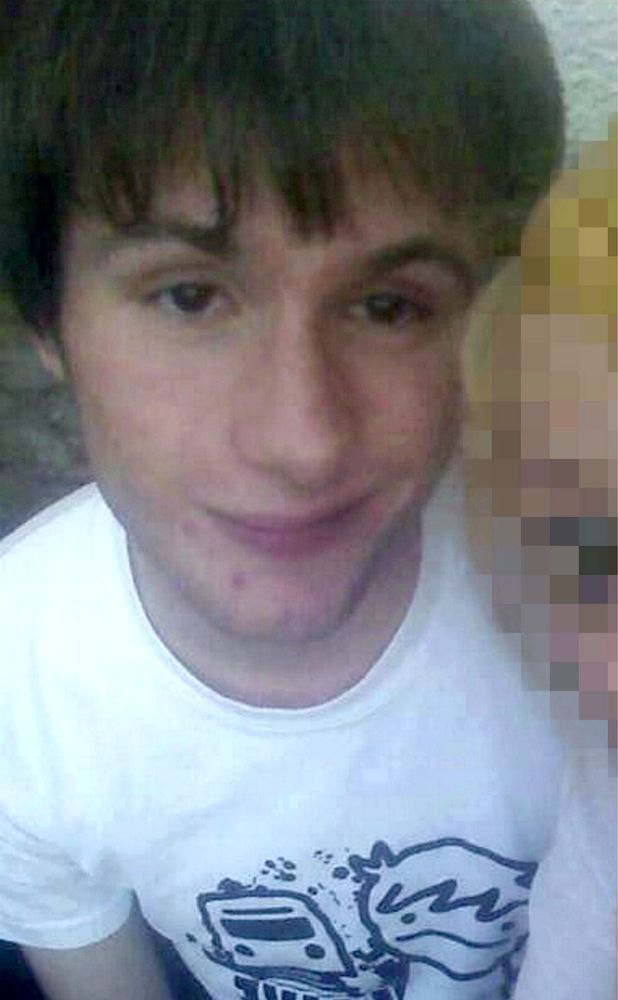 "Jack has helped me so much. Whenever I felt low, he was there.
"We even burned my presents from Josh – one of which was a birthday card that said, 'We all need a bit of crazy in our lives.'
"At the time I thought it was quite soppy and a romantic gesture. But afterwards I couldn't bear to look at it."
Since her ordeal, Amy has attended domestic violence groups, which she says have helped her cope.
"I'm feeling more positive now," she adds. "In court they said Josh's behaviour could be linked to autism. So now I just really hope he gets the help he needs.
"I never thought a selfie would save my life!"
By Ekin KarasinFor exclusive competitions and amazing prizes visit Reveal's Facebook page NOW!