These are the supersized pets that will be taking part in this year's PDSA Pet Fit Club.
The 13 pets – who together weigh a staggering 46st 8lb - have been selected to compete.
Curvy Cilla from Liverpool, who weighs nearly 8st 8lbs, and her 7st 13lb companion Shyla, were used to being given treats including crumpets, pasta, and biscuits by their owner. Together they need to lose nearly 4st.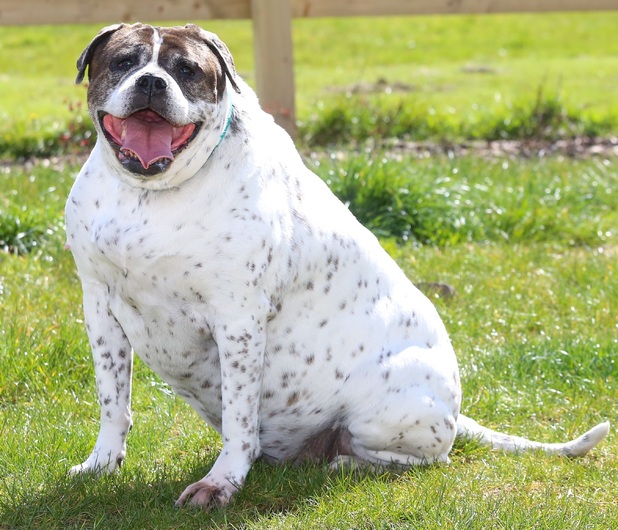 Around 120 per cent overweight, Lucy is the heaviest cat in the competition and weighs 1st 5lb. Lucy's owner thought she was pregnant so started feeding her double portions.
Supersized kitty, Puff, from Sheffield now tips the scales at 1st 3lb making her around 50 per cent overweight. With the help of her owner she has already lost 5lb since being rehomed last year.
Also joining the competition is seven-year-old Chihuahua Tyty, whose weight-gain has been caused by his thieving ways. He may be smaller than most dogs but bullies others out of food, and now he weighs an entire stone.
They may look like cuddly bundles of joy, but overweight animals are actually a very serious problem.
PDSA estimate around one-third of UK dogs and a quarter of cats are now overweight or obese. The PDSA Animal Wellbeing (PAW) Report also revealed that vet professionals are predicting the problem will continue to grow – with four-in-five believing that there will be more overweight pets than healthy weight pets by 2019.
Millions of pets are fed scraps or leftovers as their main meals. Owners "treating" their pets by giving them fatty, sugary and, in some cases dangerous, foods is contributing to their worrying weight gain. Many owners give their furry loved ones unhealthy and sometimes poisonous snacks including cake, chocolate, biscuits, crisps, chips, and even takeaways.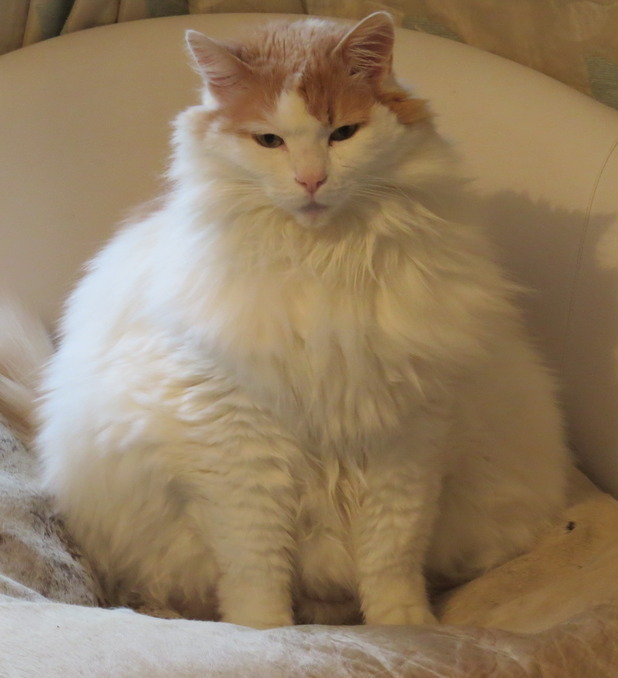 Nicola Martin, from PDSA, said: "Pet obesity is a serious issue affecting millions of UK pets. Like humans, pets carrying excess weight risk developing serious health conditions such as diabetes, arthritis and heart disease. It can even shorten their lives.
"Too many pets are being fed unsuitable diets and not receiving enough exercise. So it's vital we educate owners on how to keep their pets fit and healthy before the problem gets even worse. If owners are unsure what to feed their pets, or are concerned about their weight, they should always seek advice from their vet."
The competition has been running since 2005 and has already helped 74 dogs, 32 cats and 6 rabbits lose a total 63 stone 11lb - equivalent to over 400 bags of sugar, 6,500 tins of tuna, 7,000 sausages, or four heavyweight boxers.
For more information about this year's pet finalists and to follow their progress visit
www.petfitclub.org.uk
For exclusive competitions and amazing prizes visit Reveal's Facebook page NOW!