The last original PG Tips chimp Choppers has died aged 48 at Twycross Zoo.
Choppers, who was known for her performances as Ada in the iconic PG Tips commercials, was put down by staff after she began to display signs of heart and liver failure.
Her death comes two years after she lost her partner, fellow PG Tips star, Louis, in 2014.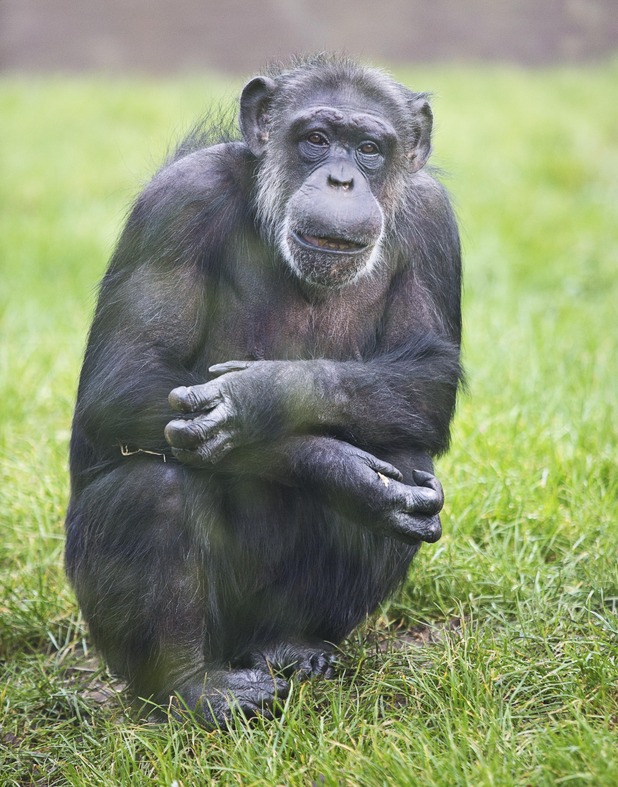 Twycross Zoo
said in a statement on their Facebook page: "Twycross Zoo is saddened to announce the death on Wednesday 20th April of one of its elderly female chimpanzees, Choppers. This well-known and much-loved chimp is believed to be one of the last surviving stars from the PG Tips adverts, which ran from the 1960s to the 1980s.
"Choppers recently became ill, showing signs of heart and liver failure, and despite the best efforts of the zoo's veterinary team her health declined and the difficult decision to put her to sleep was made on Wednesday. Choppers was a much-loved member of Twycross Zoo's chimpanzee group and she will be sadly missed by all staff at the zoo, as well as her numerous fans."
The chimpanzee was brought to Twycross Zoo to be cared for after a British couple rescued her from poachers in Liberia.
She spent her later years in a large, natural chimp group in the company of her fellow chimps. The zoo says she was "known for her gentle nature and loved grooming other chimps and interacting with her keepers, whom she was always excited to see".
Choppers' final TV performance was in January last year, when she featured in a Channel 5 documentary looking back on the tea chimps and how they became so popular with TV audiences.
The PG Tips adverts ran for 45 years until 2002 when they where axed following a campaign by human rights activists.
Try Reveal's digital edition on iPhone & iPad. Subscribe now & never miss an issue!