Zoe Turner has always loved getting dressed up. Whenever she goes out with friends, she likes to wear tight-fitting dresses and will spend ages perfecting her hair and make-up.
But when, just over a year ago, Zoe slipped her svelte size 8 figure into her new red bodycon dress, ready for a party, she couldn't have imagined how her choice of outfit that night would change her life. For just a few hours later, Zoe, now 23, was involved in a horrific accident – and it is thanks to the tight material from the £34.99 dress that she is standing here today.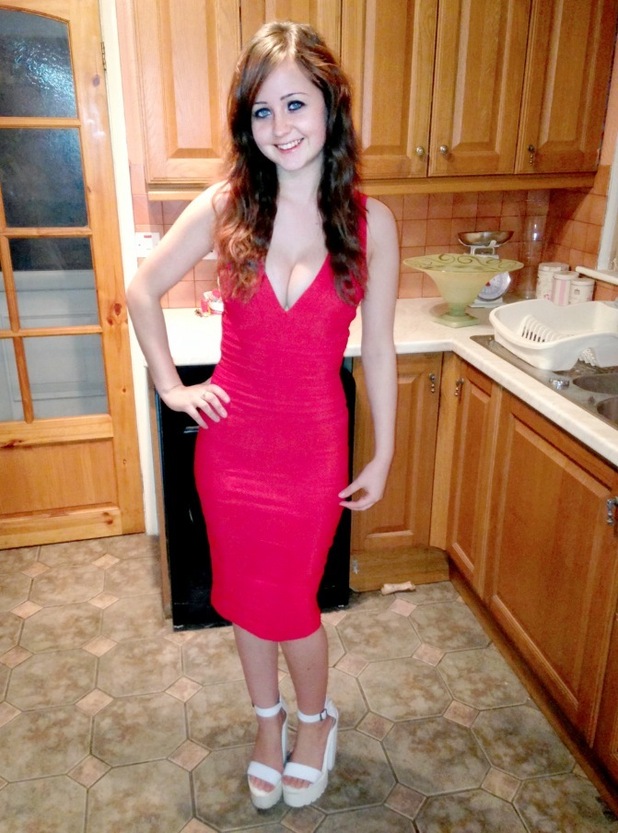 During the early hours of December 14 2014, Zoe and her four friends took a taxi home to Wakefield, after a night out in Leeds. Zoe was chatting to the driver, when moments later their cab collided with a cement mixer truck.
"I didn't see what happened. The next thing I knew I was thrown forward and then violently snapped back by my seatbelt," Zoe says.
"Almost immediately, I felt a searing pain in my chest. I was in agony and felt dazed and confused as I tried to work out what had happened. The driver had hit the window and there was blood everywhere. I began to panic."
An onlooker rushed over and helped calm Zoe until emergency services arrived and fought to get her, her friends and the driver out of the taxi.
"I was in shock as we were all rushed to Leeds Hospital. I could taste blood in my mouth and was worried about how bad my injuries were," Zoe explains.
"At the hospital, my dress was removed so I could have a CT scan, but as soon as they cut the material off me, all the monitors started bleeping and my blood pressure began to drop."
Doctors quickly put a brace around Zoe and explained just how lucky she had been – Zoe's dress had acted like a tight brace around her body, stopping her bones piercing through her vital organs.
"I had suffered multiple injuries including a fractured pelvis, fractured vertebra and broken sternum," Zoe says. "But I could have suffered fatal internal injuries if I hadn't been wearing such a tight dress. I couldn't believe it."
Zoe's parents and her boyfriend of four years, Jordan, 23, soon arrived at the hospital and she was told that her friends and the driver had also suffered injuries, but they were going to be OK.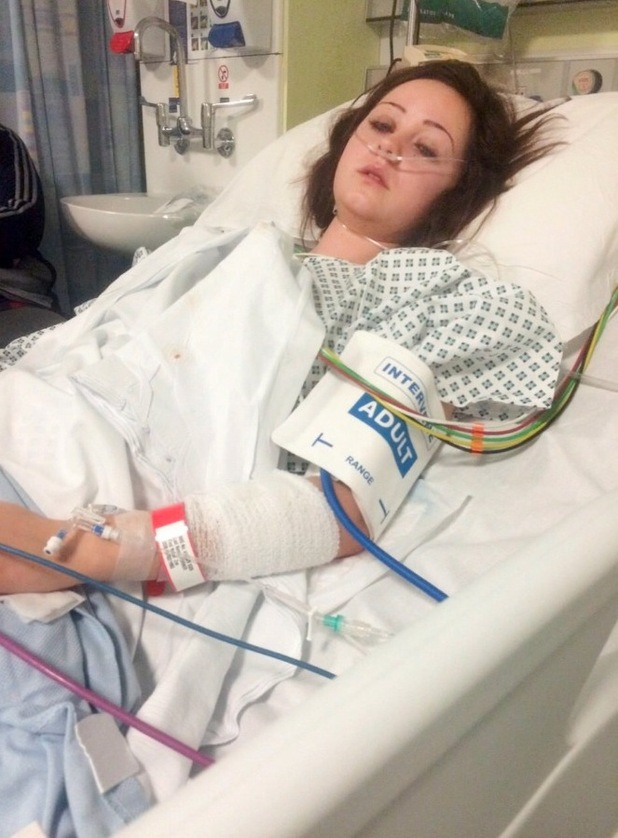 After four days in hospital, Zoe was allowed to go home, and that's when the reality of what she'd been through truly hit her.
"The experience was the most terrifying thing that has ever happened to me," Zoe explains. "On my way home from hospital, I suffered a panic attack in my mum"s car. I kept remembering what had happened. I couldn't sleep and couldn't get in a car or taxi for months afterwards."
Zoe went on to have physiotherapy, and after two months her physical injuries had healed. But the mental scars from that night were more difficult to overcome.
"I suffered flashbacks and needed therapy to help me get over it," she says. "I was adamant I'd never get in a car again. But slowly the therapy started to work, and when I could finally sleep at night I began to re-evaluate my life.
"I'd always been interested in psychology but having been through such a trauma, I realised I could use my experiences to do something good with my life."
In February 2015, Zoe felt brave enough to get behind the wheel again and, a month later, she got a job in the children's department of Leeds Hospital, as a receptionist.
"I wanted to give something back and be a part of the hospital that had saved my life," she explains. "I also started volunteering as a health care assistant for an evening a week."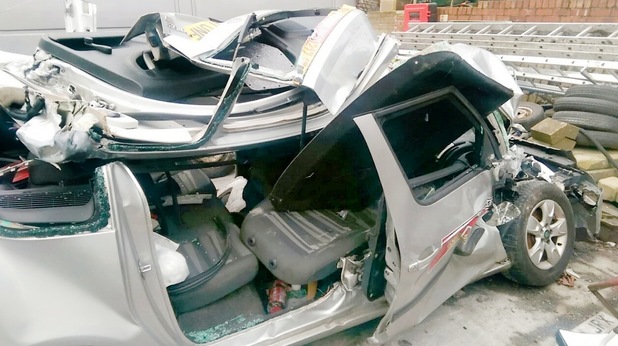 And knowing how important therapy had been to her own recovery, Zoe started a course in counselling and will start studying at Leeds University in September.
"Before the accident, I had no idea what I wanted to do with my life, but now I have found something I am passionate about. Having been through so much myself, I wanted to counsel other people through their own traumas," she says.
It has been over a year since the accident, and Zoe's outlook on life has changed completely. "It has made me realise how precious life is. I still enjoy a night out and love wearing tight dresses. Though I can"t wear the red dress any more, I have kept it in a keepsake box.
"If someone had told me a dress would have not only saved my life, but had such a huge impact on it, I'd have laughed. But as terrifying as it was, the accident gave me 
a wake-up call and a reason to feel excited about my future."
Daniel Harding & Gemma Wilcock
For exclusive competitions and amazing prizes visit Reveal's Facebook page NOW!