These amazing cats look like something from a fantasy film, it's almost hard to believe they're real.
Their mum Keira gave birth to the triplets last weekend. Caracals are medium-sized wild cats and are named after the Turkish word "-karakulak", meaning "black ear".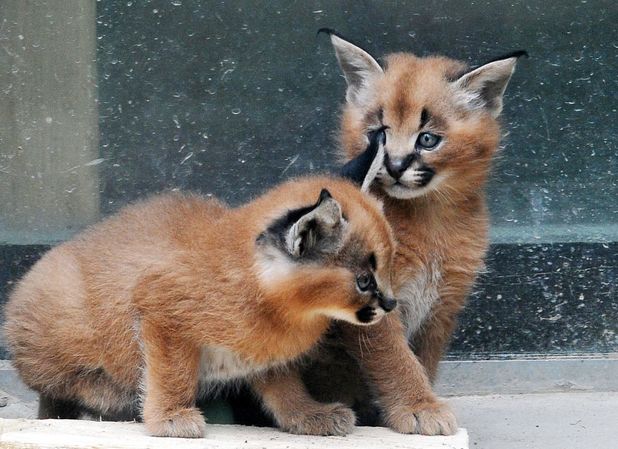 Born at Dvur Kralove Zoo in Czech Republic, the babies' unusual ears will grow to more than 4cm long when they reach maturity.
They're often referred to as "desert lynxes" and they come from sub-Saharan Africa, with their natural environment being either woodland or savannah.
In ancient Egypt, paintings of caracals appear as do bronze figurines. It is thought they were religiously significant and their sculptures were believed to guard the tombs of pharaohs.
We think they are just as special now!
For exclusive competitions and amazing prizes visit Reveal's Facebook page NOW!