After 20 years of frantically shaving her face, Rose Geil decided to embrace the fuzz
Getting rid of body hair is a nuisance for many women, but for Rose Geil the desire to be hair-free took over her life.
Rose, from Oregon, USA, started growing facial hair at 13. It left her feeling self-conscious and embarrassed, and she resorted to shaving, plucking and painful laser removal.
Now, aged 39, she's ditched the razors and instead lets her beard grow freely.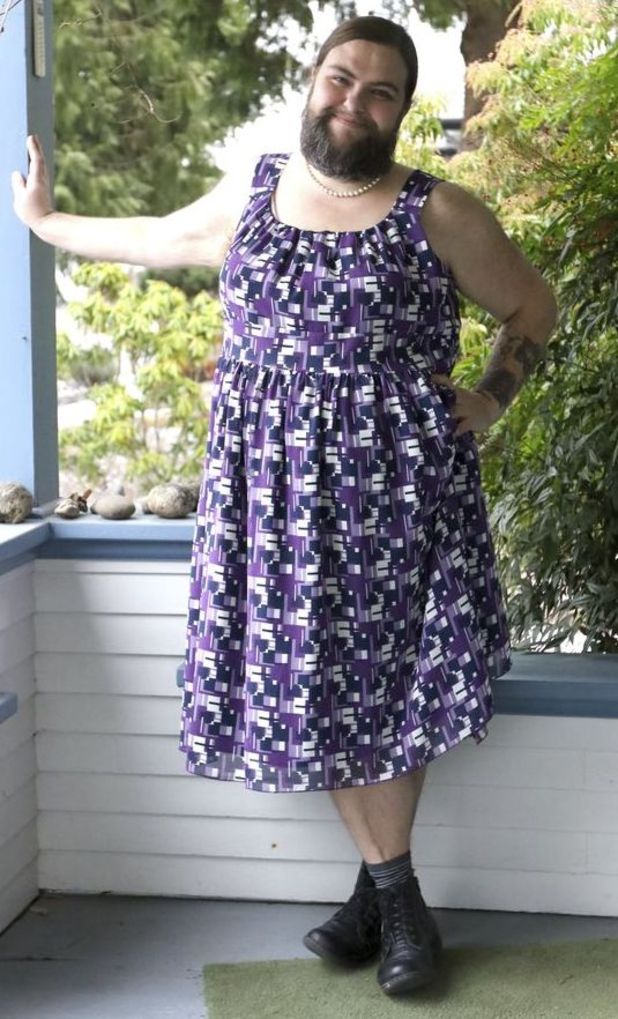 "I've never felt more feminine and sexy," says the animal carer. "I feel pretty with my beard, and I never felt that before. Growing it has made me more confident."
When Rose hit puberty, she noticed her sideburn hairs getting longer. At first the hairs were fuzzy and light, but soon thick, dark hairs sprouted on her chin, upper lip and cheeks.
"I was so young and ashamed I kept it a secret. Even at that age, I knew it wasn't considered normal and that I wouldn't be accepted by my peers."
So, at 13, Rose started shaving her face. "My friends didn't know, I hid it very well. But it was exhausting.
"I was 15 when my mum found out. She said I had to stop shaving because it would only get worse. But I was already in too deep."
A year later, Rose visited a gynaecologist to check her hormone levels, "I was given the contraceptive pill and blood pressure medication to curb the hair growth, but nothing changed," she says.
While it was suspected that she had polycystic ovary syndrome, which causes excess hair growth, tests showed her hormones were normal.
"I've never had an official diagnosis," she explains. "I think it's down to genetics. My birth father had a bushy beard and lots of dark hair."
Throughout her teens and 20s, Rose wore long sleeves and turtlenecks to hide the dark hair, which was now also growing on her chest and arms.
"I felt ashamed and wouldn't leave the house without shaving. I'd do anything to appear as normal as possible.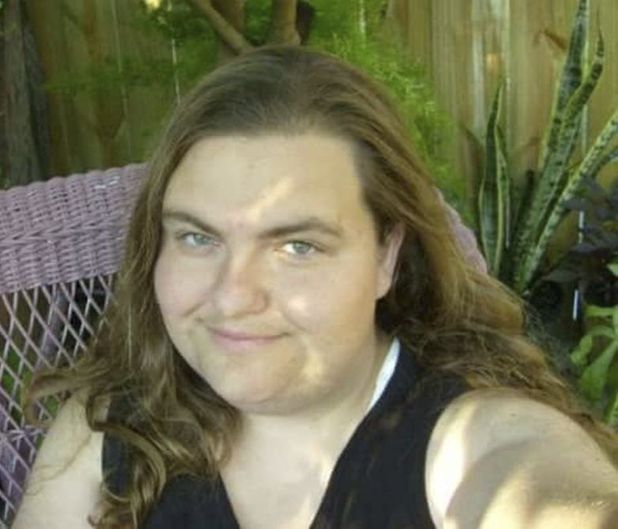 "Avoiding doing sports, shopping with my girlfriends and trips to the lake meant I missed out socially. But I was scared they'd find out."
Already teased for being a "tomboy", Rose felt she couldn't express her femininity – wearing only men's T-shirts and trousers.
"We're all exposed to advertisements and take cues from the women in our lives. All my cousins were beautiful, hairless and flawless. I looked up to them and knew the only thing I could do was remove my hair."
Although this didn't stop her having boyfriends, she found dating hard, "I remember going to prom and my date kept stroking my face. I was so horrified that he knew my secret I broke up with him and left that social circle, so I wouldn't be exposed."
At 24, she underwent laser hair removal. Costing £1,400, Rose had numerous painful sessions over two years. But the treatments didn't work.
Each day it took her 15 minutes to shave her face, chest and arms. But, the hair would grow back within hours.
The constant shaving left her with irritated, red and cut skin. And she was plagued by ingrown hairs.
"Revealing my body hair in any relationship was difficult. My husband at the time was very accepting, but since we divorced in 2002, I've been single."
Then, last year, Rose started an Instagram account that changed her life.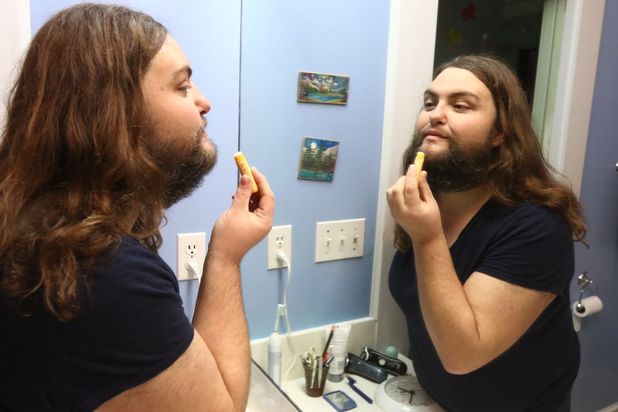 "I started posting photos of myself and then found the people I affectionately call 'beardos'," she says.
"Beardos are men who like hair on women. Interacting with them completely opened my eyes.
"I decided I didn't want to practise this ritual of self-hatred any more. My face was so inflamed, I couldn't stand to bring a razor to it. I wasn't sure if I could handle it emotionally."
In September, she stopped shaving.
"About five days in, I realised I could rock it. I started getting involved in the body positivity movement.
"I liked the way I looked, the way I felt and a month later, I loved every hair.
"It's funny – the longer my beard, the more feminine I feel. I'm myself and not trying to hide any more.
"Now, I'm wearing more feminine clothing and experimenting with make-up. I look in the mirror and say, 'I'm gorgeous, I'm special, I'm beautiful.'
"I don't have a constant negative internal monologue any more."
Rose admits not every day is easy, "I put myself out there, so get a few bad comments. For the most part, though, I get smiles and compliments.
"Of course people stare, it's unusual. So I let them look and always greet them with a smile to assure them I'm OK with it, so they can be, too.
"I've learned it's OK to do whatever makes you happy, even if other people don't understand right away.
"Once you accept yourself, they will, too."
By Paisley Gilmour and Rebecca LewisFor exclusive competitions and amazing prizes visit Reveal's Facebook page NOW!