If you think about it, a sex session is the perfect time and place for something potentially embarrassing to happen.
Not only are you naked, but you're contorting your body into bizarre positions that can often lead to… unusual noises.
Research conducted by
Medexpress.co.uk
found exactly what most of us Brits have gone red-faced over in the bedroom.
They asked more than 2,500 people if anything really embarrassing had happened to them during sex, and unsurprisingly, 75 per cent answered "yes".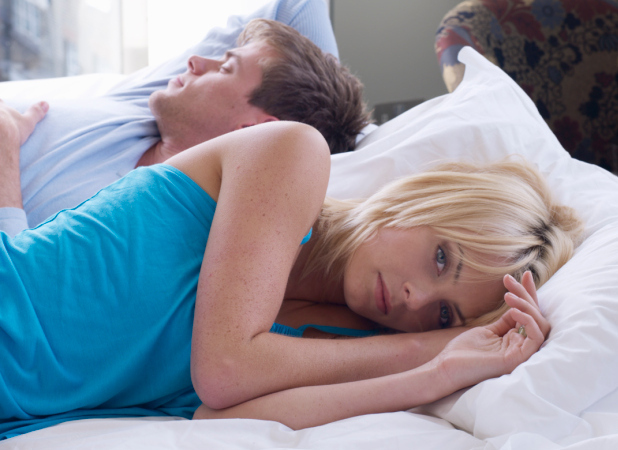 While 32 per cent of them said they were able to laugh the shameful moment off and carry on with their bonking, 38 per cent admitted they were so distraught they had to stop the encounter immediately.
So, what were the most common cringe moments among the female respondents?
Up there at number one was farting. And more than half of them admitted to letting one rip during sex. But we shouldn't feel ashamed of this. If you and your partner are in your birthday suits, entwined like pretzels, you're creating the perfect environment for a trumpfest. Any self-respecting human being would appreciate that, and not make another person feel bad about it.
A kinky five per cent said they were victims of sex toy malfunctions.
Men, on the other hand, said their most common awkward moment was falling asleep. Oh you really know how to make your partner feel special, don't you?
Second on the list was crying… Why are they crying? Are they OK? It's more worrying than embarrassing!
The failure of dirty talk was up there too, with 15 per cent of chaps saying they'd got the sexy chat totally wrong. To be honest, it can be a hard thing to grasp and one word out of place and you've killed the moment. We've all been there.
Most alarmingly though, 10 per cent said their intimate session was interrupted by… wait for it… "unfortunate defecation".
Now, we're not sure whether this means they crapped themselves during sex, or they had to stop halfway through to take themselves off to the lavatory. Either way, that's got to ruin the mood.
For exclusive competitions and amazing prizes visit Reveal's Facebook page NOW!