I am now the proud owner of two wedding dresses.
Yes, that's right. Two. Plural. I'm thinking of starting a collection. (Note, this is a joke I've repeated various times to try to lighten the mood with Mr T but he still just shakes his head whenever he sees the suitbag hanging in the guest bedroom).
Ooops.
So the last time we spoke, I'd booked to go to a sample sale. I'd been advised to go to various boutiques beforehand, to make sure I got the full bridal experience before pushing and shoving other brides-to-be out of the way to get the only decent size 10 dress.
So that was exactly what I did. I had an idea of the shape I liked, I knew I preferred ivory to white and that I wanted something to show off my back. I thought I was all prepared.
I'd asked two friends to come with me but neither could, so I was a little thrown at the idea of going alone (form an opinion on my own? Really?) but I shrugged off Mr T's offer to come into London with me for moral support. I was fine, I could do this.
Turns out, I couldn't.
When I got there, it was far more civilised than I'd imagined. Far from girls trying to stare one another out while cracking their knuckles aggressively, there was an orderly queue and everyone was talking quietly amongst themselves. I was quite disappointed.
When, at the dot of 11am, we were allowed in, everyone wandered through the doors calmly and started picking up one dress at a time from the four rails that had been laid out. Nothing like Monica's experience in
Friends
.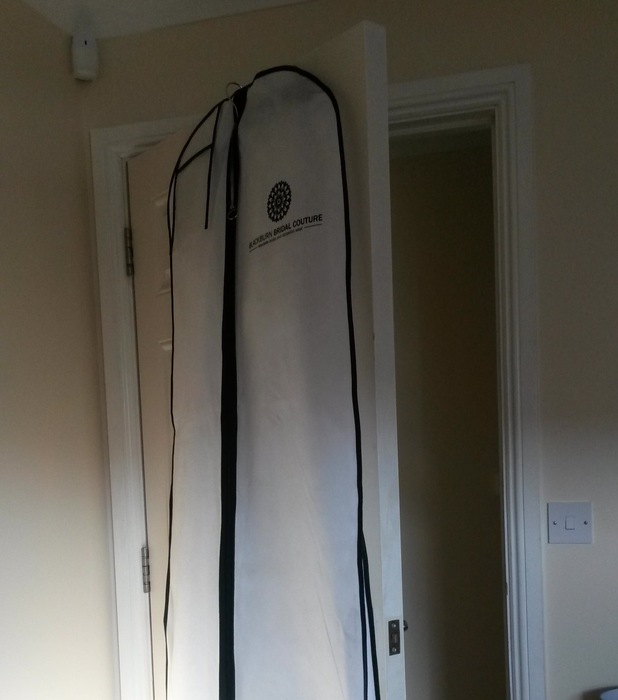 As I wandered in alone, I felt a bit lost and it clearly showed, as one of the organisers took pity on me and helped me choose three dresses. Far from the exclusive changing rooms at a bridal boutique, here, you went into a large adjoining room, grabbed a space next to one of the full-length mirrors that were spread around and stripped off for all to see.
But it was really good fun. The atmosphere was like a girl's slumber party. Everyone was admiring everyone else and a few girls even swapped dresses they'd decided against.
This was when the mistake happened.
I'm not sure if you've ever tried on a wedding dress before but they're all beautiful. Yes, some of them may suit you better than others, you might think some are too sparkly or not sparkly enough, they may have sleeves when you want to show off your arms, but generally, it's hard to say anything bad about any of them. They are gorgeous, gorgeous things.
So when I tried on a beautifully simple toulle dress with sheer sides and small sparkly flowers around the neckline (OK, that is a rubbish description, but I promise it was lovely, lovely, lovely) and realised it was £1,000 less than my dream dress, I decided to go for it.
Yes, it was floaty, rather than the fitted ones I'd preferred before and it was far simpler than anything else I'd tried on. But the thought of how much we'd save made me hand over my credit card far too easily.
And even as I was carrying it home on the train, I realised I'd spent hundreds of pounds on a dress I wasn't convinced by.
"Sample sales can be tricky, as you're forced to make a big decision there and then," says Sharon Bowen-Dryden, haute couture dress designer. "But there are ways to prepare.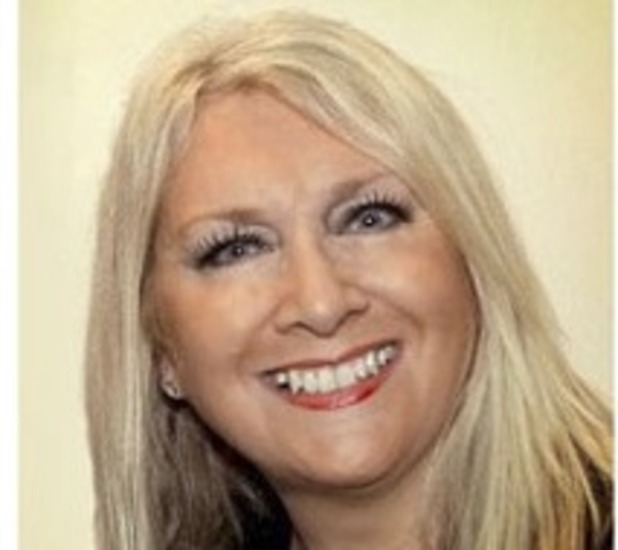 "First of all, do your research. Buy bridal magazines and go to boutiques to find the dress of your dreams. This can be your starting point. Then, look into other gowns with a similar fabric, feel and flow, or maybe ones by the same designer.
"And don't forget to try them on. You might be surprised and fall in love with a completely different style to the one you set out for.
"Then, before you organise going to a sample sale, price the dress itself in your local stockists, so you'd know exactly how much you'd be saving. You might be lucky and the stockist may have a sample of your dress on their sale rail.
"At the sample sale itself, get there as early as you can to ensure maximum choice and take a good, unbiased friend with you – but just one, as too many opinions can be counter-productive. And you'll know when you have found your dream dress – you won't want to take it off."
Don't get me wrong, there's nothing wrong with my sample-sale dress. It's beautiful and all of my bridesmaids loved it when I sent them pictures. My sister Laura (a hairdresser) even started researching Grecian hairstyles to go with it.
But another try-on session, complete with hair up, make-up done and heels on, had me convinced – that it definitely was
not
the one.
So I booked another appointment to try on the other (more expensive) dress and it was just as special as I'd remembered. Phew. So the credit card came out again…
I feel far happier knowing I'll be spending one of the most special days of my life in a dress I'll feel amazing in. As all of my friends have said, your dress is not the place to save money when it comes to your wedding day.
Now I'm planning on selling the sample-sale dress - if anyone is looking, you know where I am! Because that's the great thing about wedding dresses. While they may be your second choice, they're all gorgeous enough to be someone else's first.
If you have any tips or questions, get in touch with me at @Sarahw0684
Try Reveal's digital edition on iPhone & iPad. Subscribe now & never miss an issue!