Conner Rensch shed half her weight and now she's inspiring others to get healthier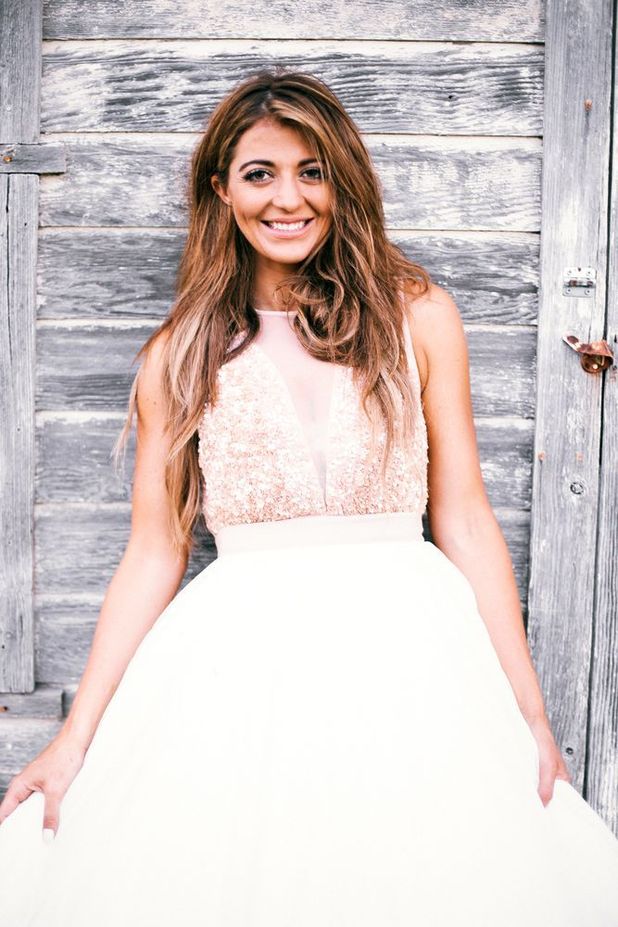 Plagued by health problems, Conner Rensch was pre-diabetic, relied on knee and ankle braces just to walk and everything hurt. She knew the time for change had come.
It wasn't how her 19 -year-old college peers were living their lives, and she vowed she would no longer live trapped in her 19st, morbidly obese body.
She had to take back control. "Going to college was the catalyst," Conner, now 26, from Nebraska, USA, says. "I was re-introduced to the dating scene and I didn't want to be judged by how I looked.
"As a size 28, life was hard. When the doctor said I was borderline diabetic, it was a scary wake-up call. I didn't want to be like that for the rest of my life."
It wasn't an easy cycle to break. Years of bullying had left Conner scarred and depressed, relying on food as a coping mechanism.
"I was six the first time I realised I was overweight. We'd been measured by the school nurse and one of the girls in my class
said she weighed 4st. I told her I weighed 6st and the next day she told me her mum had said I was fat. It really hurt.
"Over the years it got worse. At school the other girls left me out of parties and sleepovers. They didn't want to be friends with the fat girl. When I was 12, someone sent me a message saying, 'You're fat, you're ugly. You should just kill yourself.'
"I did wonder if life was worth living."
While her four siblings were all average weight, Conner felt increasingly isolated and sought solace in family-size bags of crisps and pretzels.
"Feeling full brought me comfort. Chocolate cookie dough ice cream was my favourite and I could eat two tubs in one sitting."
By the end of her first year in college, Conner tipped the scales at 19st 5lb. It was then she decided to see a nutritionist to educate her in which foods she should be eating and why, and booked a session with a personal trainer.
"The nutritionist said not to eat anything out of a bag or a box. I had to switch to lean protein, fresh fruit and veg, and carbs like sweet potatoes,quinoa and brown rice. It was so hard to give up the foods I loved but I was ready to make the change.
"I asked myself, 'Why do I constantly eat? What triggers it?' And I confronted my emotional baggae - the years of bullying that caused me to eat in order to cope.
"Finally, I allowed myself to believe that I was going to be OK."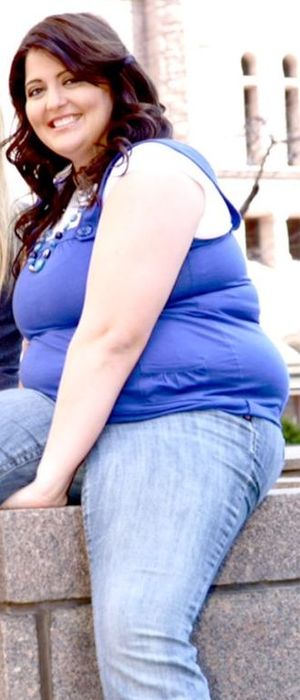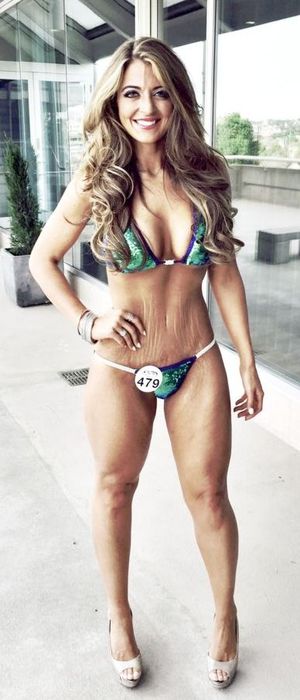 Though stepping into the gym was daunting, Conner had weekly sessions with her trainer and followed his fitness plan six days a week.
"I had a lot of weight to lose so I didn't focus on a target. I just took it one day, one meal and one pound at a time."
By the time the three-month summer break was over, she was a staggering 5st lighter. More confident than ever, she switched from her business course to hairdressing, "It was something I'd wanted to do but I didn't feel I had the right image before.
"I realised I'd been bullying myself for years. Every time I'd looked in the mirror I told myself I was ugly and hated the way I looked. I had to be kinder and change the way I spoke to myself."
Conner ensured she didn't slip back into her old eating habits by allowing herself one cheat meal a week, like pizza or pasta followed by ice-cream, and the weight continued to drop off.
Having lost over 10st, her nutritionist suggested she enter the World Beauty Fitness & Fashion competition in the "Transformation" category in July last year.
"I had very mixed emotions about doing it," she says. "Despite having 7lb of excess skin removed in 2011, I had severe stretch marks all over my abdomen. I'd never worn a bikini before, let alone on stage.
"But it was the perfect challenge. I could see the other competitors looking at my scars but when I went up on stage to share my story, I was so proud.
"I never thought I would win. When they handed me the medal and trophy, my family were cheering and it was one of the best moments of my life."
Since winning, Conner has become an online inspiration, "People began reaching out to me on social media. They wanted to know where I got my motivation from and what inspires me. Losing weight is a lonely process so talking about our struggles is very powerful."
Now a size 8, Conner does a lot of public speaking, particularly for teenage girls who might struggle with bullying. She's in the process of writing a book and has also set up My Butterfly Journey – an online coaching service to help others get fit and healthy.
"I don't really ever have a day off," she says. "But I'm doing so many things I love. I get to make people feel beautiful at the salon and then teach young women how to be kind to themselves. Plus I still get up at 5am to work out!
"I may look totally different but I'm the same girl I always was – just healthier and much happier. To finally believe in myself is the most powerful feeling of all."
By Mollie Tracey and Su KarneyFor exclusive competitions and amazing prizes visit Reveal's Facebook page NOW!