There's nothing more comforting than snuggling under a cosy blanket after a long day - just ask Lambert the African lion.
He loves his blanket so much that he sleeps with it every night and refuses to give it up, even though he is now a fully grown cub!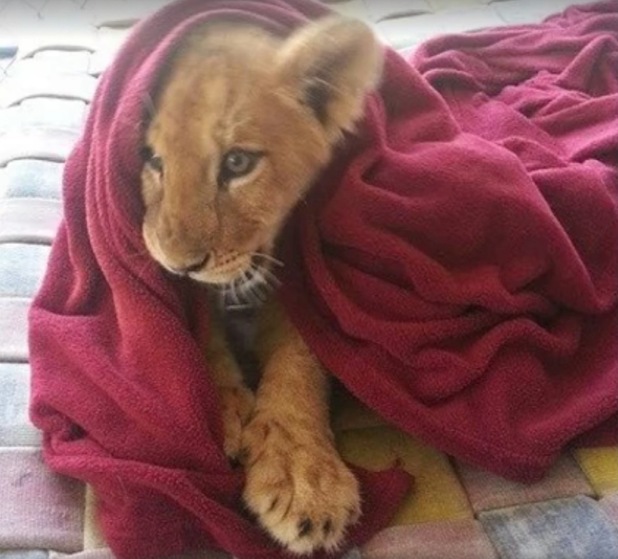 Of course, it's not something you'd normally see in the wild, but Lambert isn't your average lion, as he also loves whipped cream and skateboarding!
Lambert was illegally purchased by a family as a pet and was allowed to sleep in a bed every night.
But after three months, the family no longer wanted to look after him and he was taken in by the
In-Sync Exotics Wildlife Rescue and Educational Centre
in Texas.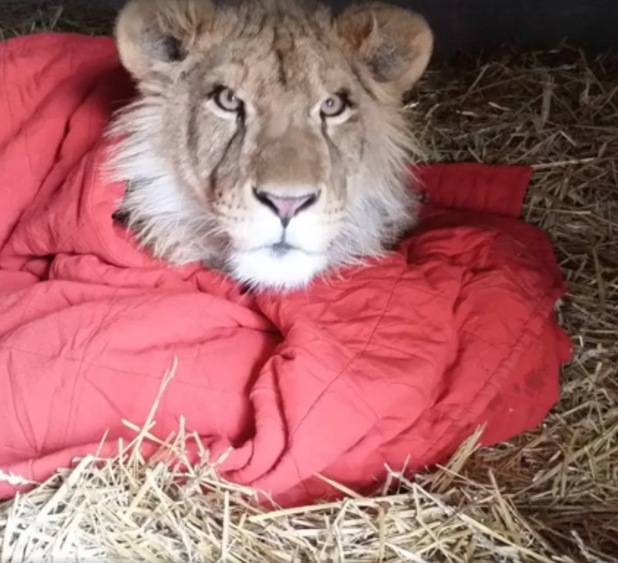 After such home comforts, the cub struggled to settle into his den at the rescue centre, so founder Vicky Keahey had an idea.
Vicky was quoted in
The Dodo
saying: "I started thinking, 'Okay, he's used to being in a house, he's used to sleeping in the bed with grandpa', so I got him a blanket, went into the enclosure and put the blanket in one of the corners.
"He curled up on that blanket and he went right to sleep. Ever since then, I always give him a blanket."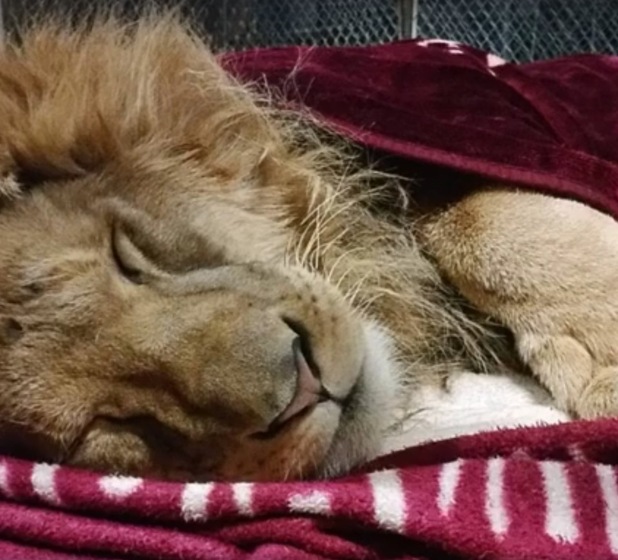 Now, two-years-old Lambert is too tame to be released back into the wild, but he loves his home at the rescue centre.
He has taken up skateboarding, gets to eat his favourite treat, whipped cream, and loves nothing more than snuggling under his blanket at night.
Who can blame him!
By Gemma Wilock
Try Reveal's digital edition on iPhone & iPad. Subscribe now & never miss an issue!