No girl is completely happy with the way they look – or at least no girl I know – and I am no exception.
I can't stand how short I am, I hate how chunky my thighs are and despair at how, no matter how many sit-ups I do, my stomach always remains a little bit round… the list goes on. But I've had years to come to terms with these things.
However a more recent, and very unwelcome, body-boob are my teeth. They've always been fairly straight but now, they're… not. To be honest, I feel this is a bit unfair. If they were going to go haywire, why couldn't it have been in my teens, when it would have been the norm?
But no, they waited until I hit 30 and over the last year, my two front teeth have began to casually relax back, while my eye teeth have sprung forward. And the bottom ones have decided to party themselves into a chaos of crookedness while I wasn't looking.
Hmmm.
Up until now, I'd been willing to overlook them. Apart from a few dodgy Facebook pictures, my newly-wonky teeth didn't affect me too much. But now I'm not just a girl, getting occasionally snapped by a friend on a night out. Since Mr T and I booked a venue and paid a hefty deposit to secure it, I've become an official bride-to-be, and all I could think about was how my awful vampire fangs would ruin my wedding pictures.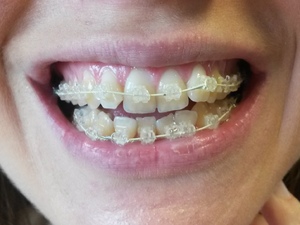 So I decided to do something about it. Reader, I got a brace.
I blame it on Becks. We've worked together for years and entertained one another with our disastrous dating stories until I ruined the game by meeting Mr T and falling in love. She got a brace at the end of last year and raved about how, after four days, her teeth were looking better. How could I resist?
If you'd have told me a year ago, I'd be having a brace fitted, I'd have had a good giggle, before firmly denying it. Now look at me. This is how wedding-brain affects you. And I'm not alone.
"We've definitely seen a rise in adults coming to us for braces in recent years, especially women who are brides-to-be," Eddie Coyle, Head of Clinical Operations and a Practicing Dentist at
Oasis Dental Care
, said. "It's common for people to associate braces with teenagers but adults can also have similar issues with their teeth. There's no 'right' age to get braces.
"Many adults are so conscious of their teeth, they find themselves covering their mouths when they laugh or smile. They may not want to wear a metal braces for years or they might be concerned that other corrective procedures are too invasive. But there are a number of different braces and options available such as Invisalign where the aligner is clear, removable and comfortable."
"Another option for adults is CFast, or Six Month Smiles, social orthodontic procedures which focus on straightening the 'social six teeth', meaning we look at improving the alignment of the teeth that are visible when you smile, resulting in a faster straightening procedure."
Because we're getting married in October, my dentist advised that I go for a Six Months Smile. I had moulds taken and two weeks later, they'd returned.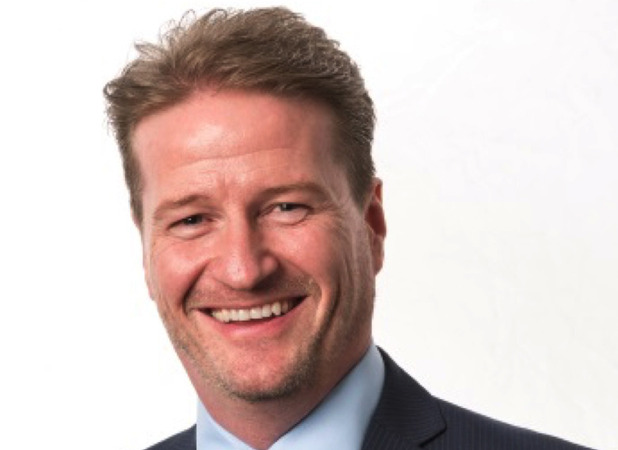 I've never particularly liked going to the dentist but having the brace fitted was no bother at all. Becks had warned me she'd been in pain at times. But thankfully, my dentist is lovely and has a very calming Irish accent. She asked me all about my wedding, which I nodded and shook my head to and, after 50 minutes, I emerged unscathed as a 'brace face', as Becks now affectionately calls us.
Both Becks and the dentist warned me the first week or two could be quite painful as the teeth started to adjust and my mouth got used to its new visitor but I still wasn't prepared for how bad it would be.
I managed the first day fine, sipping down soup and staying quieter than normal. But as soon as I stepped out of the office, the pain hit me. I don't know whether my painkillers had worn off or work had been distracting me, but I was in sudden agony. Dragging myself home, I swallowed some mashed potato and grated cheese, then fell asleep on Mr T's lap on the sofa.
I struggled. I could barely eat (not good when you're training for a marathon – oh yes, I'm doing that this year too. If you'd like to sponsor me, you can do so
here
), my teeth were too sore to brush properly and every morning, when I woke up, they were the first things I felt. Things got so bad, I even considered getting them taken off.
Thankfully, Becks was there to offer support and straws to get me through those first two weeks and, thankfully, the pain wore off. Now, a month in, I barely notice them. And Becks was right. My bottom teeth are being forced into some semblance of order and the top four look far more even already.
I still have to eat really slowly and am sticking to soft things, like yogurt, berries and soup, but hey, that can only be a good thing for my wedding diet, eh?
For more information, go to Oasis Dental Care or call 0800 051 9551
More from the Clueless-Bride-To-Be:
7. Choosing the all-important venue
6. The dreaded guest list
5. Breaking down the budget
4. Picking my bridesmaids
3. Everything you need to plan or buy
2. Getting by with a little help from my friends
1. The proposal!