Simon Morgan is not your average dad, it would seem.
The father whisked his son James and wife Clare away to Dubai last minute, but failed to inform James' school.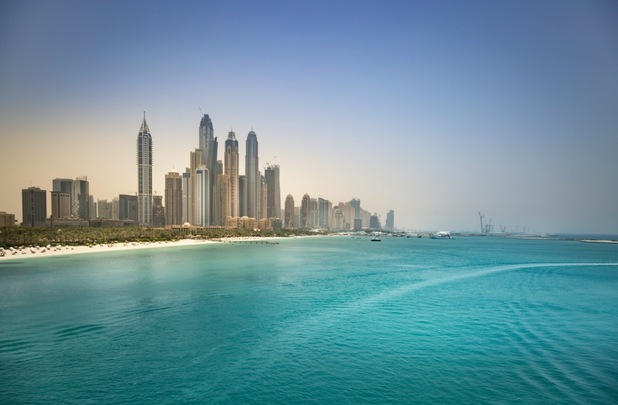 So when he got a text from the school, in south Wales, asking where James was, he couldn't help but send them a cheeky reply.
While most parents would worry they'd get in trouble for taking their child out of school during term-time, Simon didn't give it a second thought.
"James Morgan was absent from AM registration. Please can you text a reply with the reason for this absence," Stanwell School's message read.
So Simon replied with a photo – a photo of a smiling James, posed ankle-deep in the sea on a beautiful Dubai beach. Wearing sunglasses and board shorts, James had been snapped in front of the luxury five-star Burj Al Arab Hotel.
The 43-year-old father said his act of defiance was merely a "prank".
He was quoted in the
Daily Express
saying: "I decided to send the picture because I think a picture tells a thousand words.
"It was light-hearted banter. I would say I am a fun but firm dad. My wife takes my humour in her stride – though she does say that one day it might bite me on the backside."
And this isn't the first time Mr Morgan has pranked the school.
In the past, when James has turned up late for class, his dad has text the authorities blaming hippos for his tardiness.
In another response he wrote: "Help! – we're all locked in wooden boxes on board a freight ship – Out of my eye hole I can see a box marked Alex the lion, Marty the zebra and Malman the giraffe. I can hear James talking on his phone from his crate he said something about Madagascar. Then he threw up – he's ill."
According to the Daily Express, Stanwell school declined to comment.
For exclusive competitions and amazing prizes visit Reveal's Facebook page NOW!