We've all felt vulnerable and exposed when running alone.
And last year, Jennifer Cutrona was training for a marathon and running along her favourite route when a man jumped out to grab her.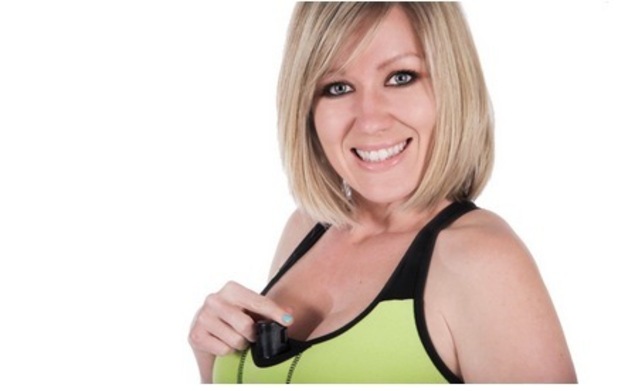 Jennifer, from Texas, said all she could think about at the time was getting away from him and back to her two sons and husband.
This is what she says on her website: "I walked around thinking life was all rainbows and butterflies until I was jumped out at on a local running trail. I was in active wear and had no form of protection on me."
Thus, she went home, put on her thinking cap and the Booby Trap Bra was born.
The sports bra has a little pocket especially sewn in to keep pepper spray, just in case.
Jennifer says she believes women should always be "prepared for the worst".
The 'Just in Case Pepper Spray Bra' is available from her
website
for £35. The product description says: "The Pepper Spray Bras are designed to hold your PS right were you need it most!
"The fact is, you just don't have time to dig in the bottom of your purse when someone is already posing a threat."
For exclusive competitions and amazing prizes visit Reveal's Facebook page NOW!