Have you been to the Isle of Man? No? Go. Immediately. I will buy your flights*.
It's one of the loveliest places on earth – the people are wonderfully friendly, the views are gorgeous and, for such a small island, there's loads to do. There's even a rest home for retired horses. How cute is that?!
Mr T and I went on our first weekend away together there, back when we'd only been together for a couple of months, and, while we were falling in love with the island, we found ourselves falling in love with each other… Or something less slushy. Bottom line, we had an amazing time.
So it was the first place we thought of when it came to picking a location for our big day. Nowhere else really made sense – Mr T is from down south and I'm a Geordie lass through and through. Plus, it would be a great excuse to introduce our friends to a wonderful place and return ourselves.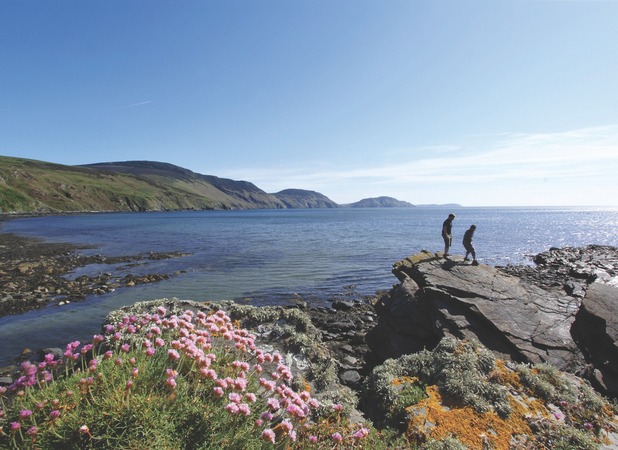 But we quickly realised the location was the first of many, many decisions when it came to our wedding venue. When we started scouring the Internet (what on earth did people do before the wonderful world wide web?), we discovered that you can tie the knot in a lot of places.
Churches, hotels, manor houses, marquees, outside spaces… the list is literally endless. We're not particularly religious and so we decided a church was out, but apart from that, we were easy. Which is actually fairly unhelpful.
Thankfully, Jenny Phoenix,
Hallmark Hotel Wedding Angel at Best Western Liverpool Alicia
, has helpfully provided us - and therefore, you - a list of things to consider while looking at venues.
The size of your guest list vs the capacity of your venue
"You may have had your heart set on an idyllic venue ever since you were a little girl, but if its too big for your party size, you run the risk of guests rattling around in masses of open space," says Jenny. "And if it's too small, it might be a squashed, rather than intimate, experience."
Catering
"Is there on-site catering which you have to use or can you arrange your own external supplier? And the same goes for drinks. And if you are going to provide your own, is there a corkage charge?"
Facilities
"It might sound obvious, but with the wedding reception drinks free-flowing, be sure to check in advance that your venue has - or can provide - sufficient access to ladies and gents facilities. This is easy enough if you're getting married in a hotel but not quite so straight-forward if you've chosen a marquee."
Decor
"Is your venue naturally pretty or will it require lots of decorations to bring it to life? If so, be sure to take things like flowers, balloons and another accessories into consideration when budgeting."
Marriage license
"If you're looking to say your vows in a venue other than a chapel or church, you need to double check it has a marriage license, and if not, how feasible it would be to obtain one in time for the wedding. For information on how you and your dream wedding venue can apply for a license try
here
."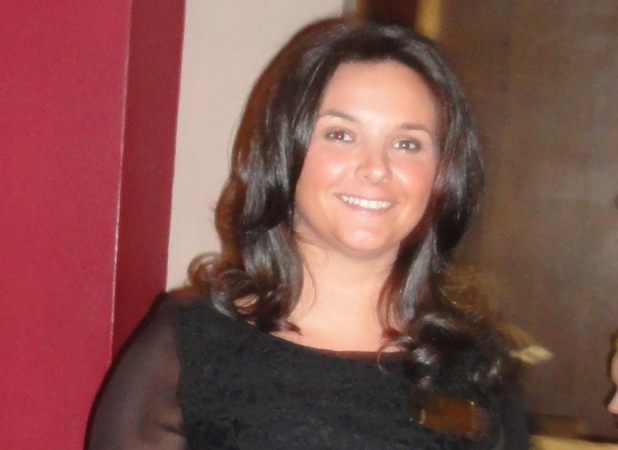 Entertainment
"If you're planning on having live entertainment - be it a band or a DJ - take into consideration where they will be placed on the day and that they have sufficient and easy access to a power supply for their equipment."
The weather
"If you're having your wedding in the UK and you're planning on having some, or all of, it taking place outdoors, bear in mind the unpredictable British weather. You need to ensure there is a Plan B should the heavens open. Likewise, if you're blessed with sunshine, that there's somewhere for your guests to shelter from the midday heat."
Drinks license / noise curfew
"If anything's going to kill the vibe of a wedding celebration, it's an unexpectedly early call for last orders at the bar or a noise curfew. Be sure to check in advance to avoid having to end the party whilst it's in full swing."
Parking
"You need to find out if there is enough and if there is a proper route from the car park to the venue. Guests, particularly ladies in newly-purchased heels, will not thank you if they find themselves wading through a water-logged field from their car to the reception. And that will only get worse, at the end of the night and they're having to use the flash light on their mobile phone to light their way through the dark..."
Accommodation
"For guests travelling from further afield, make sure there's affordable, local accommodation. You may even wish to consider a venue that has its own accommodation, like a hotel or manor house, as more often than not, they will include the master bedroom or bridal suite as part of the venue package, as well as preferential rates for friends and families."
After sifting through all of the information, too many phone calls to count and lots of consulting on our budget, we've finally booked a place that is available in October, at a reasonable price and is flexible enough to help us make the day exactly what we want it to be.
It's the first time it actually feels real – I actually get to marry Mr T!
*Not really – planning a wedding is expensive dontchaknow
If you have any tips or questions, get in touch with me at @Sarahw0684