When Georgie Latcham, 27, met Mark Sims, 28, she knew he was living on borrowed time. But cancer proved to be no barrier to their love...
"Sitting in the coffee shop, my heart raced. I'd only met Mark two days before but already I knew there was nowhere else I'd rather be. Like we should have always been together.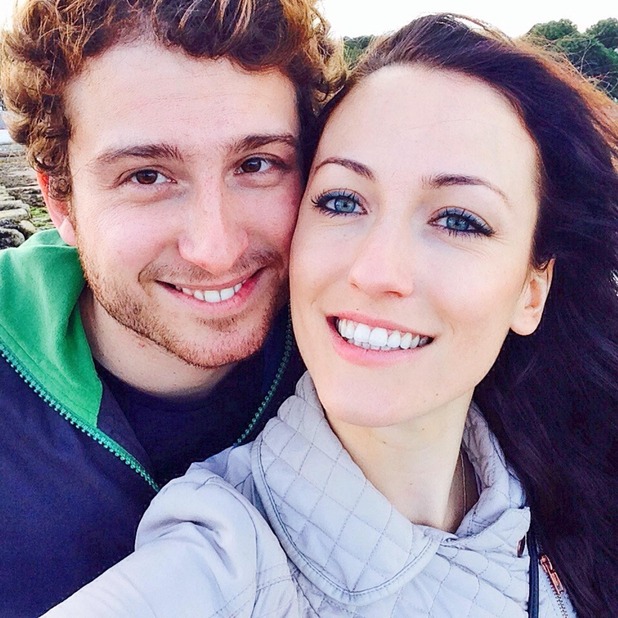 In fact, we were so engrossed in each other, we walked out of the cafe without paying!
To onlookers, we were another young couple starting out on a passionate, roller coaster romance. The only problem was our roller coaster had an uninvited guest. Cancer.
We met exactly one year ago, when Mark Sims, a newly qualified doctor, came up from London to give a lecture on skin cancer at Leicester University, where I was in my fourth year studying medicine.
His honesty was moving and inspiring as he explained that he had the disease and didn't have long to live – at worst four months, at best 18.
A big night had been planned in the student union and when I saw Mark in the bar, I went straight over. As we chatted about everything from our studies to holidays, I felt the connection between us.
It was clear he did, too, because he said, half surprised, half serious, 'You do realise I may only have a few months left to live?'
'I know,' I replied. 'But that doesn't stop us getting to know each other, does it?'
Mark had beaten melanoma – a type of skin cancer – when he was first diagnosed at 15. Surgeons managed to remove the tumour but he was warned the cancer could return.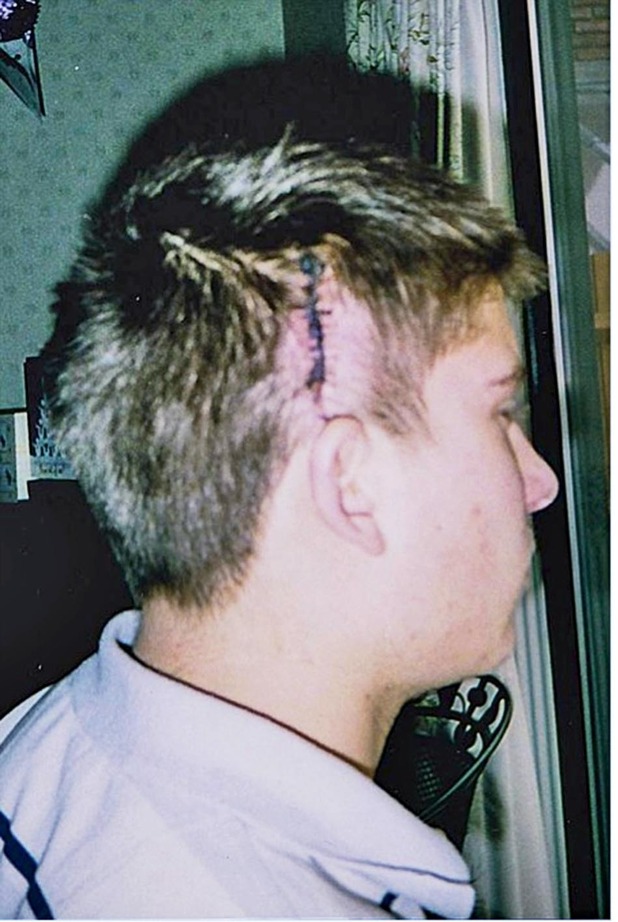 Ten years passed cancer-free until February last year. This time it was stage four and spreading. I knew his future was bleak, but that didn't stop us sharing our first kiss. Everything about it felt right.
As a medical student, I wasn't naive – I was falling for a dying man. Every part of me knew I shouldn't even consider it, but I'd never felt for anyone what I felt for Mark.
In some ways, we were just like any other couple – Mark visited me on weekends and we'd go on romantic country walks and bike rides. His medication meant, outwardly, he looked fit and healthy.
It was easy to pretend everything was fine, but we weren't in denial. We spoke of his prognosis but talk of him dying always ended in tears, so we tried not to dwell on it.
Mark got a job at Leicester Royal Infirmary's A&E department in October and we became inseparable.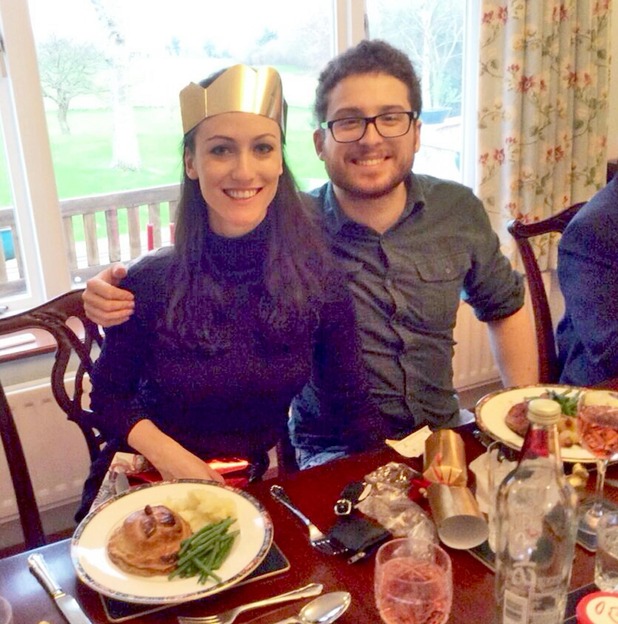 But later that month, he started to complain of headaches and a scan revealed the cancer had spread to his brain. The news left us numb. It was a sign that our time together was even more limited.
Mark hugged me so tight, I didn't want to let go.
For a few days, Mark's mood was very low but soon there was something to look forward to – Mark was best man at his twin brother Dave's wedding in November.
Funny and relaxed, he had the guests in stitches as he made his speech, remembering stories about growing up with his brother.
We were also all in tears with his heartfelt honesty. 'It has been the best year of my life because I met Georgie and I couldn't have got through this without her,' he said.
I loved him even more right then.
'If things were different, you do know I'd be planning our wedding, too?' he told me later.
Of course I knew. Without question. But planning ahead wasn't an option for us.
A month later, we had our biggest scare, when a swelling on Mark's brain caused him to wake up one morning feeling confused and unable to talk.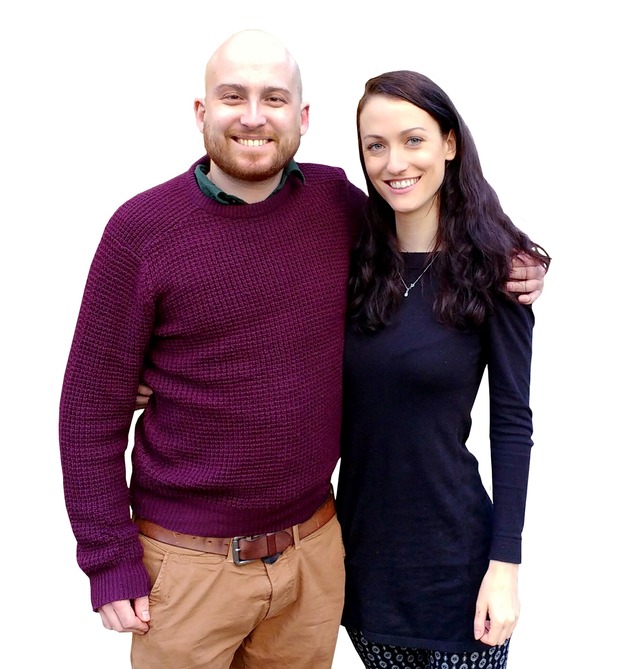 He almost died but doctors managed to get it under control with steroids and radiotherapy.
A scan revealed more tumours on his brain.
It was crushing. But within 48 hours, he started to recover and his speech came back.
As planned, we spent an early Christmas together on December 19 with my family in Kent. The house was decked out with all the festive trimmings and, for a moment, we could put our worries behind us.
Since then, it's been tough, especially as Mark has had to give up work and move in with his brother in London for ongoing treatment, while I'm training in Leicester.
Several times he's suggested I break up with him to save me the pain of watching him die. But the thought of not being with him is even worse. 'We're in this together,' I tell him.
On January 3 – nine months after we met – Mark proposed to me on the steps outside The Royal Marsden Hospital, in London, where he's undergoing treatment. We'd just been for a walk when he bent down on one knee and said the words I never thought I'd hear, 'Will you marry me?'
Stunned though I was, there was only one answer as he slipped the perfect princess-cut diamond ring on my finger.
We both know there probably won't be a wedding to plan, but being engaged and making that commitment to one another is enough. It has to be.
Now, Mark is continuing his treatment and I travel down as much as I can. We binge on box sets on the sofa and hold hands on country walks. I try to savour every second, holding on to it, as one day it will be a precious memory.
The truth is, we have no idea how long we have left together. Even the doctors don't really know. I just hope our love will keep the cancer at bay for as long as possible."
By Kirsty English
Mark has raised over £58,000 for Cancer Research UK. To donate, visit his
JustGiving
page. To read his blog visit his
Wordpress
.
For exclusive competitions and amazing prizes visit Reveal's Facebook page NOW!