To invite or not to invite, that is the question when it comes to weddings. And it's a pretty difficult one at that.
It's fraught with all kinds of hidden complications, tricky circumstances and unusual exceptions.
When Mr T and I decided to write our guest list one Saturday morning in bed, we (slash Mr T) got ourselves a cup of tea, snuggled back under the duvet and thought it would be a doddle. We'd write down the names of our closest friends and family, they'd be delighted when they got their invites and we'd have a wonderful day together.
Turns out, that was pretty naïve of us.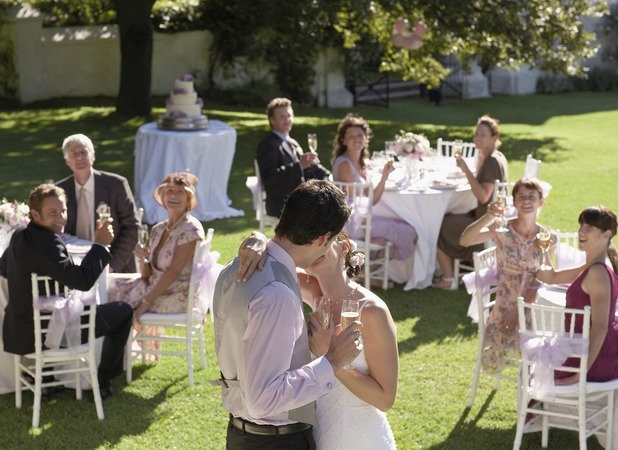 The first problem arose almost immediately – children.
Because we're both in our 30s (Mr T is a lot further in than I, I hasten to add), a fair proportion of our friends have reproduced. We adore all of their off-spring and, despite everyone being littered around the country, we see them as much as we can.
However (you could hear that coming, couldn't you?), the first thing we agreed on was that our wedding was going to be an adults-only affair. I have to admit, I'd been dead-set on that for years, dating back to one of the first weddings I went to. It was in a gorgeous church, the bride looked beautiful and I was welling up as the couple started to say their vows. Until a toddler started screaming behind me.
Don't get me wrong, I didn't blame the child. That's what they do. However, I
did
blame the parents who, instead of whisking them out of the church - and earshot – turned on a Thomas The Tank Engine toy that was louder than the child.
The bride is clearly a far better woman than myself, as it didn't faze her at all. And I know that my friends would be on-the-ball enough to remove any tantruming toddlers quick smart.
But having children there turns a wedding into a different sort of day. Instead of a group of friends having fun, it would be a load of distracted parents trying to keep their little ones entertained and out of trouble.
Thankfully, Mr T agreed and we were decided. Nieces and nephews only.
Thankfully, Rosie Milne, editor of
weddingplanner.co.uk
, agrees with us. "Don't feel guilty about wanting a child-free wedding," she advises. "Most parents will be able to enjoy your day all the more without having their kids running around. The key is to be very clear right from the beginning that only the adults are invited."
But as soon as we moved on, we hit another tricky business. Plus ones.
Again, we were faced with a dilemma. We don't want to offend anyone, but we also don't want to be pronounced husband and wife, turn round to celebrate and see a room full of people we don't know.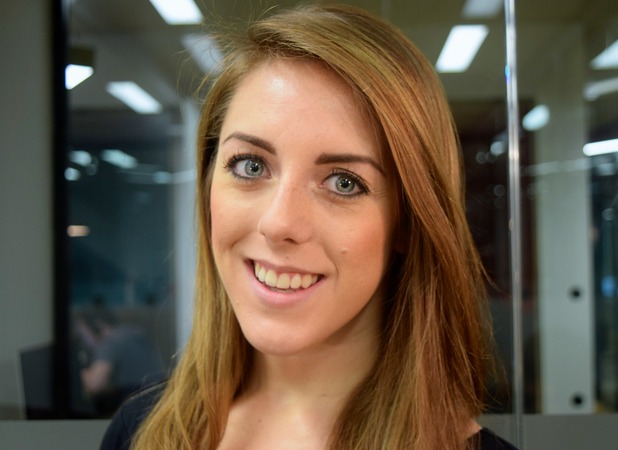 So we came up with a rule. If we've met a friend's partner, they're invited. If not, they're not – unless (and here's our nifty loophole) the person in question is coming on their own and won't know anyone there. Then, they get to bring a friend / partner / random they met on the street. We also have a reserve list too, so if people drop out, we can extend our list of plus ones.
Sound fair? We hope so!
"The concept of 'plus ones' is actually very American and when it comes to cutting down your guest list, they should be the first to go," Rosie says. "As a general rule, friends who have or live with a long-term partner will probably expect an invite for their significant other. Friends flying solo, or in new relationships, won't expect a plus one as long as they know some other people attending the wedding."
Luckily, our parents have been fantastic and we haven't had to have any awkward conversations about any distant relatives or old family friends who "we might want to invite". And, despite tradition, Rosie states the parents are having less and less sway in modern ceremonies.
"Gone are the days of the bride's parents dictating the guest list. Unless they're paying for a considerable portion of your wedding, you don't need to invite all of their friends - unless you want to. That being said, this is almost as big a day for your parents as it is for you, so allocating a 'friends' table to each set of parents is a lovely thing to do if you have space."
Although we were determined to do things our way, Rosie's etiquette advice reassured us we weren't being unreasonable in any of our decisions. But she actually saved her best words of wisdom for the end.
"If you're struggling to decide whether somebody makes the cut, ask yourself these questions. One, am I only inviting this person because I'll feel guilty if I don't? Two, am I only inviting this person to please another friend or family member? And three, will my wedding be a more enjoyable experience with this person there?"
For us, that was a great way to sum it. We now have a finalised guest list and it only includes people we know and love. Exactly the way we want it.
If you have any tips or questions, get in touch with me at @Sarahw0684