It's everyone's favourite food celebration – British Pie Week!
Buttery, flaky, warm and carb-heavy. If you don't like pies then you're basically a rubbish, flawed human being*.
To celebrate the best week in 2016, we want to introduce you to "The Pie Man." What an accolade.
Peter Nickson, a 32-year-old culinary Jesus, not only is responsible for making 440,000 pies a week (we thank you, sweet prince) but also eats three every day. How he's not the size of a house, we'll never know.
He works for Farmer's Boy, the biggest pie making facility in the UK. They have 1,500 pie babes working there, to feed the masses.
Peter develops pie recipes from scratch and works on Morrisons' products – from pastry to filling.
In what is potentially the best job ever, he starts each morning with a tasting session.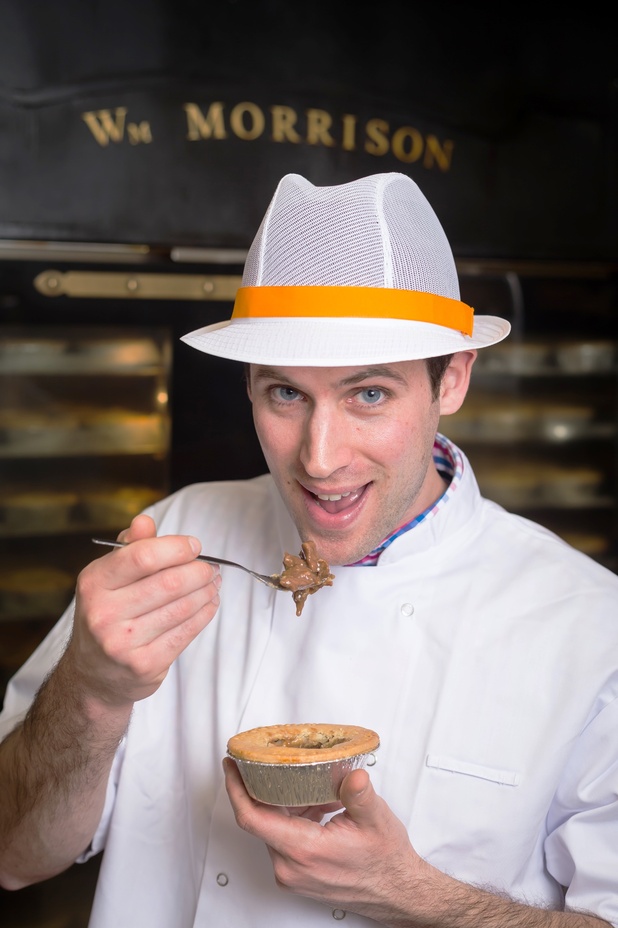 He said: "It's a fantastic job; I eat my first pie at about 9.30am. I have to taste up to 10 different pies each day."
Although he's six feet tall and weighs 13 stone, he says walking around the giant factory keeps him slim. Lucky bugger.
The humble pie may seem like the most British meal ever, but it dates as far back as 3,000 BC. Ancient Egyptians made pies as a way to easily transport food on long journeys.
In 1657, Oliver Cromwell banned people from eating mince pies on Christmas Day because he thought they were overeating.
Apparently, our favourite flavour is steak and ale. And the most expensive pie in the world sold for more than £8,000.
Brb, off to buy pie.
*We kid!
For exclusive competitions and amazing prizes visit Reveal's Facebook page NOW!