After mum-of-four Emily Corrigan, 29, was diagnosed with a deadly brain tumour last year, she posted photos of her surgery scar on Facebook - and it's set to save the lives of other sufferers
"This Mother's Day, surrounded by my four beautiful children, will be the perfect opportunity to take a moment and appreciate just how lucky I am. Because while I may be young, I also know how precious life is.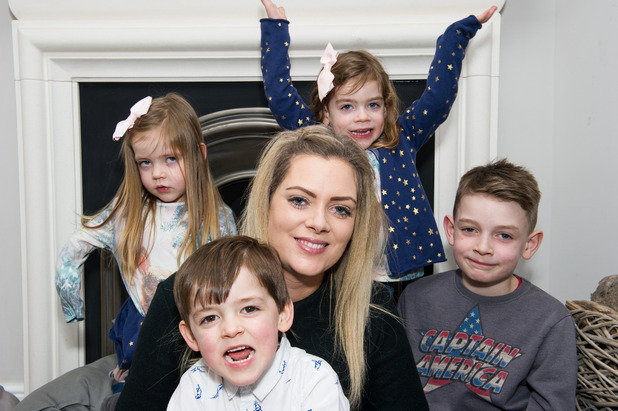 Seven months ago, I was in hospital recovering from major surgery to remove a brain tumour. Until that time, I had no real worries in my life – just the everyday stuff we all deal with.
Then suddenly, aged 28, I was facing a cancer that kills more children and adults under the age of 40 than any other form
 – a terrifying fact I only became aware of lying in my hospital bed.
Before my diagnosis, I enjoyed a healthy lifestyle with my partner, Stewart, 39.
 And with four children – Sonny, now eight, Harvey, five, and three-year-old twins Francesca and Annabel – life at our home in Watford was certainly very hectic!
Our lives were a constant cycle of cooking, washing, playing and cleaning, so when I began to experience a dull ache in the side of my head in March 2013, I just put it down to stress.
As the sharp, stabbing pain grew worse, I went to see my GP and I was referred
 to a neurologist for an MRI. But soon
the symptoms subsided and, being so busy, I didn't chase up the appointment. When the pain flared up occasionally, it was nothing that some painkillers couldn't sort out.
Then last July, I woke up in a strange bed, with no clue of where I was. Completely disorientated, Stewart explained that I was in intensive care.
"You woke me up in the middle of the night, hitting me," he said. "You were having a seizure and have been in a coma for two days."
The doctors couldn't be sure of the cause because my brain was swollen, but they suspected a blood clot, tumour or stroke. If Stewart hadn't called 
for an ambulance when he did, the seizures could have deprived my
brain of oxygen and killed me.
It took a while for the news to sink in, but by the time I was discharged
a week later, I was feeling pretty optimistic. I felt fine – in fact, thanks to the boost of energy from the steroids I was on, I felt amazing. I was up at 5am, making breakfast for all the family and ready to face the day.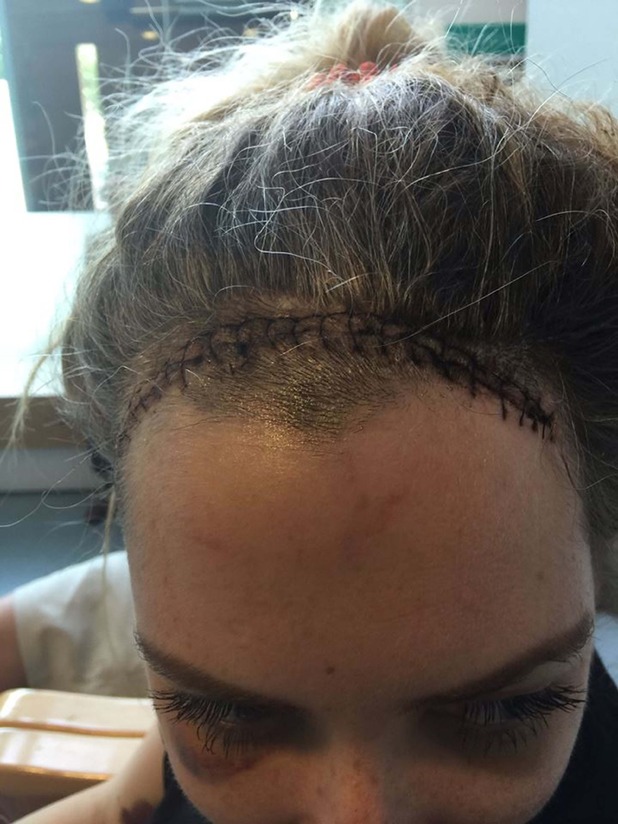 A fortnight later, I underwent an 
MRI to check the cause of the seizures. Though a tiny part of me felt anxious, 
I truly thought I was fine. But my optimism was shattered when the consultant said they had discovered a tumour near my temple, on the right side of my brain – a grade 2 astrocytoma. It was slow-growing, and had probably been developing for the past seven to 10 years. And although benign, that didn't mean it couldn't be fatal.
"You need surgery to remove it as soon as possible," I was told bluntly.
On August 6, I underwent a six-hour operation to remove the growth. Surgeons had to perform a craniotomy, removing part of my skull, to get to the tumour.
When the bandage was lifted off,
I couldn't help but be shocked. I had a huge wound, held together by monstrous stitches etched across my hairline. But it was proof my life had been saved. The surgeons had successfully removed the entire tumour.
In many ways, the biggest shock was yet to come. On a ward dedicated to brain tumour patients, most of us were under the age of 40 – and we were more at risk of dying from a brain tumour than any other cancer. Yet, just one per cent of the Government money allocated for cancer research goes on this devastating disease.
Just four days after my surgery, I was feeling great and couldn't wait to get home to my little ones. I tried to explain what had happened but they were too young to understand, and Harvey got upset every time he saw my scar, so I wore a headscarf until my hair grew back.
As I researched more about my illness, I met parents who had lost their children, parents who knew they were going to die before they saw their children grow up, and far too many young people fighting brain tumours.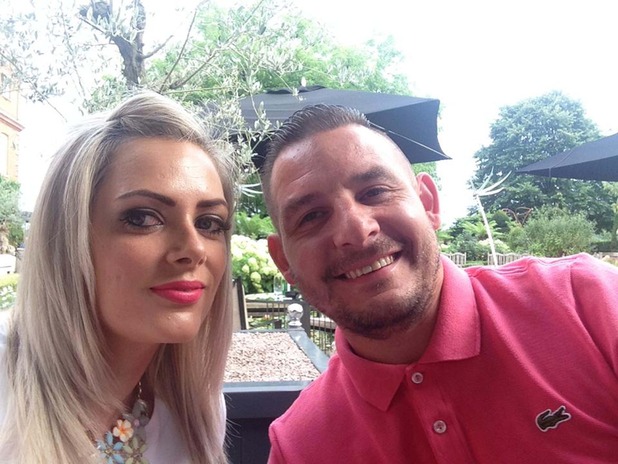 I also discovered a petition set up by a woman who lost her 26-year-old brother to one. She was asking the Government to spend more on research, but it only had 49,000 signatures and needed 100,000 within the next week in order for it to be debated in Parliament.
I wanted to make people sit up and listen. They say a picture speaks a thousand words – so for the first time, I posted two graphic images of my post-surgery stitches on Facebook, with the petition, on January 26.
The impact was incredible. My post
went viral, with 18,000 shares and more than 110,000 signatures on the petition by the February 3 deadline. I was ecstatic.
I've since been invited to meet the speaker of the House of Commons, John Bercow, who is a patron of the charity Brain Tumour Research.
Though I'm doing well now, I will be on anti-seizure medication for the rest of my life. There's a 50/50 chance the tumour could return within five years and turn malignant. But I'm not the type who worries about things before they happen.
With Stewart and our gorgeous children by my side, I have everything I ever need."
By Saskia Murphy & Su KarneyFor exclusive competitions and amazing prizes visit Reveal's Facebook page NOW!