Having train track braces can really suck.
But one dental patient is actually rocking the look. Enter Wesley – an adorable golden retriever puppy who's recently been in the dentist's chair.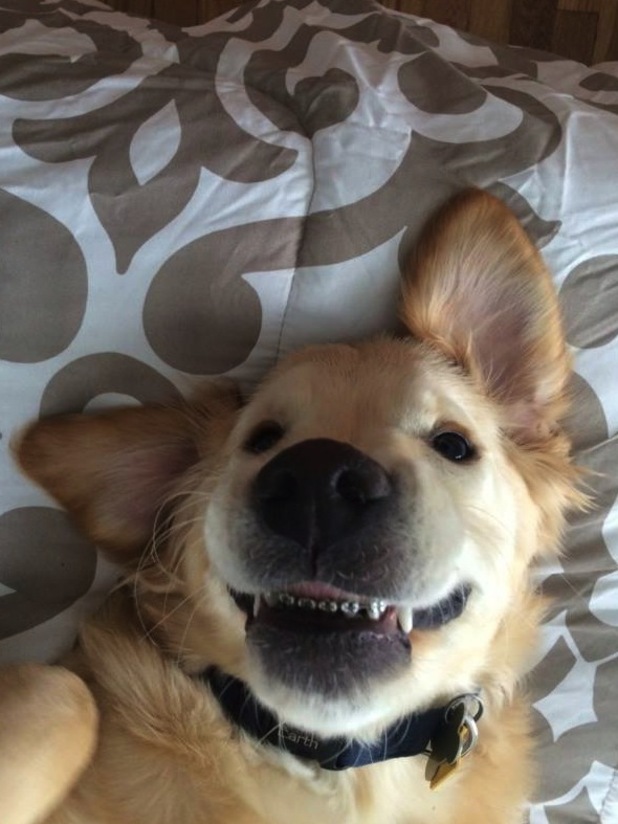 Tiny Wesley, from Michigan, USA, was having trouble closing his mouth because of his uneven teeth.
He couldn't even play with his toys (sob!) and he was losing weight because he wasn't eating.
So his owner Molly Moore, who works with her father Jim at
Harborfont Hospital for Animals
, took him in for some dental work.
Jim specialises in doggy braces and fitted the puppy with a brand new pair of train tracks, but Wesley's spirits don't seem to be dampened one bit.
Luckily, he only has to wear them for a few weeks and his teeth should be back to normal in no time.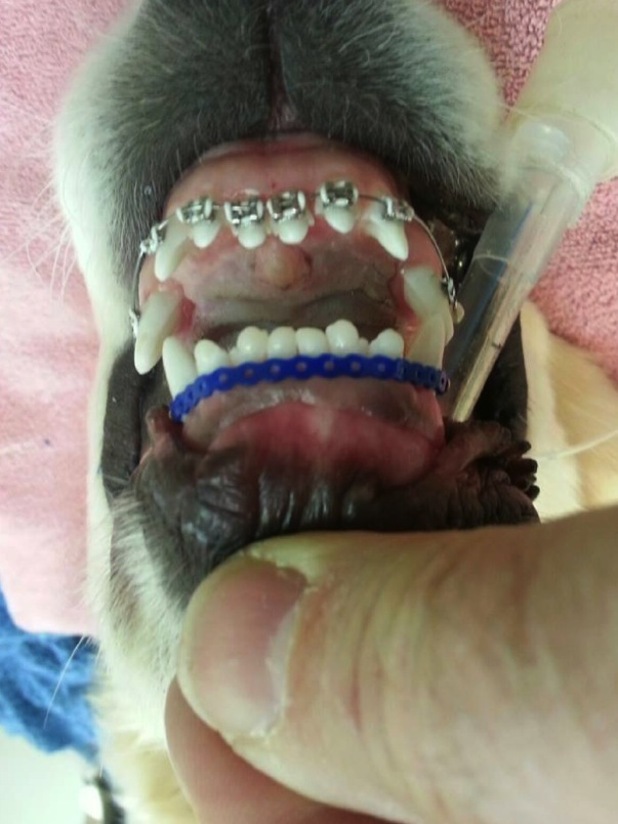 Harborfront Hospital shared the post-procedure picture of Wesley on Facebook, and it's since had more than 280,000 shares.
The post read: "When people hear that Dr Moore is a 'doggie dentist', they immediately say things like: 'What? Does he put braces on dogs, too?' The answer is yes. Yes, he does.
"Orthodontia in pets is normally not for aesthetic purposes, but Wesley needed tooth alignment because he could not close his mouth completely, otherwise. The good news is, the correction he needed will be brief, perhaps only a few weeks.
"Also, it obviously doesn't bother him one little bit (if you look at the 'after' photo). He's a happy little guy.
"February is National Pet Dental Health month, so we thought this was a good time to let you know about the importance of your best buddy's dental health."
For exclusive competitions and amazing prizes visit Reveal's Facebook page NOW!