However tough it got, devoted mum Kerry McFadyen always put her children's happiness first – even when she discovered her tiny tot was transgender...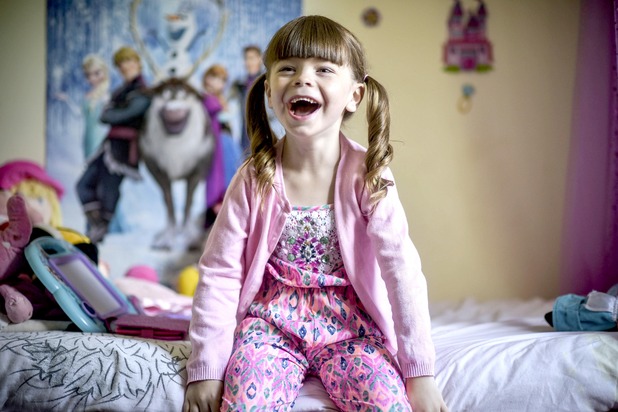 Already a mum-of-three, Kerry McFadyen thought she had motherhood pretty much figured out when her fourth baby, Daniel, came along.
With a daughter and two sons already, Kerry and husband Craig had experienced the joys and worries of parenthood.
But from the time he began to communicate, they realised there was something very different about Daniel
 – something they couldn't ignore for the sake of their child's future happiness.
Their son had been born in the wrong body. He was, in fact, their daughter.
Now aged six, Danni is a bright, well-adjusted little girl. But, as Kerry knows only too well, being a mum to one of the UK's youngest transgender kids isn't easy.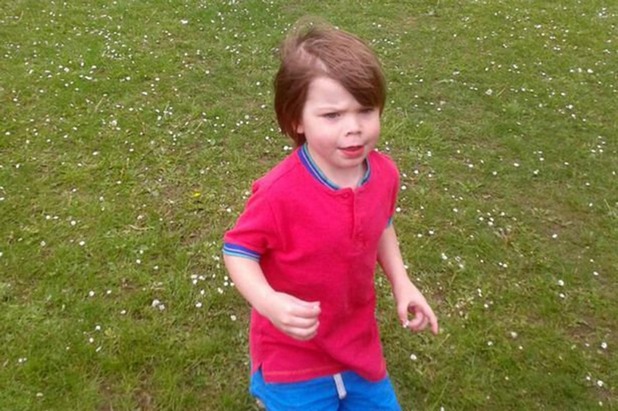 "Danni was just a baby when she started trying to tell us she wasn't a boy," says Kerry, 33. "She expressed it in any way she could – gravitating towards girls' toys, girls' clothes and putting a towel
 on her head to pretend she had long hair.
"As she learnt to speak, she was able 
to express it more. Her older brother, Dylan, also used to play with dolls, like
 a lot of boys do, but Danni was different. While Dylan was playing at being a daddy, Danni was adamant she was a mummy."
Around the time of her third birthday, Kerry and Craig, 34, began to realise this was a lot more than a passing phase.
"Danni kept asking when she was going to become a girl, when she could swap her 'willy' for a 'cookie'. She'd tuck it up and ask me to put tape on it, or try to pull 
it off," says Kerry.
"She even asked the nursery teachers how they got their girl parts.
"I didn't know what it meant and, 
in desperation, went online, typing in 'my son wants to be a girl'. The word 'transgender' popped up – it described people who felt they'd been born into the wrong gender.
"The more I read,
the more it made sense."
And then came the incident that changed all their lives. One evening, Kerry put Danni in the bath and, when she turned around, she got the shock of her life.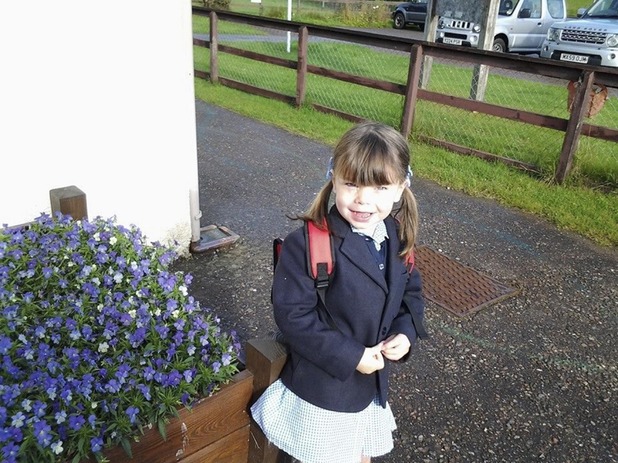 "Somehow Danni had got hold of the nail scissors from the cabinet and there she was, holding them just above her bits. She said she was going to cut
off her willy, so she could be a girl.
"It was so upsetting. I took the scissors, hugged her tight and explained she could have hurt herself a lot. I still can't bear
to think just how much damage might have been done. No mum should have to see their child so upset in their own body."
That night, in 2013, Kerry and Craig decided they needed help. They sought advice from their GP and CAMHS (Child and Adolescent Mental Health Services), but no one knew how to help. Then a house move, from Dundee to
 a small Highlands village, saw them have to start from scratch again.
"It was such a battle.
 Few health professionals
 have come across a transgender case is someone so young, and they didn't know how to handle it. I did endless research and begged to be referred to the Tavistock and Portman NHS trust clinic in Leeds – nine hours away."
It was there that the anxious parents were told their three-year-old had gender dysphoria, and that it would benefit Danni to live as a girl, as long as she understood she could change her mind at any point. Drugs could be used later to postpone puberty and, at 18, gender reassignment surgery would be an option.
"I was relieved that someone was saying we weren't crazy, but it was hard to get our heads around. Could we really let our son transition to live as a girl?
"She already wore her sister's clothes
 at home, but how would the outside world react? Would I have to home-school her?"
Tough though it was, the couple only wanted their child to be happy, and would do anything to make that happen.
Since then, Daniel has been known
 as Danni, growing her hair and wearing girls' clothes full-time.
"Our other children – Amy-Leigh, now 14, Ayden, 10, Dylan, eight, and Charlie, four – had no issues at all. They'd grown up knowing Danni was a girl."
But announcing the news more publicly was daunting. After discussions with the teachers, Kerry wrote a letter to parents explaining Daniel would be returning as Danni. The school even installed unisex toilets to make her feel more comfortable.
Almost every parent replied offering support and admiration for the couple's bravery. That reaction gave Kerry the confidence to talk openly about her experience, and set up the Facebook support group 'My Transgender Child' last year to help other families.
"I thought living in a small community, in which we didn't know many people, would make it harder, but I couldn't
have asked for more support."
Today, Kerry has no doubt she did the right thing. "It hasn't always been easy," she says. "But, as a boy, Danni was quiet, withdrawn and miserable. Since living as a girl, she's become
 a ray of sunshine.
"It came to a point when I realised 
I could either keep the rest of the world happy, or I could keep my child happy. It was no contest, and Craig and I know we made the right choice every time we see Danni's little face light up."
By Georgette Culley & Su KarneyFor exclusive competitions and amazing prizes visit Reveal's Facebook page NOW!