Imogen Silversides, 17, has found fame after a DIY bronzing session went very, very wrong. Here, in an exclusive shoot with Reveal we can see the gorgeous girl beneath the tan.
There's nothing unusual in turning to a bottle of fake tan for a healthy glow on 
a cold winter's day.
Yet one 17-year-old from Scarborough found herself making international news headlines when an encounter with 
a bottle of bronzer left her looking like a mahogany dining table.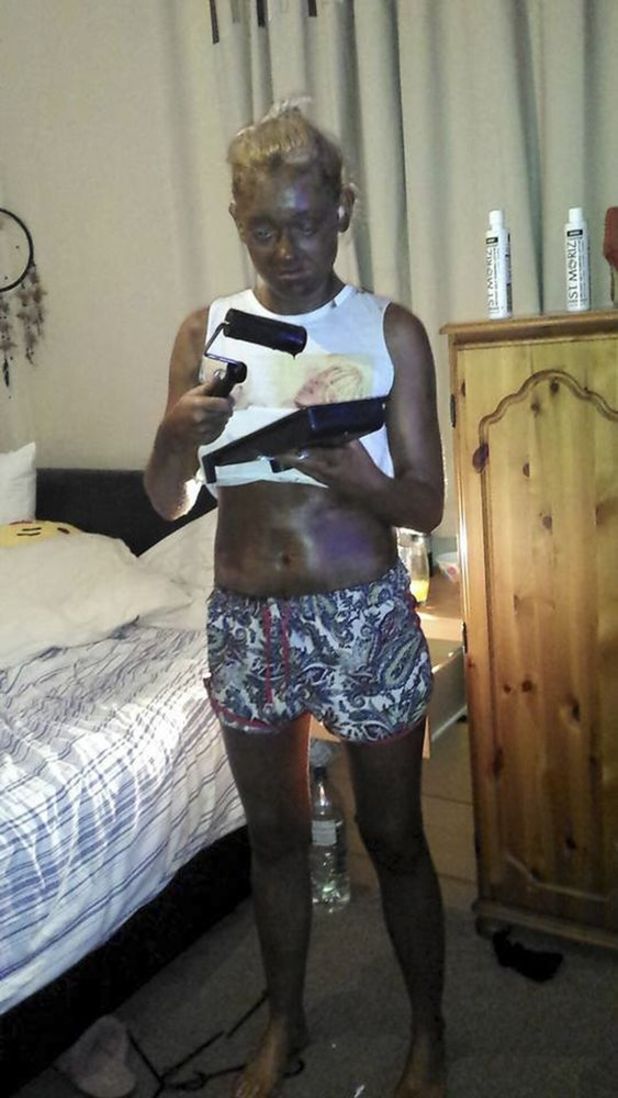 Earlier this month, Imogen Silversides posted a photo of her DIY fake tan fail on Facebook and the disastrous results went viral, attracting over 40,000 likes, 24,000 comments and too many 'crying-laughing'
 emojis to count.
Though the teen admits she is no tanning novice, it was her first time trying out a rather unusual new method of applying the lotion – with a paint roller.
"It sounds a bit mad, but I'd seen
 a girl called Amy Ridler on Facebook had got a really good tan by applying
it with a paint roller," says Imogen, a cleaner who lives with her boyfriend, Ryan, 20, and his family. "The woman 
I usually go to for a spray tan was away so I thought it was a worth a try.
"I was about 15 the first time I used fake tan. I used to apply it a couple of times a week, using a mitt, but
I always ended up with white patches on my back."
So on 9 February, Imogen headed out to buy a paint roller and tray and that night took the plunge on a bit
 of alternative decorating.
"The sales assistant in the store couldn't believe it when I told her what I was buying the roller for," she laughs.
Using the same instant bronzer she'd tried many times before, Imogen set to work, covering every inch of her body, even rollering it over her entire face. But, within minutes, she realised it was going very wrong.
"I saw it getting darker and darker. By the time I'd reached my feet, it was turning black."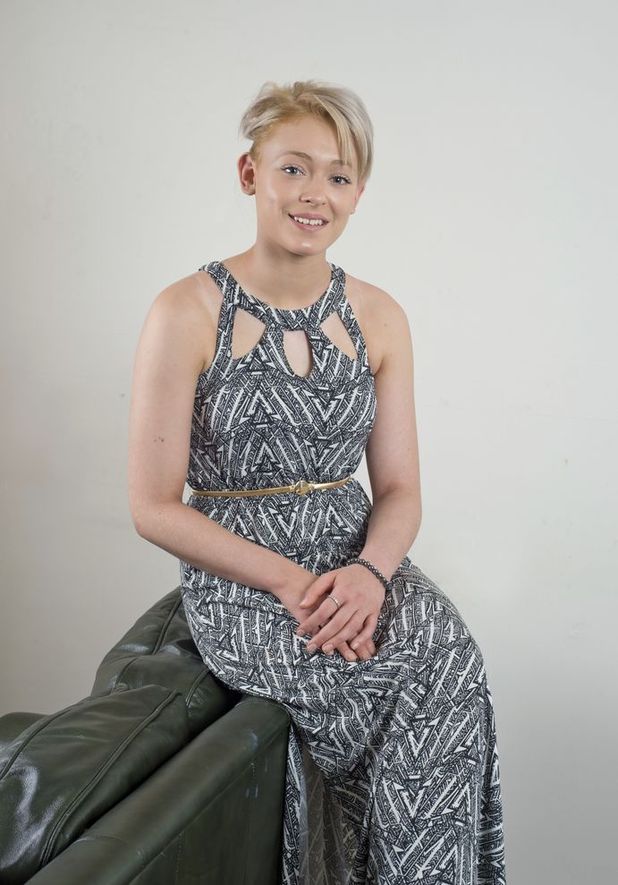 Panicking, she ran from her bedroom to show Ryan's mum. "Marie couldn't stop laughing when she saw me but her toddler twins started crying – I think they got a fright."
Marie took a photo, which Imogen put on Facebook alongside the
post, "Whoever the girl was that recommended to apply fake tan with a paint roller is one lying f***. Don't think I'll be at work Friday."
She says, "My friend Elsie liked it and the next thing, it'd gone viral. If I'd known that was going to happen, I'd have at least done my hair!"
While news websites from New York to New Zealand shared the story, far from being mortified, Imogen was able to laugh along with the rest of the world.
"I can totally see the funny side," she says. "I always wanted to be famous, but I never thought it would be for having
a bad tan. I'd love to be a politician
or clothes designer. But this is
 a great opportunity for me."
The inspiration behind the paint roller, Amy, from Solihull, stood firmly by her method, replying to Imogen's post with, "I'm not sorry. You made
 my night."
And though Imogen says she wouldn't recommend it to anyone else, she would actually try it again. "I definitely would. It washed off easily in the shower and the next morning I had the perfect sun-kissed glow."
By Su Karney
For exclusive competitions and amazing prizes visit Reveal's Facebook page NOW!