A simple friend request on Facebook sparked romance for Natalie Derham and Tom Kershaw – 10,000 messages, 1,000 'pokes' and a Tinder swipe later
Traditional fairy-tale romances are usually set to a backdrop of dragons, knights in shining armour and princesses locked away in towers.
But this love story began in a very different realm – the magical land of the internet.
Doing battle for his love, Tom Kershaw wooed Natalie Derham, 24, with 10,000 Facebook messages, 1,000 pokes and a Tinder swipe right.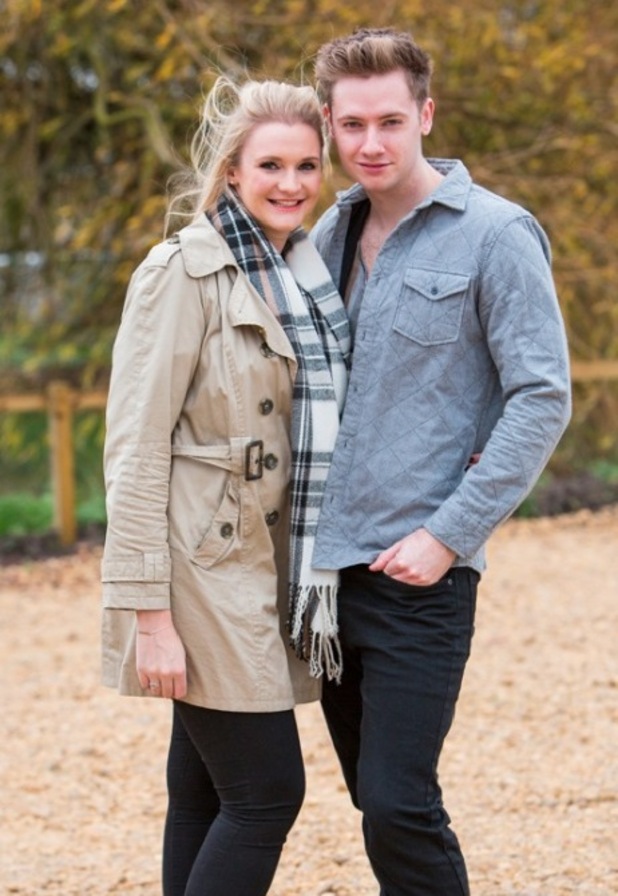 Finally, she agreed to meet him. After seven years and a very modern-day tale of love, they're getting married.
"Our relationship is proof that fairy tales still happen – they just follow quite a different format," says Natalie, from North Yorkshire.
"What started out as an innocent Facebook poke turned out to be the best thing that ever happened to me."
Their story began in 2008, when Tom, now 25, sent Natalie a friend request on Facebook.
She recalls, "He was really good-looking, tall and blond. He was popular at the college we both went to, but he was a year older than me, so we'd never spoken."
Bashful about starting up a conversation, he 'poked' her on Facebook and she responded. And they played the 'poking' game for over a year.
"I didn't want to seem too keen, so I waited for him to message me," says Natalie.
"To begin with, it was a poke every few days, but then it became five a day.
"Eventually, he messaged me, saying, 'I will never stop poking you.' After that, we were exchanging messages about college, life and our families for the next four years.
"He'd ask me to go out to the cinema, or to his house, but I always chickened out."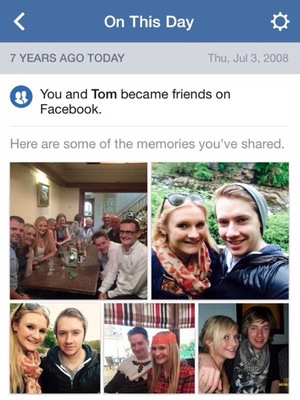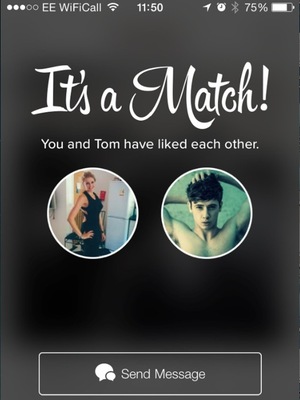 When Natalie moved to Leicester for university in 2010, they lost contact for 18 months. It wasn't until April 2014 that they reconnected – by chance.
"Scrolling through Tinder, I saw Tom's photo flash up," says Natalie. "Feeling brave, I swiped right, and so did he.
"We started speaking again, and it turned out I had a job interview for the local newspaper he worked at.
"Tom came to my house the night before to help me prepare and, after that night, we started dating.
"It felt like fate that, despite all the thousands of Tinder users, we'd still managed to stumble across each other."
Natalie got the job, and she and Tom shared a desk at work. They got on so well that they moved in together in December 2014.
During a surprise birthday trip to Riga, in Latvia, last January, Tom proposed. They've set the wedding date for 6 May, 2017.
"It's a lovely coincidence that the date is exactly eight years and a day after Tom first messaged me," says Natalie.
"The world used to be a huge place, now it's tiny thanks to the world wide web.
"I was surprised that Tom kept asking me out after I'd turned him down so many times. If it wasn't for social media, we wouldn't be together.
"A Facebook poke led me to the man of my dreams – it's going to be a great story to tell the grandkids!"
By Paige Haydon & Paisley GilmourFor exclusive competitions and amazing prizes visit Reveal's Facebook page NOW!