Being engaged is blooming lovely. I would recommend it to everyone.
As well as walking round in a little haze of happiness and forcing Mr T to propose again whenever he kneels down to put his shoes on, all of our family, friends and work colleagues have been incredible to us. We've had cards, been taken out for drinks and just generally indulged. It's been my favourite January of all time.
And what makes it even more exciting is that, not only am I engaged to one of my favourite human beings on the planet, but that I actually get to have a wedding.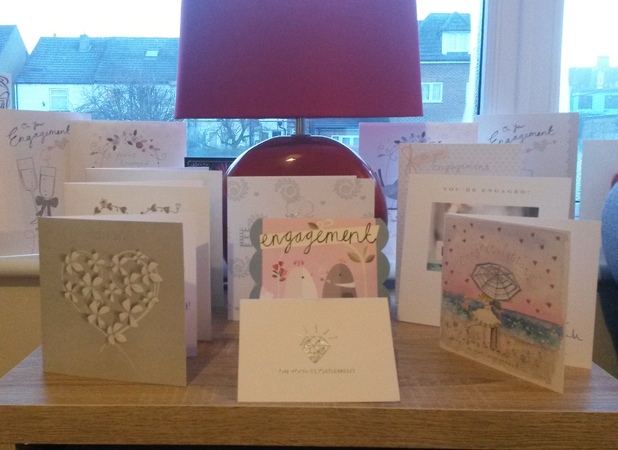 You'll probably have realised from my last blog that I've never been one of those girls who has planned their big day from being a child, or dreamed of walking down the aisle. To be honest, as a singleton for most of my 20s, I'd never assumed I would get married and so had just pushed the idea to the back of my mind.
However, that didn't stop me attending weddings. Over the past decade, I've been to a lot of them. A LOT. Seven-in-one-year a lot. I've laughed and cried and generally had wonderful times as I've celebrated the union of two people in love.
They've all been different but equally wonderful - and so who is better to turn to than to my wonderful group of married friends for a bit advice before I start planning my own big day?
Caroline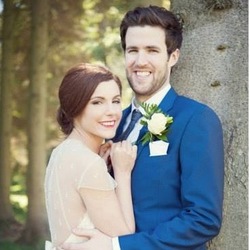 "Try on as many dresses as you can and be totally open to different styles. Wedding gowns are so different to any other dress you'll own, so you don't know what will suit you.
"Think about using suppliers that might not traditionally be associated with weddings to save money. We had a fish and chip van come to our venue in place of an evening buffet. It went down really well with our guests and was much cheaper than the buffet options available.
"Make sure you enjoy your day. Even if everything that you've planned doesn't get done, it'll still be the best day with all of your closest friends and family. And no-one will be any the wiser if you didn't get around to finishing a particular piece."
Kim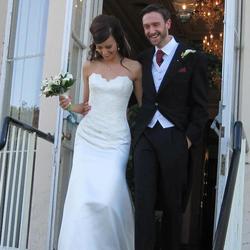 "The more you prep, the less you have to do on the day. Like all great parties, if you ensure all the admin is sorted out well in advance, on the day you can kick back and enjoy yourself. You don't want to be sorting out table planning on the day, you want to be soaking up the brilliant buzz you've earned.
Our wedding photographer congratulated my bridesmaids and me as we sat around chatting, waiting for the chauffeur (father-in-law) to ferry us up to the ceremony. We weren't rushing around, fighting over curling tongs. Everything had been planned with military precision so on the day, there was nothing to do but enjoy it.
"Think of wedding traditions as a pick 'n' mix – take the ones you want and ignore the ones you don't. We didn't do any traditions just for the sake of tradition. While some older relatives were somewhat taken aback by our atheist, humanist ceremony in which my brother married us, their bafflement served only to remind us we were doing our day, our way.
"My wedding ring cost £100, I didn't take my husband's surname (I would have done if it was more exotic than Jones) or have a first dance. However, I did wear a white dress (because, when else would I?!) and I did ask my father to walk me down the aisle, despite disagreeing with the idea that one man was giving me to another!
"Also, don't get too drunk."
Jo
"Get the best photographer you can afford and choose someone who you think will get along with your guests. The photos are your only real tangible memory of the day so they're not worth scrimping on. Our photographer was so much fun too - a very cool guy who got the best out of our guests and this made all the difference.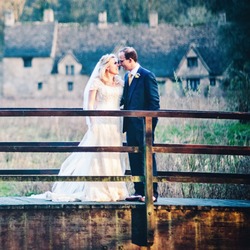 "Set up a wedding website... it makes the planning SO MUCH EASIER. We kept our invitations very simple, just one page with the main details - who, what, when - and a link to the website.
The website provider we used was completely free and allowed us to include links to all the nearest accommodation (with an interactive map), a lift share facility, a FAQs section (where you can put all the slightly awkward stuff: children, gifts, dress code etc) and so much more. Also, I knew having to chase people up to RSVP by post would cause us quite a lot of stress, so we set up a facility where people could RSVP on the website - it was amazing and so straightforward.
"Easier said than done but invite who you want to invite and try not to bow to family pressures. They've had their wedding day, now it's your turn and it should be exactly how you want it to be.
"Take a moment during the ceremony to look over your shoulder at all of your friends and family, all together in one place, just for you. It's a once in a lifetime moment... and a tearjerker!"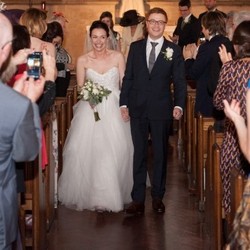 Sarah
"Decide the top three things that matter most you and your partner about your wedding day.
"This will help you decide how to prioritise your budget. We decided it was music, food and booze – so this is where our most of our money went. It made it easier to make decisions like not to have favours.
"Remember on the day no-one will realise that the flowers or placemats aren't arranged perfectly – just enjoy the day!
"Make sure you and your other half have a moment alone to take in the wedding. It can be a whirlwind and will whizz past before you realise it."
READ: Sarah's Wedding Blog Part 1: The proposal!
If you have any tips or questions, get in touch with me at @Sarahw0684